All Hands: A Recap of Our Company Onsite
Team members from across the US came to Chicago last week for our all-company onsite.
It was all hands on deck last week at Palantir's Chicago headquarters for our all-company onsite. Team members from across the US came to Chicago – in February, no less, with a snow storm temporarily impeding travel for some (winter builds character, right?).
The purpose of the onsite is to not only have some important face time with members of the remote team to discuss client projects, it's also an opportunity to collaborate and build things that have only been discussed in passing via Google Hangout. For some, that was an investigation into new technologies that may eventually be used for client work. For others, it was building physical things or software that works with physical things. We talked about business, family, video games, movies, literature, and more.
Much ground was covered throughout the week as a team, both identifying a number of internal initiatives that will make Palantir even better as well as solving critical things for our clients. It's important to remember why we do what we do, as well as what we've actually built. There's no better way to do so than with your peers with whom you did the building.
Of course, there was some straight-up team-building, too, but not the gross kind. Newer folks were able to get to know veterans, and learn first-hand what makes us special as a company. We all broke off into two-person groups during our keynote session and did our best to find out the most interesting things about each other.
Some of us are seasoned musicians, some have (accidentally) stabbed someone for sport, others have figure skated professionally, still others know a little too much about curling. The kind of stuff that doesn't always come up during normal workday conversation, yet forms who we truly are. It was hilarious and fun, and showed that, yes, we are a group of awesome weirdos.
We also requested that everyone submit some form of ephemera that was near and dear to them. That represented something about them culturally. Photos, words, graphics, quotes; anything that could be printed, framed, and hung on the wall in a group that collectively represented Palantir as a team. The results, shown below, are really special and we love to look at it, pick out who submitted what and strike up conversation.
Departments then split up for sessions to cover topics specific to their roles in the company, and a lot of progress was made. The byproduct of this exercise will frame much of the year, if not longer.
Thankfully, we had plenty of time to socialize, too. Nerf gun salutes to new hires, amazing food from Chicago restaurants, and the occasional libation. Oh, and games, too – Whirlyball, bowling, trivia at a local pub, Fibbage, Cards Against Humanity, and plenty more.
All in all, it was a great success despite Mother Nature being a grump. We truly can't wait for our next onsite, but will settle for Hangouts for now with an even fonder appreciation of our peers.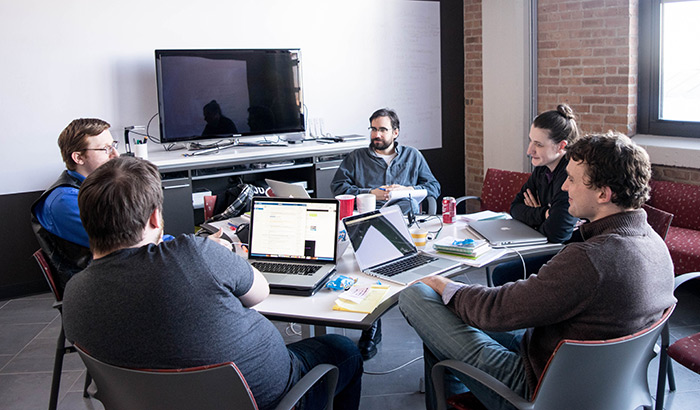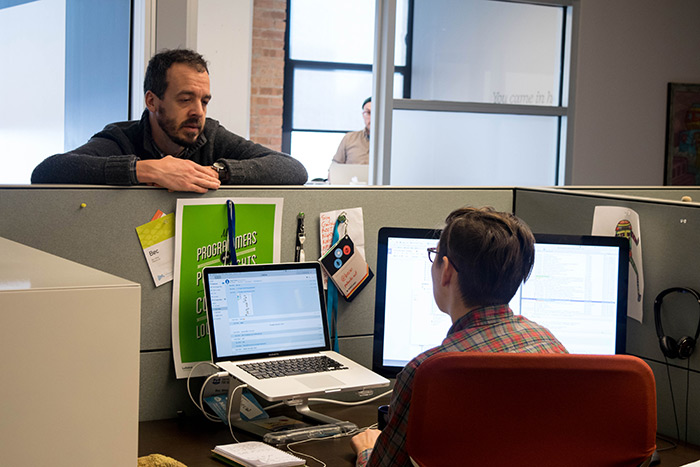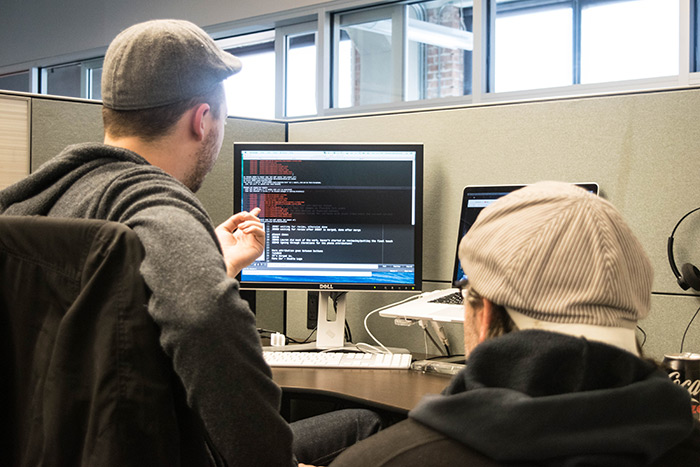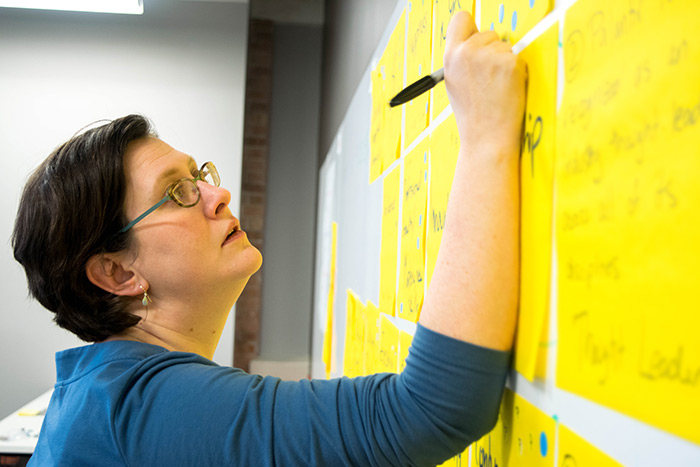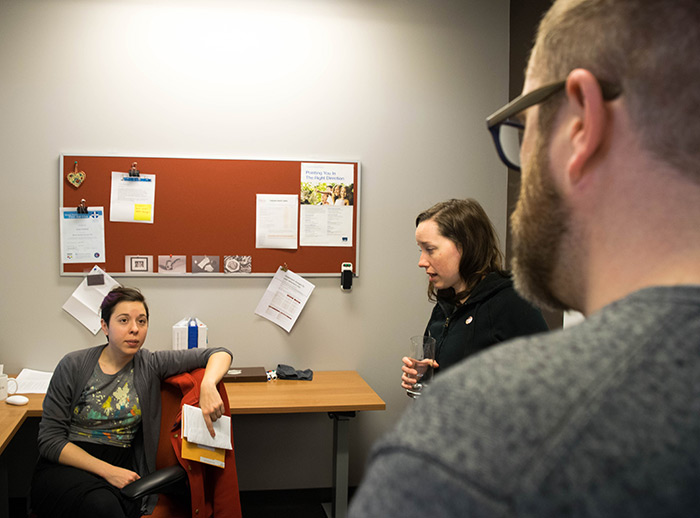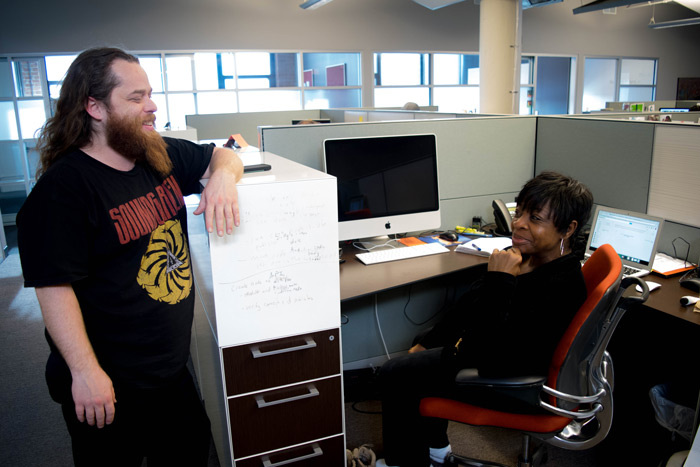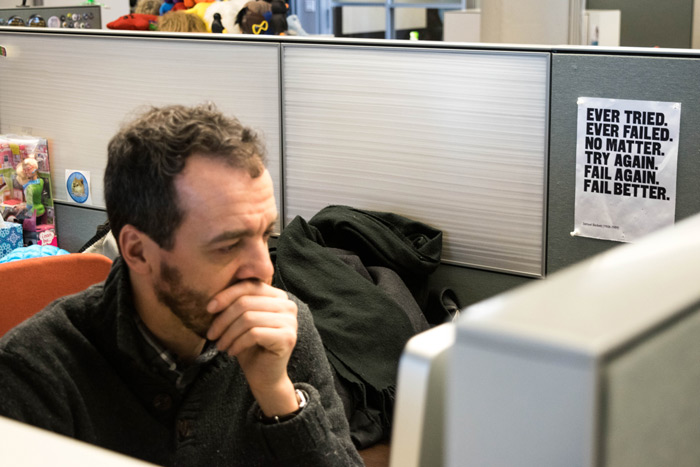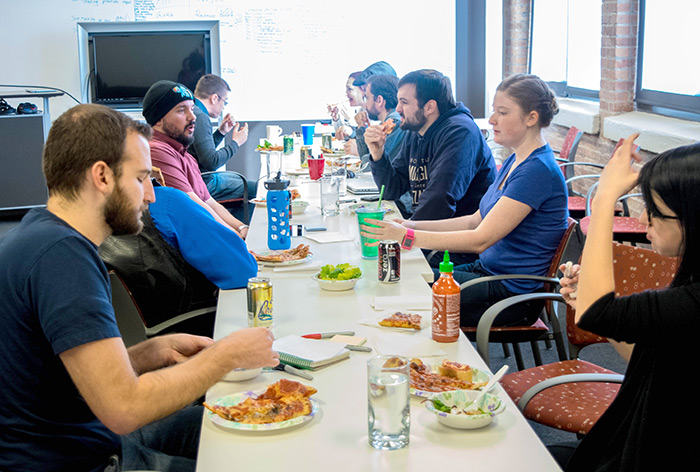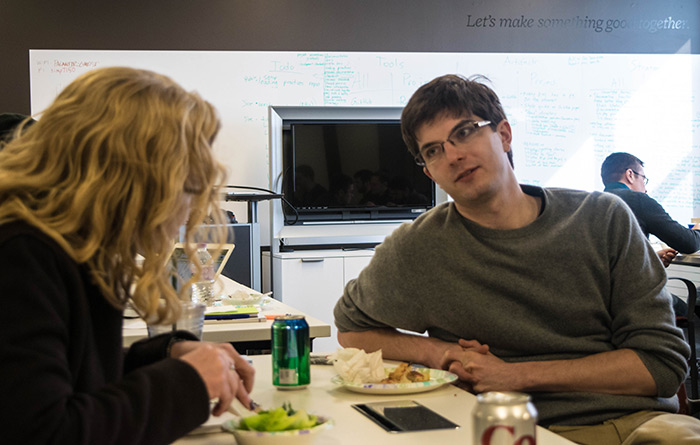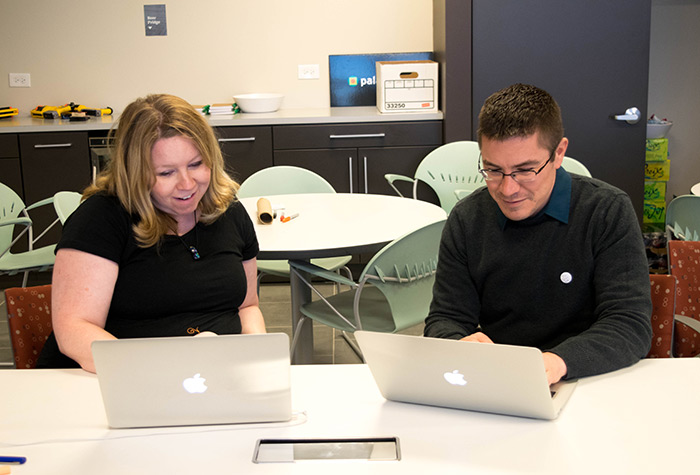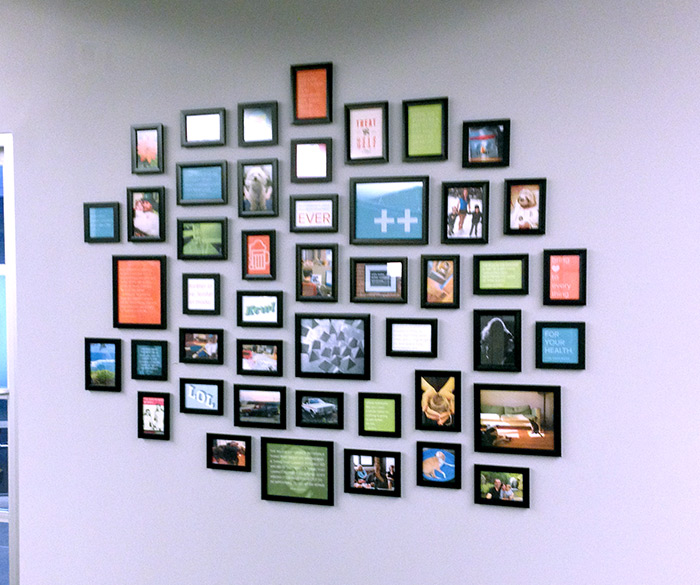 Stay connected with the latest news on web strategy, design, and development.
Let's work together.
Have an exceptional idea? Let's talk and see how we can help.