We're heading to Iceland February 24 - 26!
Besides being the recent desired destination for Instagram #wanderlust-ers, Iceland is now home to an exciting new Drupal event: DrupalCamp Northern Lights. With twenty speakers, lots of coffee, and a planned sightseeing trip to see the Golden Circle and Northern Lights, it is sure to be an exciting inaugural event.
A small crew of Palantiri will be proudly representing, so if you are making the trek overseas, keep an eye out and say hi to Allison Manley, Michelle Jackson, and Megh Plunkett while you're taking in the sessions and sights.
Check out the schedule and make sure to stop by our sessions.
Kickoff Meetings, by Allison Manley
Time: Saturday, 10:45 - 11:35
Location: Room ÞINGVELLIR
How do you make the most use of your face-to-face time with your client and lay the groundwork for a successful project?
Allison will outline how to get the most out of the kickoff meetings that initiate any project. She'll talk about pre-meeting preparation and how to keep organized, and also give some tips on agenda creation, how to keep meetings productive (and fun), and what steps need to be taken once the meetings adjourn.
Competitive Analysis: Your UX must-have on a budget, by Michelle Jackson
Time: Sunday, 14:15-15:00
Location: Room ÞINGVELLIR
A tight budget and time constraints can make dedicating time and resources to understanding audience needs challenging. Competitive analysis is an affordable way to evaluate how competitor sites are succeeding or failing to meet the needs of your audience.
Michelle will cover how competitive analysis can help you avoid competitor pitfalls, gain insight into what your users want, and lead to better decision-making before you invest in and implement new designs and technical features.
7 Facts You Might Not Have Known About Iceland
Iceland was one of the last places on earth to be settled by humans.
They are getting their first Costco in May.
60% of the Icelandic population lives in Reykjavík.
Babies in Iceland are routinely left outside to nap.
Surprisingly, Iceland is not the birthplace of ice cream.
First names not previously used in Iceland must be approved by the Icelandic Naming Committee.
Owning a pet turtle is against the law. Sorry Rafael, Franklin, and this kid: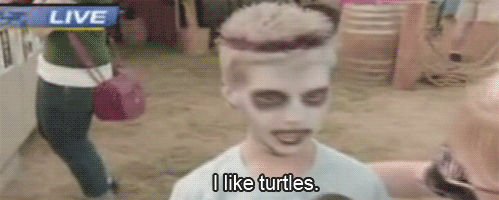 Fact Sources: http://www.portsmouth.co.uk/news/people/31-odd-facts-about-iceland-but-how-many-did-you-know-1-7445785, http://icelandreview.com/
Stay connected with the latest news on web strategy, design, and development.
Let's start a conversation.