Design Inspirations, Vol. 1
In our newest blog series, our design team is on a quest to curate designs from all corners of the web that stand out as being innovative, interesting, and overall inspirational.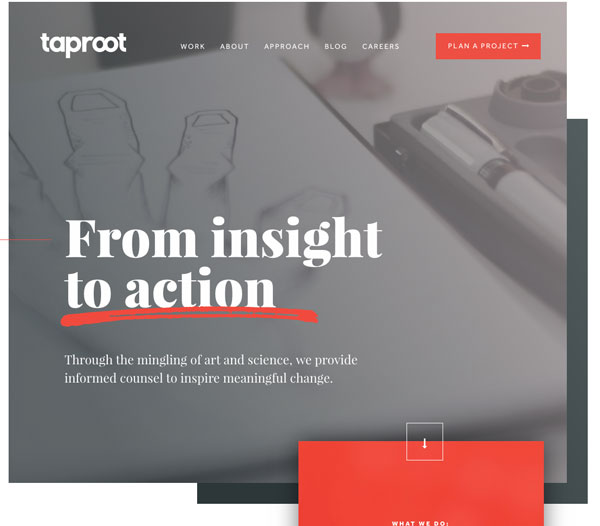 Taproot: Senior Web Designer Ashley Cyborski's pick for September.
Taproot's success really comes out in the details and the clean, open design. The use of red throughout the site calls attention; either in subtle ways with a styled underline or a small, focused rule; or in bold ways with large blocks of focused color. Taproot really successfully uses aspects of material design to create depth and texture on their pages. Their typography is bold and clean, and they use clear and simple messaging that sticks to the point. The site also uses subtle animations to create an interesting, but seamless experience.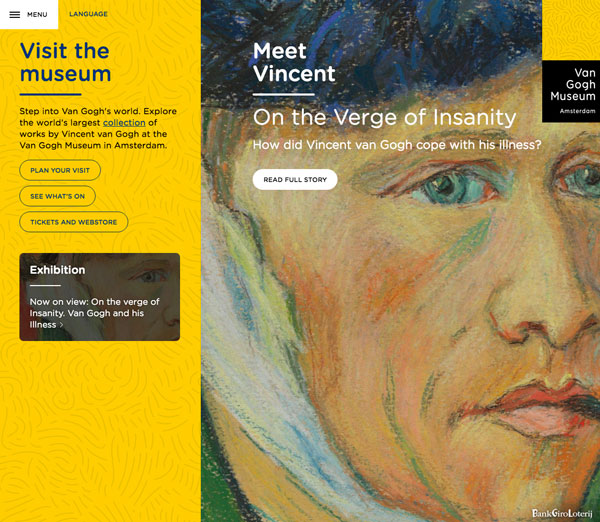 Van Gogh Museum: Web Designer Miche Li's pick for September. 
What makes this site special is the small touches that create moments of delight. I really love the yellow-on-yellow texture, the placement of the logo on the far right, and the interactive biography of the artist (you can see this if you click on the "Read the Full Story" button.) Unfortunately, this site has some accessibility issues, and not all of the content is mobile friendly, but it nonetheless creates a memorable experience for the user.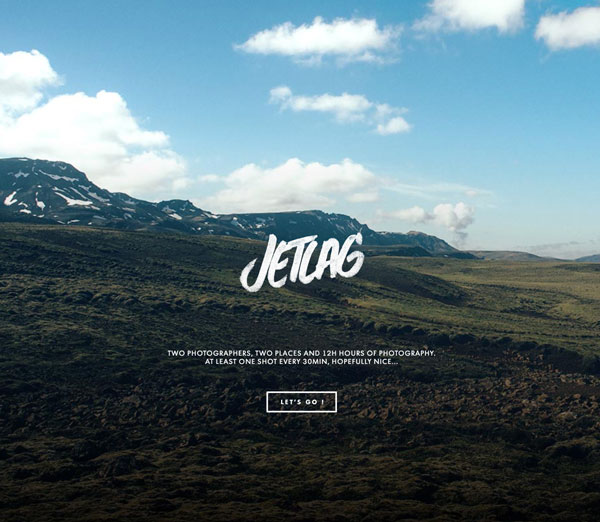 JetLag: Senior Web Designer Carl Martens' pick for September. 
The concept of this site is fascinating and well executed. Two photographers snap a photo at the  same time from two different locations in the world. What makes it so successful is the approach in presenting each shot. By splitting the screen, it allows the user to view and interact with each photo side by side. The transitions between pages are subtly effective as well. They create great movement and depth without seeming chunky or obnoxious.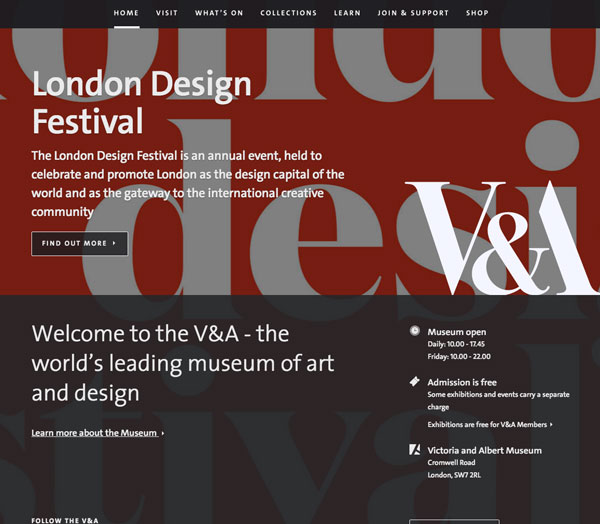 Victoria & Albert Museum: Account Manager Allison Manley's pick for September. 
This museum has an amazing mobile experience. The information is easy to find and well-prioritized, with leading exhibition information as the hero, followed immediately with hour and visiting information. The user doesn't have to dig for any information, it's all so accessible. Additionally, I appreciate the great use of photography to highlight their collection. It makes me want to visit asap. 

Going forward you can expect to see a list of our design team's favorite sites on the first Monday of the month. What designs on the web inspire you? Tweet us @palantir and let us know!
Stay connected with the latest news on web strategy, design, and development.
Let's work together.
Have an exceptional idea? Let's talk and see how we can help.