Design Inspirations, Vol. 5
In this blog series, our design team is on a quest to curate designs from all corners of the web that stand out as being innovative, interesting, and overall inspirational.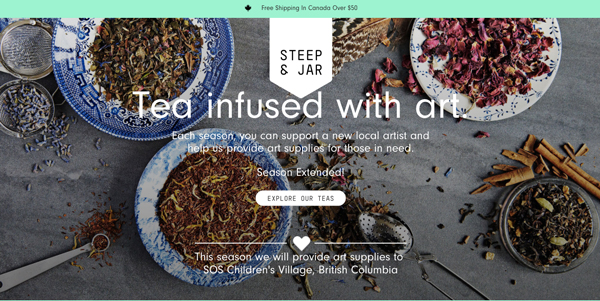 Steep & Jar: Senior Web Designer Ashley Cyborski's pick for January. 
Steep & Jar's site really excels at simplicity. Their palette is simple but takes advantage of a very bright seafoam green which calls attention to their products and mission. Though I do like their homepage, I think it gets a bit busier than necessary. Where this site truly gets my attention is on its detail pages. They are simple, straightforward, and really showcase the product. They also nicely display all relevant information in a visually interesting way.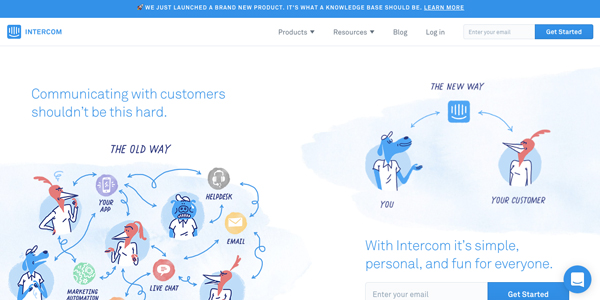 Intercom: Web Designer Miche Li's pick for January.
The illustrations do a great job of explaining the service this company offers. Imagery can often feel like it's thrown into a website without great thought, but here, it's integral. Tech websites have a tendency to all look the same, and that makes it difficult to distinguish one from the other. Intercom sets itself apart through organic fonts and clever illustrations, which serve to enhance the content. Also, the site looks beautiful at any size. It collapses really elegantly into mobile.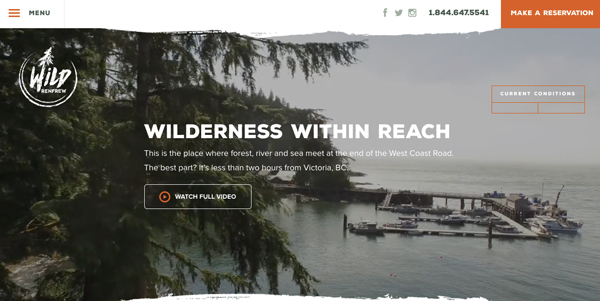 Wild Renfrew: Senior Web Designer Carl Martens' pick for January.
What I love about this site is how it combines modern web design practices with a rustic feel and texture. The torn paper as a section to section divider helps create a sense of being outdoors and in nature. The small things really make this site feel fully tailored and complete. For instance the small stamp icons in each section add a level of polish to the brand and identity of the site. The aesthetic is also kept intact at all device sizes.
We want to make your project a success.
Let's work together.
Have an exceptional idea? Let's talk and see how we can help.