Drupal 8 launched today, and with it comes a host of enhancements that benefit all of us – clients and partners alike.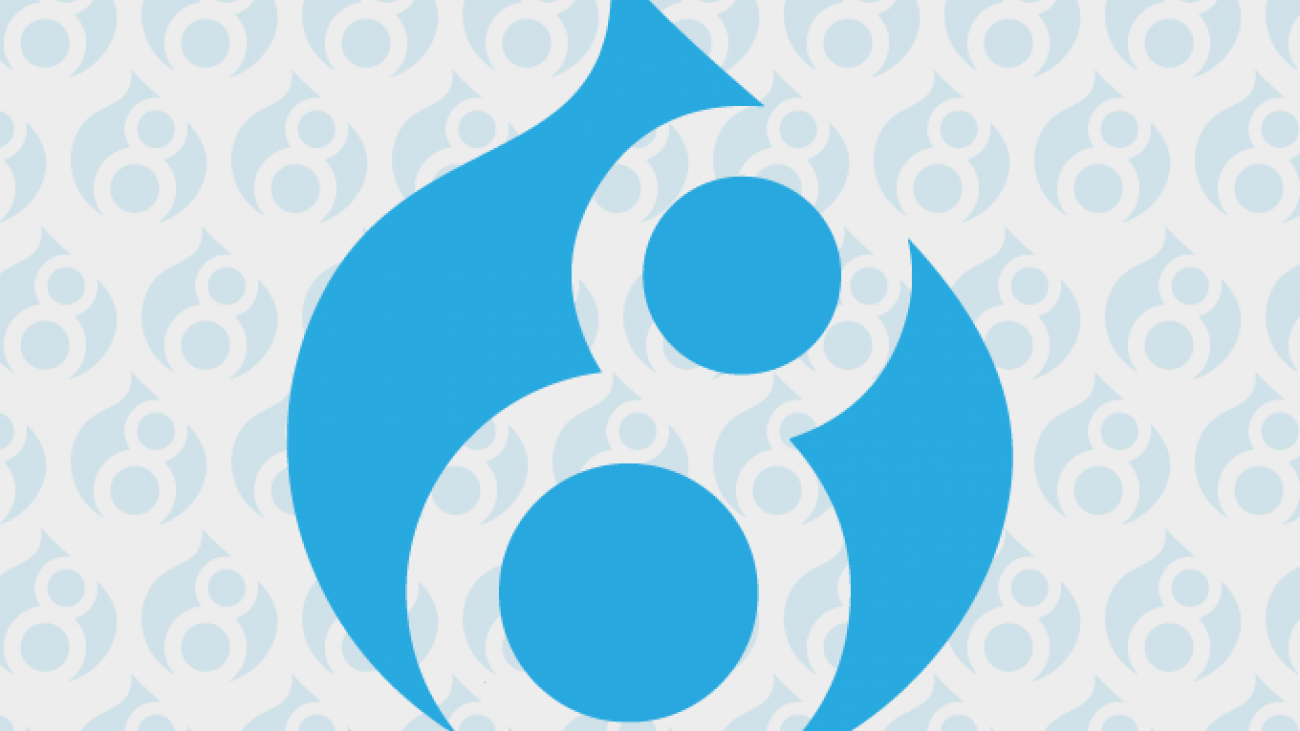 Drupal 8 launched today, and with it comes a host of enhancements that benefit all of us – clients and partners alike. We're particularly excited because we – alongside thousands of others – helped architect, build, and troubleshoot Drupal 8 through its entire development process. A number of those key core contributors are on the Palantir staff, too (huge thanks to Larry, Ken, Bec, Andrea, Robin, Greg, Kelsey, Joe, and Arthur, among others!).
In fact, Palantir team members have been deeply involved in Drupal 8's development since its start, providing technical leadership for the Web Services and Context Core and Mobile initiatives, core development support, and sprint organization. We were also an anchor sponsor for the Drupal 8 Accelerate fund which raised over $250,000 for development work on Drupal 8 to get it to completion.
For our clients, this new version introduces hundreds of breakthrough features that will help you deliver the right experience and content for your users, regardless of their location or the device on which they are viewing your site (not to mention how your editors are publishing content).
Mobile-first: Allows content authors to publish content on any device. The entire Drupal 8 user interface has been made responsive.
Multichannel, Dynamic Content Delivery: Delivers content "as a service" to any site, device, native application, or emerging channel with RESTful APIs.
Front-end Flexibility: Embraces client-side frameworks like Ember.js, Angular, and Backbone so front-end developers can get creative with experience delivery.
Enhanced Usability: Offers a reimagined, easier-to-use authoring experience, with a new editor tool and streamlined in-line, in-context authoring.
Translation and Globalization: Designed to support global digital strategies, Drupal 8 transforms content management localization.
Faster Development: Introduces an object-oriented web development framework and includes built-in Symfony components, staged configuration management, and improved unit testing support.
Faster Dynamic Content: Accelerates content delivery with dynamic caching for personalized, data-driven user experiences.
We've shared a great deal on Drupal 8 in the past with Larry "Crell" Garfield's D8FTW! blog series and subsequent world tour, other keynotes and presentations, and CEO Tiffany Farriss' keynote for Chicago-based Midcamp, not to mention our Founder and CEO George DeMet's recent post on what Drupal 8 means for sites of the future.
We truly look forward to sharing our vast Drupal 8 knowledge and expertise with our clients, and continuing to act as mentors and thought leaders in our Drupal development community.
For partners like Palantir, Drupal 8 provides us a powerful object-oriented, API-based architecture that enables us to do what we do best with custom PHP code, and makes it even easier for us to create code that makes Drupal play nice with countless PHP technologies and third-party integrations that so many of our clients rely on. We love this flexibility, and the fact that it modernizes the platform in a really important way.
Dries Buytaert, creator and project lead of Drupal and co-founder of Acquia says Drupal 8, "...provides a modern development framework, a reimagined user experience, and tools that empower builders to create digital experiences that are multilingual, mobile and highly personalized."
This is important for our clients since it enables them to meet their business goals more quickly. And we can use our strategy, design, and development expertise combined with our decade of Drupal experience to provide you and your audience a world-class, truly sustainable solution for years to come.
Curious about what Drupal 8 means for your organization?
Get in touch today, and we'll be happy to provide even more reasons why this modern, open source solution is not only an incredibly compelling choice for you, but the right one.
Let's all raise our a glass to toast Drupal 8's release, and what it means for all of us. Cheers!
Missed our webinar on Workbench for Drupal 8?
Let's work together.
Have an exceptional idea? Let's talk and see how we can help.