Environmental Sustainability at Palantir and Beyond
An Earth Day 2020 look at what we and others are doing to reduce our carbon footprint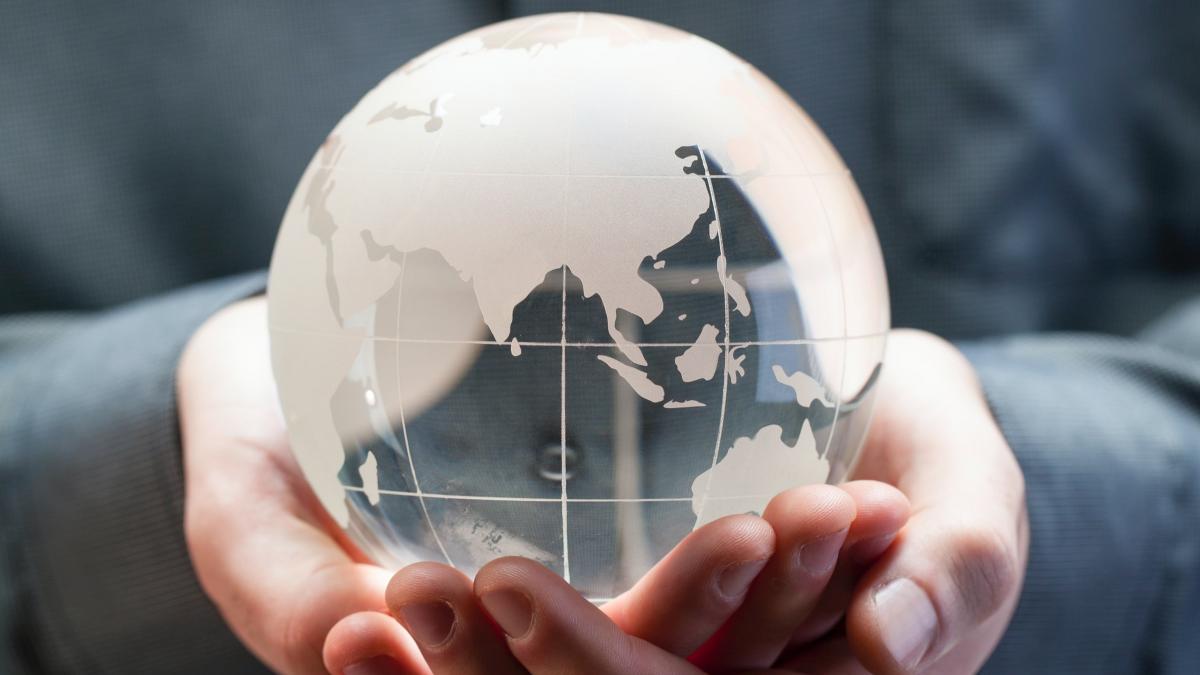 It feels a little strange to be writing about a long-term problem like climate change while we're in the middle of a global pandemic, but if there's one thing that the COVID-19 crisis has made clear, it's the importance of thinking ahead and being prepared for both anticipated and unanticipated challenges.  This year's 50th anniversary of Earth Day provides us with a strong reminder that unlike COVID-19, which became a global crisis in a matter of weeks, climate change is an ongoing issue that we have been aware of for decades and which will continue to be with us long after the current pandemic is over.   
Every year, we use this time as an opportunity to take stock of our own efforts in reducing our carbon footprint and to find out what the various vendors and partners that we work with are doing as well. 
What We're Doing 
At Palantir, we're continuing to build on our past efforts to reduce our carbon footprint. In the last year, 59,141 kWh of electricity for our Evanston office was generated by wind power through a Green-e certified 100% renewable energy plan. We also contracted with local composting company Collective Resource to make our two onsites this year Zero Waste Events and donated additional leftover food to Connections for the Homeless, an organization that provides services for homeless people in Chicago's northern suburbs.
This year, we are also making changes to our 401(k) retirement plan to enable team members to choose Environmental, Social, and Governance (ESG) investment options as part of their retirement portfolios. To help guide us through this process and select funds that are appropriate for the needs of our team, we are working with Chicago-based Merino Wealth as our investment advisor.
Like many businesses, we also expect that our carbon footprint will be substantially smaller in 2020 due to reduced business travel and fewer in-person conferences and events. As we anticipate the current period of uncertainty will last for some time, we expect our marketing focus to increasingly favor virtual events and webinars.
What Others Are Doing
As more business moves online, an increasing share of overall energy consumption is shifted from individuals to cloud-based vendors and hosting companies. And while many cloud-based services are more efficient than their non-cloud alternatives, their overall energy usage is incredibly large. 
To better understand how others are tackling this problem, we took a look at what twenty-nine of our vendors and partners were doing to reduce their carbon footprint. 
Seven of these companies post public corporate social responsibility reports or other information that describes how they're tracking against their sustainability goals:
Of these, we continue to be most impressed with Google, Apple, Nextiva, and Siteimprove, who have all achieved 100% renewable energy usage across all of their facilities through a combination of energy reduction, clean energy production, and offsets.
For the remaining twenty-two companies, we reached out directly via email three weeks ago with one simple question: "What has your company done in the last year to reduce its carbon footprint?" 
Of those twenty-two, we received meaningful responses from only four companies:
Hotjar, an Ireland-based behavioral analytics company, offsets the carbon footprint of their in-person company meetups and has a long term goal of bringing their overall footprint to zero. They also have a dedicated Slack channel where team members share ideas about climate change action; as they told us, "From the CEO down, we encourage each other to consider our environmental impact wherever we can." 
HubSpot, a popular online sales and marketing platform, told us that while they promote remote work, their global real estate facilities are also also designed to reduce their company's environmental impact, with their new Dublin offices recently receiving LEED Platinum certification. They also have employee-organized groups across all of their nine global offices who help support local sustainability projects. In addition, HubSpot donates retired office furniture and hardware to various organizations to extend each piece's useful life. 
Optimal Workshop is a company that provides online user research tools and services and is based in New Zealand. Their Chief Operating Officer, Meiken Bassant, told us that they've set up an in-house "Green Team" to identify what they can do to reduce their carbon footprint as they are working toward a zero carbon footprint certification. Most of their electricity is generated from renewable sources, and they have extensive in-house office waste and energy reduction programs.
Screaming Frog is a UK-based search marketing agency who also builds website crawler and log file analyser tools. 60% of their team either walks or uses public transportation to commute to work, and they have introduced recycling programs across the company (which they say is not the default for businesses in the UK), reduced paper consumption, and are encouraging people to use video conferencing instead of travelling for business. 
From the responses we received, it's clear that many businesses are still working to figure out how to reduce their carbon footprint, and that those with the most success have made it a priority at all levels of their organization.
The remaining eighteen companies we reached out to either declined to participate (a couple told us that all of their bandwidth was devoted to the COVID-19 crisis), told us they'd get back to us but never did, or failed to respond at all to multiple requests. 
Declined to participate this year:
Told us they'd get back to us, but never did:
Failed to respond to multiple requests:
We hope these companies will have something to share with us next year. In the meantime, we'd love to hear what your company or organization is doing to reduce its carbon footprint. Just drop us a line, and we'll post any responses we receive in a follow-up post. 
Photo by Bill Oxford on Unsplash
Let's work together.
Have an exceptional idea? Let's talk and see how we can help.