Ideas and Strategies from DrupalCon Los Angeles
Why we attend DrupalCons around the world, and the techniques, technologies, and training we absorb at them.
We attend DrupalCons around the world to learn new techniques, technologies, and, in essence, be better strategists, designers, and developers for our clients. We're also on the look out for new challenges we can help clients solve. In all of these respects, DrupalCon Los Angeles was absolutely a success.
We presented on a number of topics, some specific to the Drupal community, and others applicable to the wider world of Web development. Drupal is an open source community in more ways than one, and you can view our recorded sessions right now, online, for free.
While there are no shortage of highlights from the conference, we wanted to share a few of our favorites, starting with our sessions, then the conference keynotes and the Palantir-sponsored Trivia Night, and finally a few candid shots from the week.
Palantir Sessions
Drupal 8 The Crash Course by Larry "Crell" Garfield
What it's about
One of the most widely-used and mature content management systems on the planet, Drupal runs more than one in fifty websites in the world. However, it has always been something of an odd duck, with an architecture and design very different than anything else in PHP. Enter Drupal 8. Almost a complete rewrite under the hood, Drupal 8 is a modern, PHP 5.4-boasting, REST-capable, object-oriented powerhouse.
Why you should take note
With a vastly improved, responsive backend, leveraging third-party components from no less than nine different open source projects, and much more, Drupal 8 aims to be the premier content management platform written in PHP. The more prepared you are for Drupal 8, the more success you'll experience with your Web presence related to your business.
Silex: I shall call it Mini-Symfony by Larry Garfield
What it's about
Silex is the biggest yet lightweight micro-framework you'll ever use. It's also a ready-made request/response pipeline built on the Symfony components, ready for you to build, well, whatever you want.
Why you should take note
This session provides a great overview of Silex for developers. And since Drupal 8 plays nicely with Symfony and other such technologies, you'll be ahead of the curve if you brush up on how they work.
Rendering HTML with Drupal by Steve Persch
What it's about
Is the job of a Drupal theme to look like a design or to be the design? Is your goal to make pixel perfect replica of a static comp or do you want to design in the browser? Should you edit the CSS or edit the markup? Drupal makes a lot of assumptions about how these questions are answered. This presentation reviews the mental models used in Drupal theming and propose a workable path forward.
Why you should take note
1:1 is important in a lot of things, particularly when you're talking about large-scale projects with complicated design systems. Designers and developers are best when working together in flawless ways, and the suggestions offered here will help get you to that place.
What Panels can teach us about web components by Steve Persch
What it's about
Many parts of the Drupal theme system tightly couple data and front-end design. Most of our template files are named for the data structures that feed them rather than the design components they produce. The templates know too much about their source data.
The future of front-end web development appears to be dominated by Web Components and Javascript frameworks; each with their own opinions about how data and design intersect. For Drupal to excel in that environment it will need more options for engaging with them than the present default approach to "headless" Drupal. Cutting out the theme layer entirely is not a viable option for Drupal core.
Why you should take note
You can use Panels in powerful ways that have never considered before. And Steve knows a thing or two about Panels. Let him show you how.
(RE)Launch strategies for Drupal 8 and the modern web by Ken Rickard
What it's about
Drupal 8 is here, and people are already using it to replace existing systems and to launch new projects. Question is: how does Drupal 8 fit into your long-term strategy? More specifically: What questions do you need to be asking now so that your investment in Drupal is paying dividends five or 10 years from now? This session addresses the assessment and planning that will help you create a successful outcome for your Drupal 8 project.
Why you should take note
We preach Drupal 8 preparedness, and it's not to be taken lightly, but this session is much more than that. And believe it or not, it isn't entirely about technology or Drupal 8 at all. Ken unpacks some thinking around this challenging endeavor, and talks benefits, risks, strategies, and a bit on how it all relates to Drupal 8.
No by Larry Garfield
What it's about
Many leaders in the tech and entrepreneurial world talk about the importance of focus. People from Michelangelo to Steve Jobs have talked about the need to strip away excess and extraneous material in order to focus on what is important. A singular, focused goal is an important key to success at that goal. But focus requires doing something that we are not comfortable doing: Saying No.
Why you should take note
Larry asks some provocative questions about how open source projects like Drupal can maintain momentum and keep up developer morale.
Building a Sustainable Recruiting Strategy by Colleen Carroll
What it's about
This session shared the recruiting strategies that Palantir has used to bring on a motivated, diverse, and highly experienced team. The framework and strategies that we use are not limited to professional services firms. They will work within any institution big or small.
Why you should take note
Drupal 8 is ushering some big changes to both how you build sites... and teams. Colleen shares some intuitive and sustainable practices she's employed over the years, along with a bit of secret sauce. How can you cultivate a team successfully? How do you attract talent from outside of Drupal to be adequately prepared for the changes in Drupal 8? An important session for anyone building out teams around what Drupal offers and beyond.
Driesnote
Of course, DrupalCon wouldn't be DrupalCon without the keynotes, particularly from Drupal founder Dries Buytaert. In his keynote, he discusses the history and future of the community and the platform, the impact Drupal has had on the world, and a lot about Drupal 8, of course.
Keynote by Whitney Hess
Empathy is a powerful quality. In her keynote, Whitney provides a candid look back at learning experiences from her professional career and personal life, and provides some interesting ideas for the Drupal community at-large.
The (in)famous DrupalCon Prenote
Last but certainly not least, the prenote. Somehow it gets better every year. It's the dictionary definition of Drupal fun, and both highly creative and entertaining. Bonus: Larry "Crell" Garfield in a ball cap and red tights singing a song inspired by the Little Mermaid (Drupalized, of course).
Photos from the week
This short but sweet collection shows a handful of highlights, but, of course, something as epic as DrupalCon is difficult to capture in less than a dozen photos. Important note: scroll down to see Larry "Crell" Garfield in tights as part of the Prenote if you didn't watch it above. Delightful!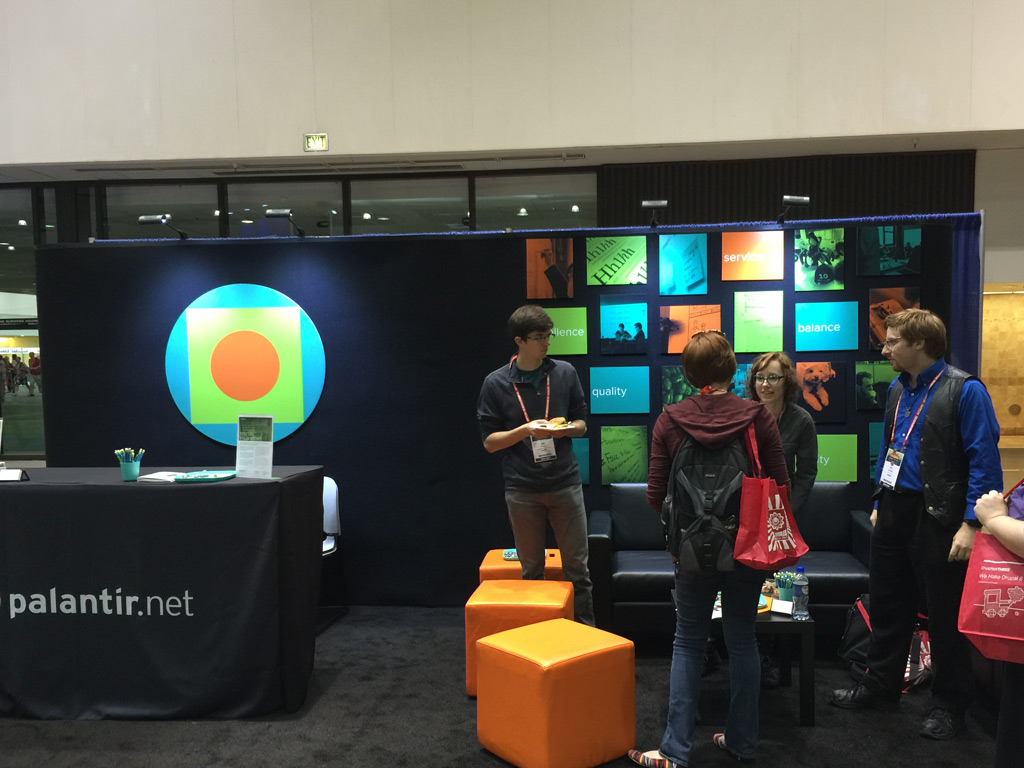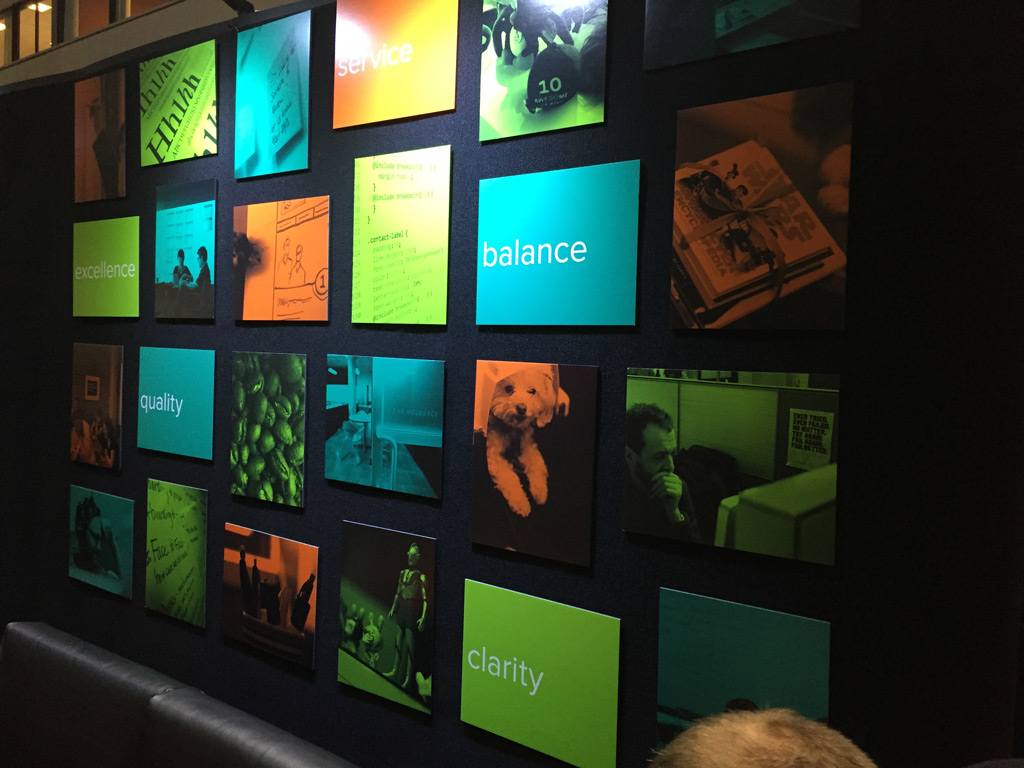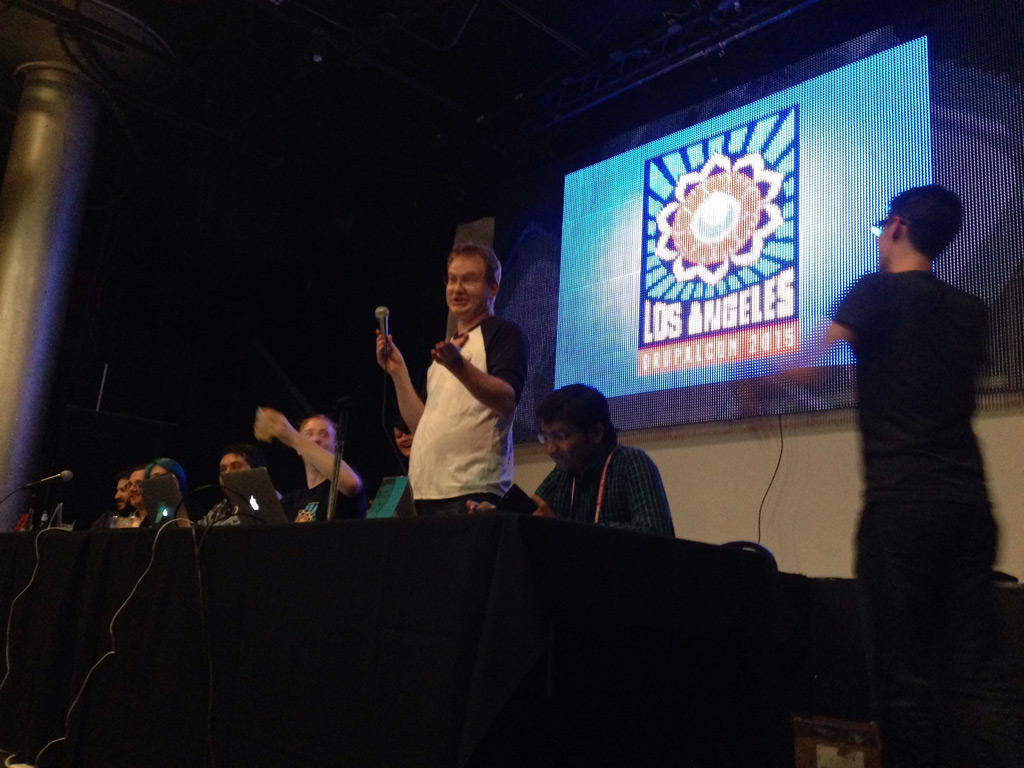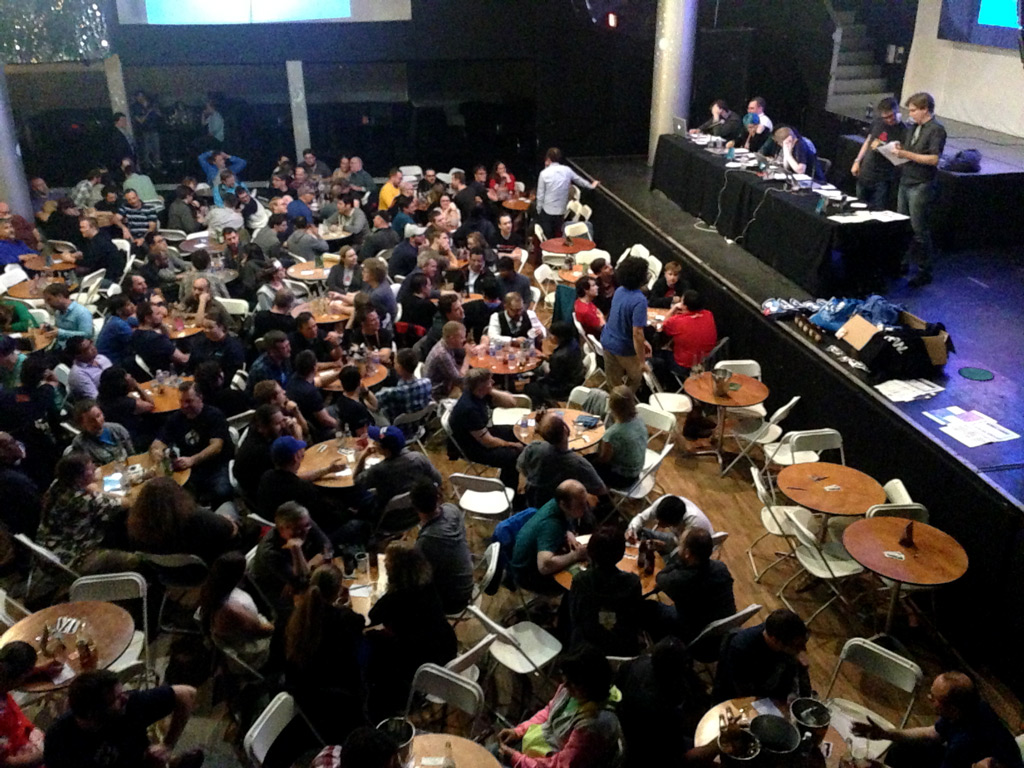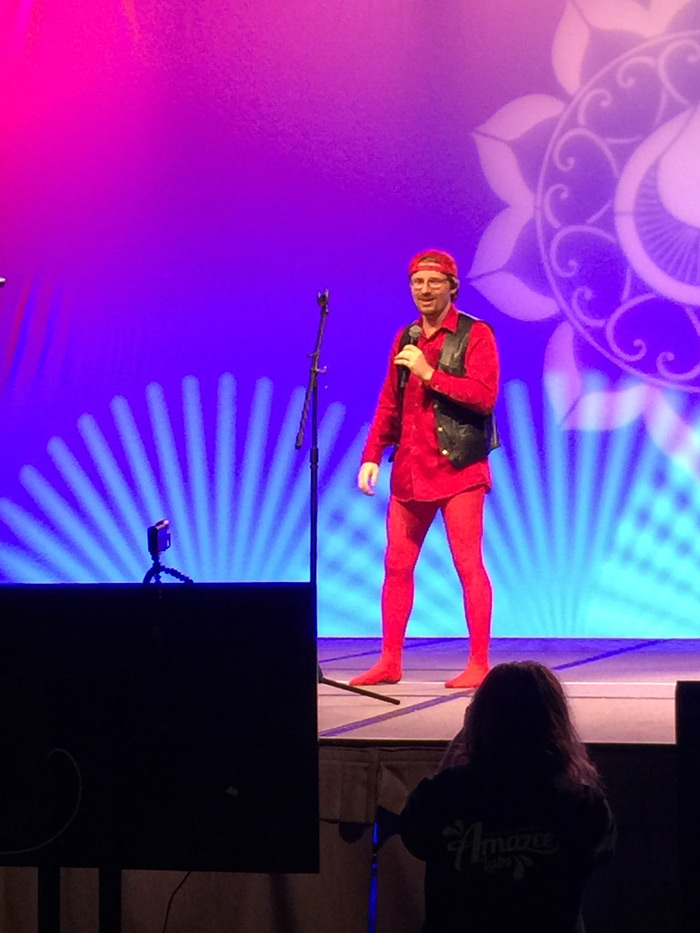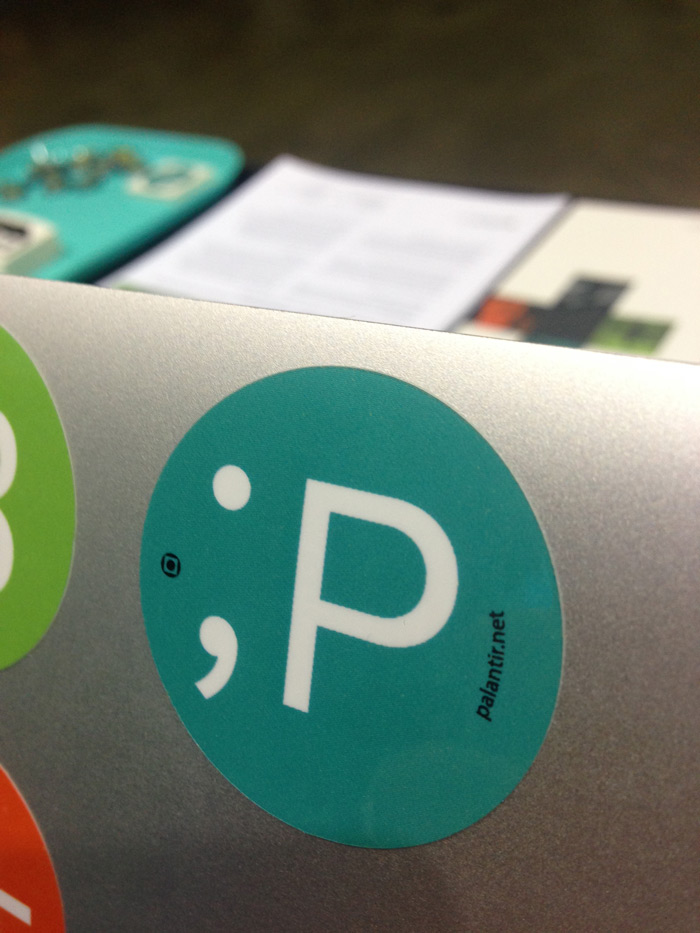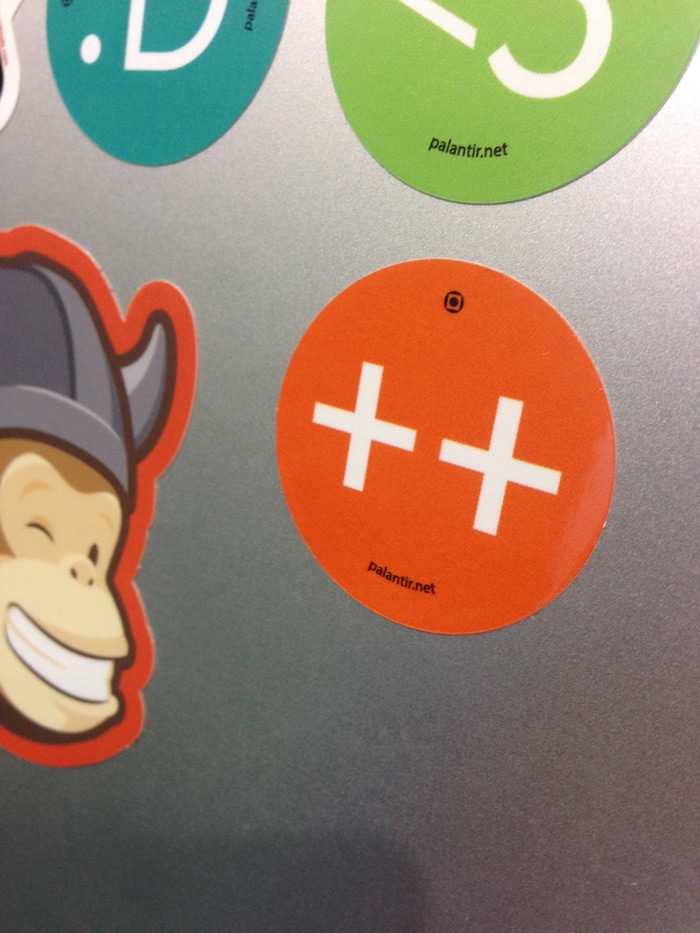 Stay connected with the latest news on web strategy, design, and development.
Let's work together.
Have an exceptional idea? Let's talk and see how we can help.