Learning by Doing: Palantir's Internship Program
Our interns bring fresh new perspective to our team.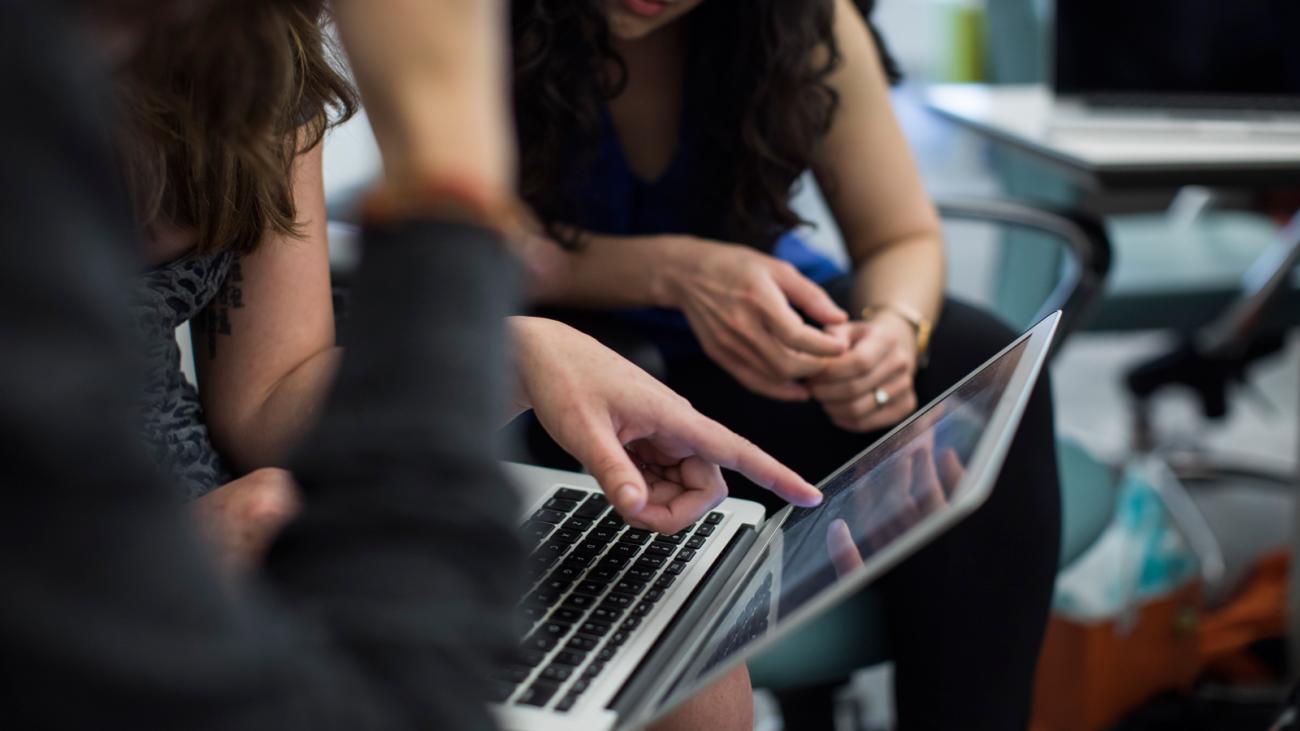 There are many different facets of "the Palantir way," but one principle that sticks out the most is the encouragement to be continuously learning. As a company, we are strong advocates for the concept of "learning by doing," which is why we've had a summer internship program going for years. We believe paid internship opportunities are essential to figuring out what career path is best for you, and they can be beneficial for both the company and the intern.
Our interns are provided the opportunity to see what it's like to work on real projects with a development team while getting exposure to working through a process with clients. They gain experience using tools like Github and JIRA, and a deeper understanding of responsive design, open source software, and Agile development.
We've found that our interns bring huge value with new perspective to our team. They give other Palantiri an opportunity to work on mentorship, and our buddy system means we gain a quick understanding of our interns' existing skills, so we can help them grow that skillset more effectively.
The added bonus of our internship program is that both sides get to leave with an understanding of whether or not it's a good fit. Being a remote-first company, it's nice for our interns to be able to test drive remote work and see if it works for them.
We've had such tremendous success in hiring our interns as full-time employees (you might be familiar with Ashley, Kelsey, Patrick, and Matt), that we've recently decided to expand our program beyond summer to accommodate the awesome candidates that have extended availability.
Meet Our 2017 Summer Interns!
Lily Fisher
Q: Why were you excited to come work at Palantir?
A: While poking around the website and blog, I saw the previous clients Palantir worked with. I wanted my first job to be fulfilling and a learning experience that allowed me to grow during my pursual of a Computer Science career. Based on the eloquent, effective, and personal approach this company takes when serving their clients, I felt like working with Palantir would allow me to grow while working on real projects in a wholly-understanding professional environment.
Q: Who is the most famous person you've ever met?
A: I had a conversation with Alan Parson about my involvement in music.
Q: What do you most like to do to unwind?
A: Skateboard.
Q: What is the first thing you do when you wake up/start your day?
A: Cuddle with my hamster.
Jose Arreluce
Q: Why were you excited to come work at Palantir?
A: I was excited to come work at Palantir as I believed that Palantir's internship perfectly fit what I was looking for. It presented the opportunity to work on real projects that would have an impact on real people, while also allowing me to learn extensively about how websites are developed in a professional environment. I was also excited by what I saw on Palantir's website regarding its previous projects and the company culture, as well as by the emphasis on learning.
Q: What excites you about the web?
A: The vast amount of knowledge and opportunity for learning it provides. The memes are nice too.
Q: In 5 years time you hope to be. . .
A: In five years I hope to be working as a software engineer, pursuing an advanced degree, and to have run at least a half marathon.
Q: What do you most like to do to unwind?
A: Running, especially on the Chicago lakefront on a nice day.
Want to know more about Palantir? Check out our culture page or read through our bios. Think it sounds like a good fit? Send us your resume.
Stay connected with the latest news on web strategy, design, and development.
Let's work together.
Have an exceptional idea? Let's talk and see how we can help.