Making the Transition to Remote Working
You don't need a puppy to be successful (although it helps)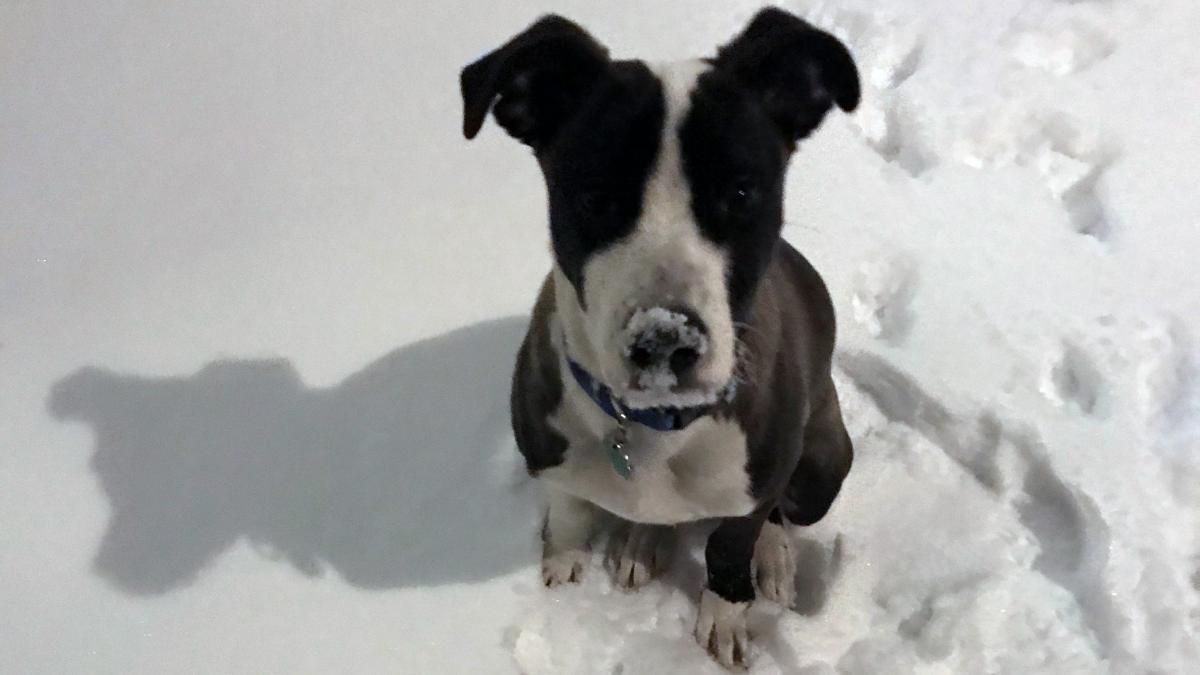 "I rescued a puppy," was my response to a question posed to me at a party recently, "How do you handle working from home?" While I meant it to be a joke (and an opportunity to show pictures of Clark), it is true that I miss camaraderie when I work from home and the puppy is definitely good company. 
That said, when I started working at Palantir a year and a half ago, remote working was an adjustment especially for this extrovert who had worked in an office environment for decades. I missed the conversations around the coffee pot with colleagues and learning about their lives and sharing mine. I missed the ability to quickly chat about a work-related question and not having to schedule a meeting. Some days I found myself going to the grocery store and chatting up the clerk a little more than I normally would. All that said, I have adjusted and am grateful for the time that is freed up from not having to commute.
Here's what has made remote working for me successful:
Great colleagues.
Palantiri engage with each other frequently throughout the day on Google Hangouts and in our various Slack channels that range from food and pets to coders lounge and devops. Slack and Hangouts were new to me and at first the constant conversation was kind of overwhelming. Then, I realized the value in it and have put myself out there as a participant.
When you need to talk to someone be it "rubber ducking" to bounce off an idea or have a concern to work through, people make themselves available. Meetings often begin with a check-in about life and the opportunity to share, if you choose to do so. Using Hangouts instead of a conference call allows for seeing body language and colleagues' work spaces (we have a lot of people who play guitar at Palantir or have cats).
Taking time for in-person conversations.
I need to see people and going to the office regularly is key. I learned this when I got Clark (the puppy) and stayed at home with him until I found a dog walker. I needed those in-person, unplanned interactions. Other Palantiri without access to the Outpost who need the same, go to co-working spaces.It's a pretty small contingency who travel to our "home office" in Evanston. Having worked in a company with 50 people the unplanned interactions were helpful to moving some small tasks forward faster. While I may have had more interactions in a larger firm, I do feel that with a smaller group we have more quality interactions where we share a bit about our lives to bookend the day and quite often are able to take time for a 30-minute lunch together.
Realizing that I do need human interaction.
Recently I was talking with a colleague and it was helpful to own up to the fact that I'm a better person when I'm with others and sometimes I get a little lonely. Sharing ideas, talking about movies, listening to their stories is vital for me. I also realized that I may need to reach out more frequently to friends or family during the day with a quick email or text to say hello. 
My advice to those new to working remotely would be to check-in with your colleagues and see how they manage it; be open to trying new tools like Slack and Hangouts; and open yourself up to a bit to sharing about yourself. While I would advise getting a puppy if you really want one, it seems that Palantiri are taking up the new pet option. In the last week, three Palantiri adopted pets— two dogs and a cat. Our pets channel is busy keeping us connected.
Let's work together.
Have an exceptional idea? Let's talk and see how we can help.