My Events Life Post-COVID
How an events professional turned communications manager got back her groove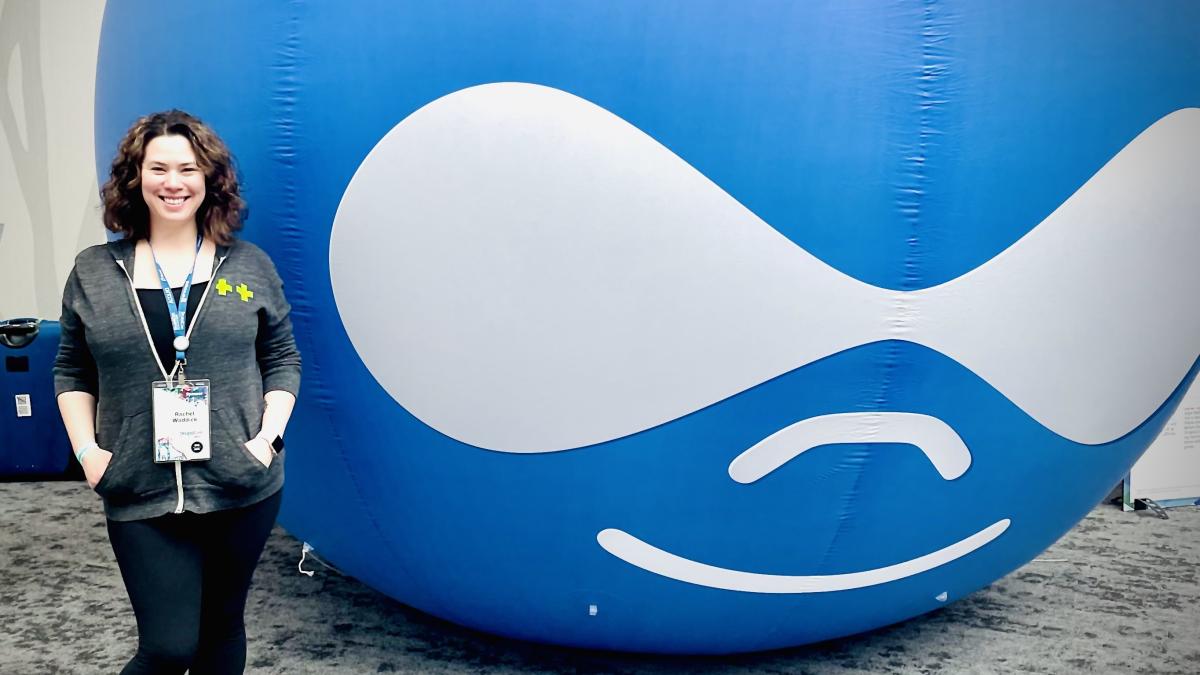 How It Started
I missed the magic of events.
Having spent the majority of my life in the "before times" organizing, planning, and executing strategic events for organizations ranging in nature from small nonprofits to medium-sized private sector to large-scale public sector, events have always given me an energy that is hard to describe. There is a profound and extraordinary element to witnessing, in real time, the result of my weeks of hard work. It makes me want to wave my arms wildly and announce to anyone in earshot, "Hey, look! You see that awesome event? I did that!"
I ended 2019 knowing that 2020 would be the best events year yet. As an independent strategic communications and events consultant in Washington, D.C., I had clients lined up - there were weddings to plan, conferences to schedule, and trade shows to organize.
 
How It Transformed
Well, that didn't go as planned.
Events transitioned to Zoom, or Google Meet, or to less than five people if it was in person. Happy occasions that should've been celebrated were dulled and diluted, and professional events electrified by the annual expectation of seeing old friends and meeting new faces came to a starkly bleak and screeching halt.
I didn't know what to do.
I found myself limited, concerned, uninspired, stuck. I had lost my events fix, and it was becoming exceedingly apparent and incredibly difficult to navigate.
Then I moved from the East Coast to the Midwest in search of a fresh start - one that hopefully, at one point, would include a live event or two.
Within four months, I began my journey as Communications Manager with Palantir.net, which was the beginning of one of the best professional experiences of my life. And then, only about a year and a half later, I had the opportunity to attend DrupalCon.
For the record: I had zero experience in the open source tech industry, and had only a basic knowledge about what open source even was. Needless to say, I was also a complete stranger to Drupal and its community.
 
How It Went
Also for the record: DrupalCon was an absolutely amazing experience.
I got to see some of my colleagues again for the first time in months, and met some others for the first time, in person.
I got to have an amazing dinner with fellow Palantiri at Grain and Gristle. Its website offers farm fare, a locally-focused bar, and warm service - and we received all three.
I got to meet and connect with Drupal community members from companies big and small, both familiar and unfamiliar to me.
I went to informative classes with insightful speakers and insightful fellow attendees  - my highlight was The Women in Drupal Luncheon, which was an enlightening, empowering, and wholly collaborative experience.

I went to three after-conference events, where I got to know fellow Drupal community members on a personal level, from a rave at the Oregon Museum of Science and Industry, hosted by Acquia; to a much-needed chill night spent laughing on a gorgeous patio hosted by platform.sh; and, the highlight of my afterparty experience, was meeting Caesar the No Drama Llama and dancing to an epic band covering '80s and '90s classics with The Goonies playing in the background, hosted by Pantheon.
Needless to say, I was exceptionally exhausted but exceptionally happy to be back in the in-person events world. It was something I didn't know I had craved and needed until the first hour into the conference. But after those 60 minutes? I was all in and couldn't have enjoyed it more. 
 
How It'll Go
From here, I have every intention to attend DrupalCon 2023 in Pittsburgh.
I also had the pleasure of connecting with folks who welcomed me into becoming involved with MidCamp - an event resuming in-person in 2023, which offers four days of Drupal fun including (but certainly not limited to) a community introduction day, livestream social, unconference, and contribution day.  
So, how does it go beyond that?
In my estimation, it goes very, very well. I feel like a full member of the Drupal community - a member who can provide input, connection, events advice, collaboration, and, most importantly, support.
It's a good feeling, and I'm glad to be back.
See you next year, Pittsburgh! 
Photo by Rachel Waddick featuring the Drupal drop
Let's work together.
Have an exceptional idea? Let's talk and see how we can help.