Principles: Collaboration
How collaboration shapes and informs the work that we do at Palantir.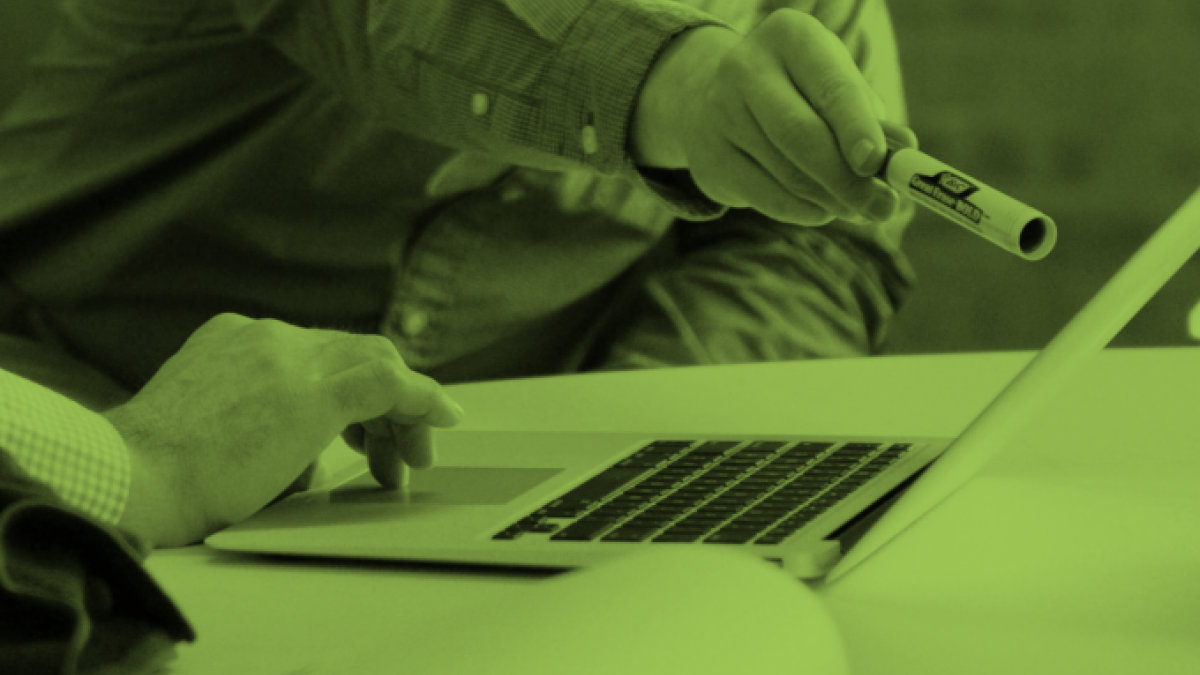 As part of Palantir's ongoing 20th anniversary celebration, we're reviewing some of the values and principles that have helped guide the company since its start. This first installment discusses our core value of collaboration:
We believe that the best outcomes are realized when people are able to create and collaborate in an open and inclusive environment.
For us at Palantir, the value of collaboration goes back to the founding principles of the Web itself, which was invented by Tim Berners-Lee as a communications tool intended to allow anyone, anywhere to share information, regardless of what kind of computer or device they're using. The Web's core values of collaboration, freedom, and openness have driven all of the work that we've done from the very beginning, helping to shape and inform the kinds of projects that we work on, the kinds of clients that we work with, the tools that we use, and the ways we work together as a team.
In our work with clients, we enable collaboration not just by bringing our own experience and expertise to the table, but by listening to what others have to say and making sure that all audience and stakeholder voices are heard throughout the process. We work to leverage the institutional knowledge possessed by our clients, integrating in-house staff into the project team whenever possible. In this way, even after our engagement is over, our clients have the knowledge and tools that they need to truly take ownership of their digital presence.
Our strong belief in the power of open collaboration is also what's driven our participation in the open source software movement. We believe that sharing knowledge and information empowers everyone and ultimately leads to better results, which is why we have always worked with free and/or open source technologies that allow users the ability to view the source code and change it as needed. In addition to regularly contributing code back to the projects we work with, we also volunteer our expertise to help support the communities we work in, and help sponsor, organize, and host events.
We believe that in order to for the true potential of the open source movement to be realized, people of all backgrounds and from all walks of life need to feel welcome to participate in these communities. That's why we're strong advocates for codes of conduct and other tools designed to keep technology communities and events open and inclusive.
Within our own team, fostering a culture of collaboration begins on day one. Our paid internship program pairs interns with experienced team members on real-life projects, giving them the opportunity to learn what it's like to be part of a project team. This approach also helps our team members learn how to be better mentors and leaders within the company.
We've deliberately designed the work environment at Palantir to be as flexible as possible to accommodate the often shifting needs that different people have at different points in their lives. We've gone to great lengths to make sure that our clients, team members, and partners are able to collaborate with ease regardless of whether they're in our Chicago office or halfway around the world. We also support flexible work hours and arrangements that enable our team to be at their best not just while they're at work, but also while they're not at work.
At Palantir, we're often said that our team members aren't interested in being rock stars, monkeys, ninjas, or unicorns. Rather, we're a group of talented and passionate people who love what they do and work well together helping our clients achieve success. Our success is not the result of any single individual, but the product of our entire team's collaboration.
Let's work together.
Have an exceptional idea? Let's talk and see how we can help.