Project Management: The Musical!
Using the power of music to tell the story of our approach to project management.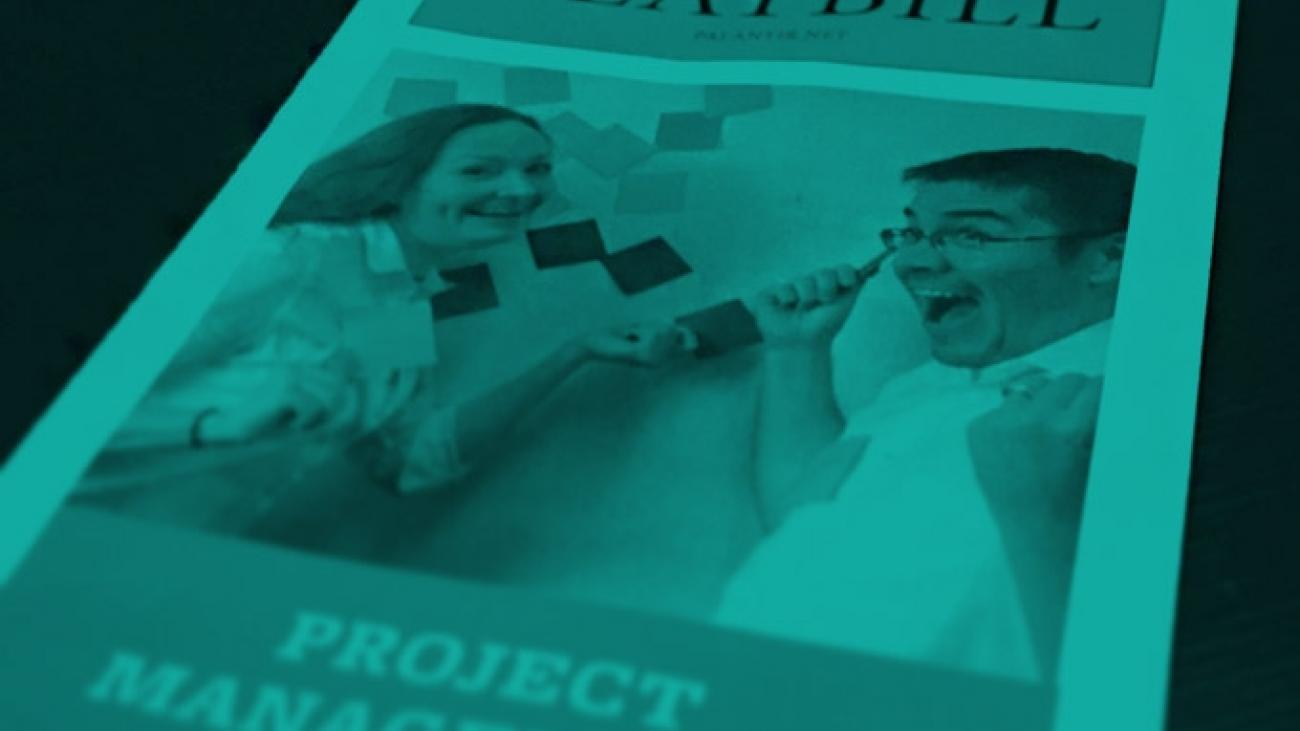 It's no secret that we take project and account management very seriously at Palantir.net. After all, keeping all of the details of your project — regardless of scale — is key to its success today and in the future.
Strategist Joe Allen-Black and Account Manager Allison Manley (both of whom are former project managers) created Project Management: The Musical! and recently presented it at MidCamp in Chicago, attended by hundreds of Midwest-based Drupalers.
The session was incredibly well received and, in fact, received a standing ovation! And while there was plenty of entertaining moments throughout, it was also interspersed with an in-depth look at our thorough approach to project management.
Allison and Joe describe their session as such: "All great musicals tell stories of some sort of journey. Sometimes it's a love story, but it's almost always a tale of overcoming some sort of adversity, with plot twists and humor. And isn't that what a project is? Musicals simply include songs to help move the plot along. So we're going to give an overview of how we run a project: what tools we use, what steps we take, and how we work with clients, and how we overcome the odds to create a fantastic website at the end. It's going to be informative, and at times very very musical."
To make it even more unforgettable Allison designed and printed a Playbill for the performance! Since not all of you could be in attendance, we wanted to share this session from our amazingly talented team members Joe and Allison. Some nice folks not only recorded the session at MidCamp so we can share it with you, but also edited together several clips to make it flow more naturally. Enjoy!
Let's work together.
Have an exceptional idea? Let's talk and see how we can help.