A letter from CEO Tiffany Farriss to all those who make Palantir so special.
Valentine's Day often brings up thoughts of my grandfather, who had the first human heart transplant ever performed at the Cleveland Clinic (and only the 40th ever in the world) in 1968. Before the surgery, he had been confined to bed. A couple weeks later, the world watched as he walked out of the hospital! While I never had the chance to meet him, my family had more and better time with him because of the pioneering work of the Cleveland Clinic.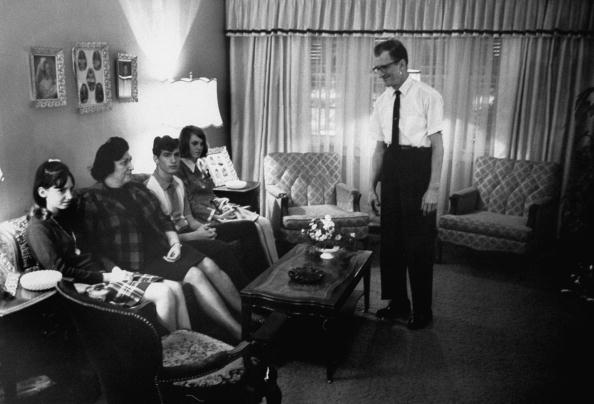 I know first-hand how the care provided by the Cleveland Clinic has a profound and lasting impact on the lives of its patients and their families, even generations later. Given this deep family connection, it was obviously very meaningful to me when Palantir was able to partner with the Cleveland Clinic on their website. Because I know how important their work is to the families that depend on them, I'm very proud that together we designed a site that has been recognized as an effective tool for patients, especially for finding doctors.
While the circumstances of my personal connection with this one client may be extraordinary, the commitment it motivates is not uncommon among our projects. We are awed by the purpose and impact of our clients. Whether it's helping government better serve its citizens, deepening visitors' engagement with art, training the next generation of diplomats, enabling scientists to share data about climate change, or sharing Dr. King's message of nonviolent social change to eliminate poverty, racism and violence, we are truly inspired to be a part of it. We do this work because of people: the people with whom we work and those they serve. We believe that helping others discover, create and share knowledge makes us all stronger.
We are very good at what we do and clearly passionate about it, but we also recognize that technology is only a means toward an end. We measure technology's value in how we use it to make living better for people: to make their work easier, to make their connections stronger, to allow access to new information and to engage in new experiences. Remembering and strengthening that humanity is at the core of Palantir's mission and it manifests both in the results of our work and how we do it each step along the way.
It's often said that we don't tell those who mean the most to us how we feel, and since it's Valentine's Day, I thought I'd take a minute to do just that. I love our work and our clients. I am deeply grateful for those who choose to partner with Palantir on projects. And, of course, none of this would be possible without a team who are generous with their talents and supportive of each other's potential, creating an amazing place to work. To all of you (past, present and future!) who make Palantir so special, I thank you, appreciate you and love you with all my heart. Happy Valentine's Day!
💛 Tiffany
We want to make your project a success.
Let's work together.
Have an exceptional idea? Let's talk and see how we can help.