We Need to Act Now to Avoid Climate Catastrophe
How companies and organizations can support environmental sustainability through their practices and policies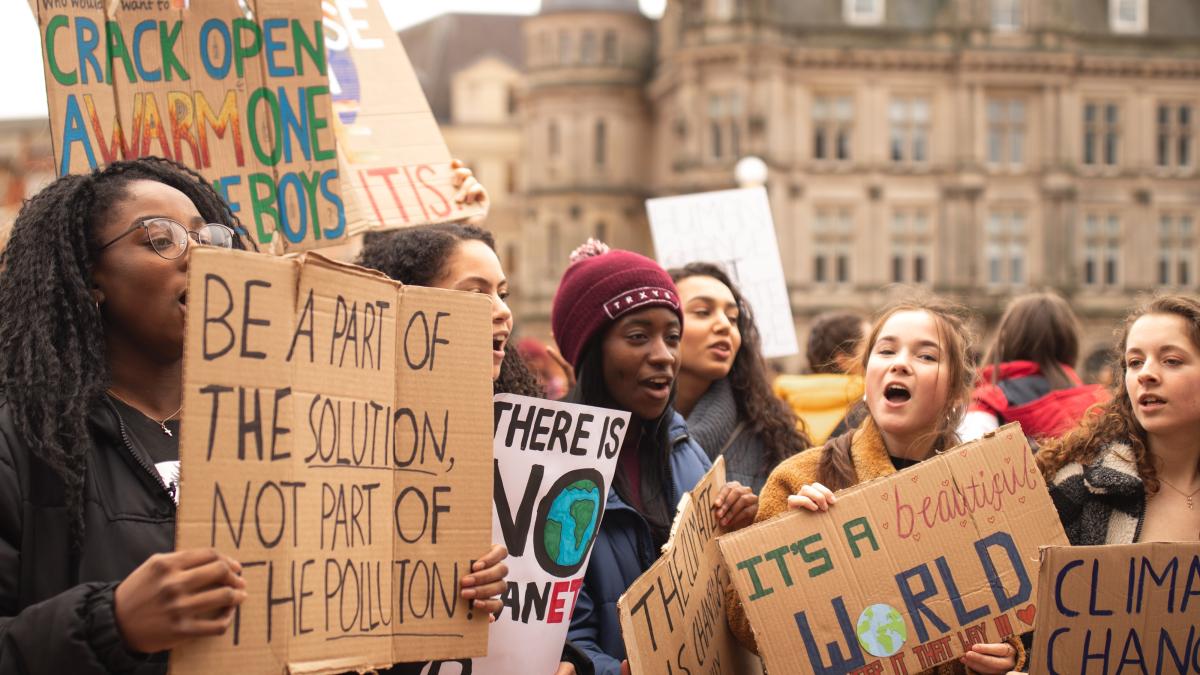 Earlier this month, the Intergovernmental Panel on Climate Change (IPCC) released its most urgent warning yet that the world needs to cut its greenhouse gases emissions in half by 2030. According to the IPCC, the imperative is limiting global warming to a manageable level in order to avoid avoid devastating consequences. As one of the co-chairs of the report put it, "It's now or never."
The bad news: this sounds daunting.
The good news: the tools and technologies required to meet this goal exist. 
It is entirely possible for us to avoid a climate catastrophe if we are able to successfully implement policies, regulations, and market incentives to sharply reduce our dependence on fossil fuels and reduce overall energy consumption.
To lead by example and pave the way, companies and organizations of all shapes and sizes can demonstrate their commitment by actively practicing environmental sustainability in their business practices and advocating for others to do the same.
For the past three years, we've blogged about how we've worked to reduce Palantir's greenhouse gas emissions, as well the efforts we've made to reach out to vendors and partners and find out what steps they're taking to reduce their carbon footprints.
This year, as more companies begin requiring employees to return to the office and people begin traveling for work again, it's an opportune time for companies and organizations to examine their practices and policies and assess how they support environmental sustainability.
Offsetting Emissions for Work and Travel
While offsetting is, at best, a short-term strategy to address climate change, it does help make companies and organizations more aware of the real costs of their activities. This can ensure they can make more informed choices moving forward.
Because we are a remote company that does not have a physical office location, our team members are not required to commute to work. This greatly reduces the size of our carbon footprint. Additionally, to offset the estimated emissions generated by our team members working from their home offices in 2021, we purchased 120 metric tons of verified emissions reductions from Gold Standard to support projects that provide clean cooking solutions to disadvantaged communities in Nepal.
For those team members who will be traveling for business in 2022, we are piloting GreenPerk, a program that provides carbon offsets for travel and accommodations booked through the TravelPerk platform. GreenPerk also provides detailed reporting designed to help companies understand the impact of their travel.
Making More Sustainable Choices in Our Marketing Materials
As it's been more than two years since our last in-person conference, we also conducted an inventory of our physical marketing material and swag to determine what we could still use. Consistent with our brand values, new promotional items for DrupalCon and other upcoming events were selected for their quality and sustainability, such as Sprout plantable pencils and print collateral from Greenerprinter.
Similarly for our new team member welcome kits, we also selected practical items from environmentally-conscious vendors that we knew our team members would find useful for years to come, such as Miir water bottles and Nimble wall chargers.
Supplementing Existing Policies and Practices
These efforts build on the steps we've taken in previous years, such as:
Adding Environmental, Social, and Governance (ESG) investment options for our 401(k) investment portfolios
Advocating for our partners and vendors to track and report progress against meaningful responsibility and sustainable goals
Donating old yet functional computer equipment and supplies to support mentorship programs for underserved students and responsibly recycling the rest
Donating our decommissioned office furniture to a local school when we closed our Outpost
As the IPCC's report makes clear, addressing climate change in any meaningful way will require immediate, coordinated, and sustained action by the world's governments to support the transition to a fossil fuel free economy. By sharing what they're doing to make better choices and holding themselves accountable to their commitments, companies and organizations can be part of the solution, helping to keep our planet a liveable place in the decades and centuries to come.
We invite you to join us as we work together to keep the planet healthy and sustainable.
Photo by Callum Shaw on Unsplash
Let's work together.
Have an exceptional idea? Let's talk and see how we can help.