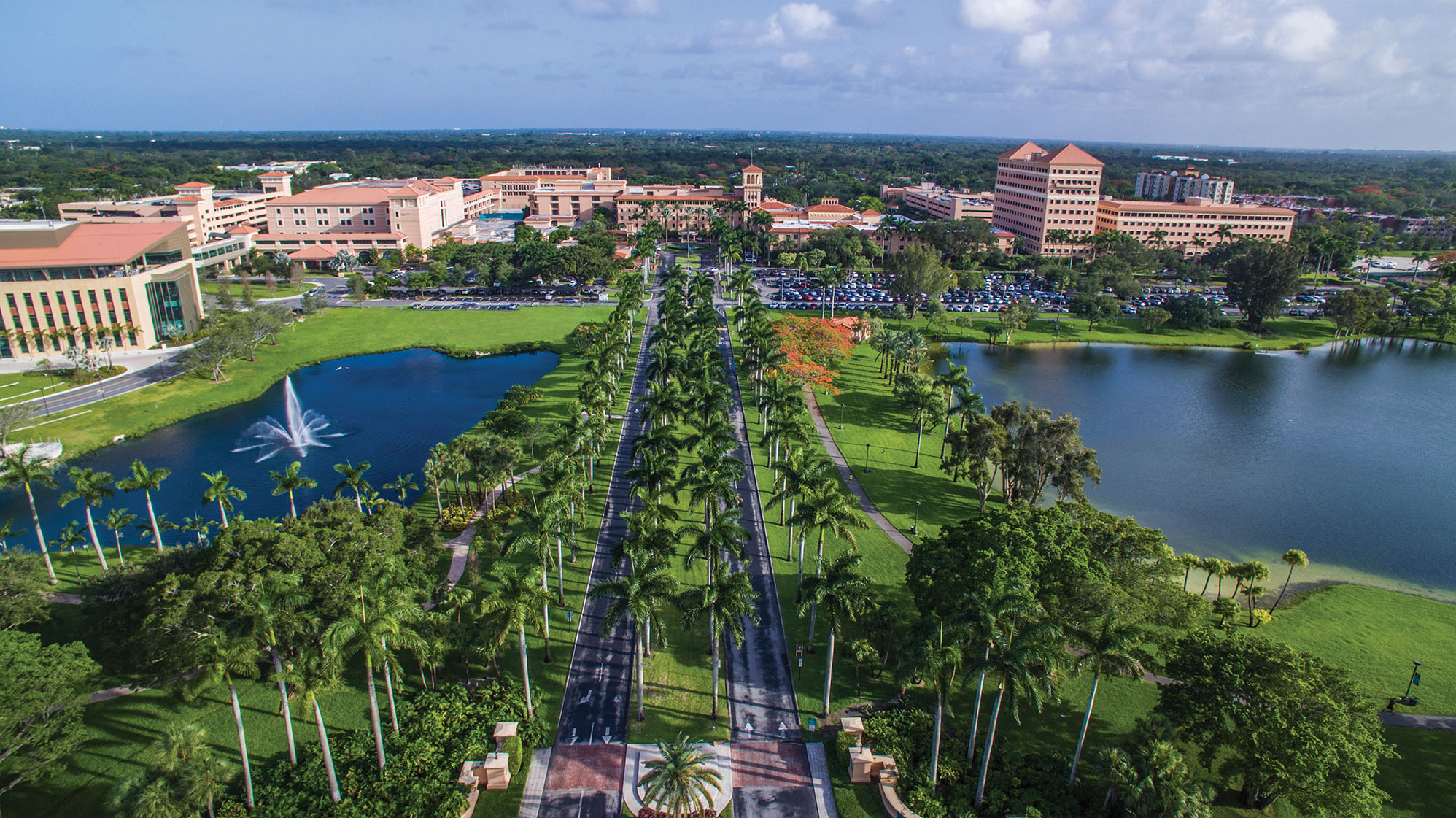 Baptist Health South Florida
Making it easy for patients to get the care they need
About Baptist Health South Florida

Baptist Health South Florida is the largest healthcare organization in the region, with 11 hospitals, nearly 24,000 employees, 4,000 physicians and 100 outpatient centers, urgent care facilities and physician practices spanning across Miami-Dade, Monroe, Broward and Palm Beach counties. Baptist Health has internationally renowned centers of excellence in cancer, cardiovascular care, orthopedics and sports medicine, and neurosciences. They have been recognized for being among the best healthcare providers in the country by U.S. News & World Report.
Visit the site
Situation
As part of their digital transformation, Baptist Health needed to both elevate their brand and redesign their website to make it easy for patients to accomplish key tasks.
Solution
Palantir.net teamed up with Baptist Health, Martek Health and Merge. Our job was to deliver the visual redesign as well as the user-experience design for the site as a whole. Our final deliverable was a scalable design system in html/css.
Impact
Baptist Health was able to rapidly spin up an award-winning COVID-19 site using our design system even before the new platform launched. In addition, Baptist Health has acquired 3 hospitals since our engagement ended. Investing in a scalable design system has already paid dividends by allowing the Baptist Health team to implement the designs for those new hospitals even before the original site launched.
Award-winning design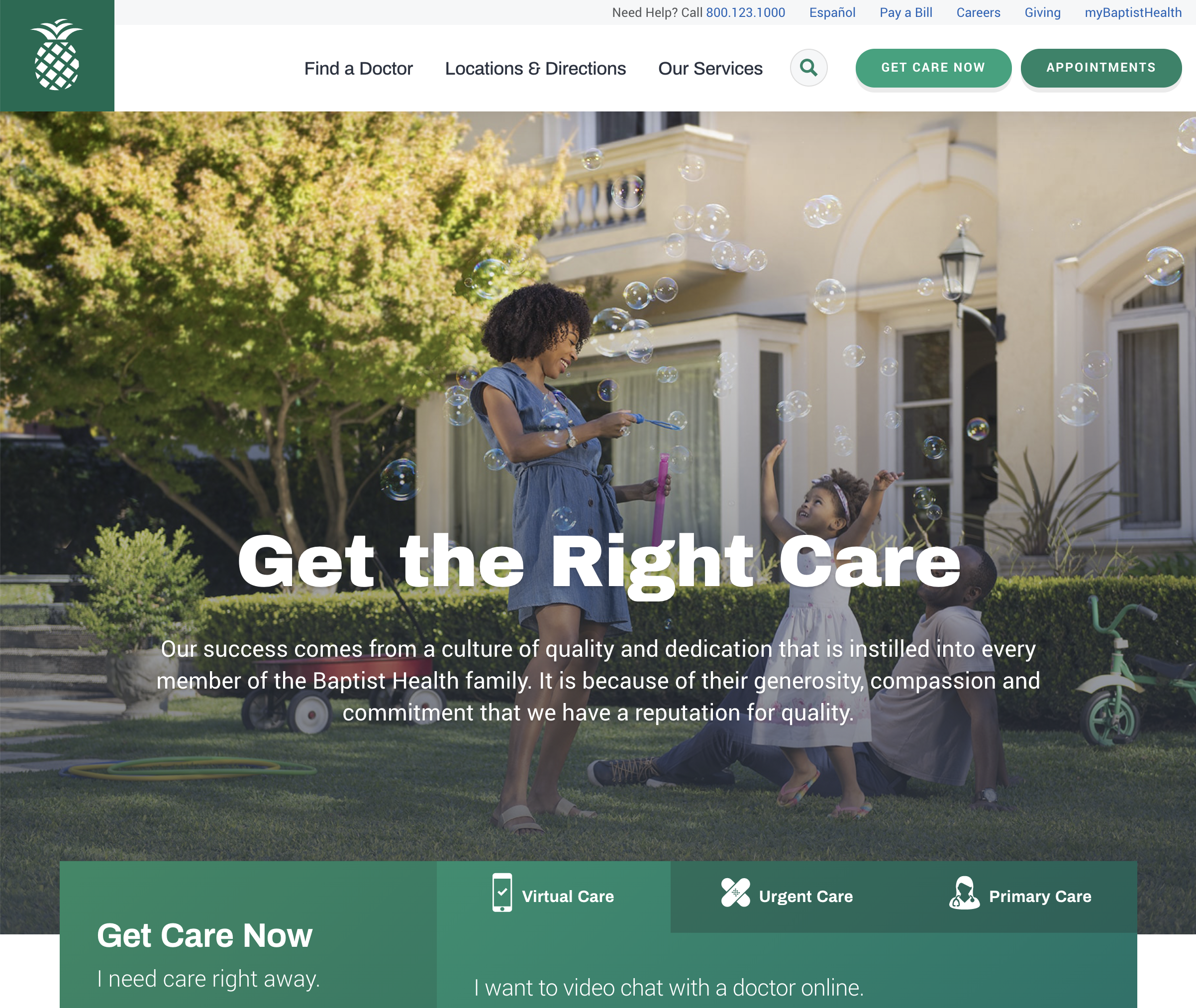 Center the "Get Care Now" user flow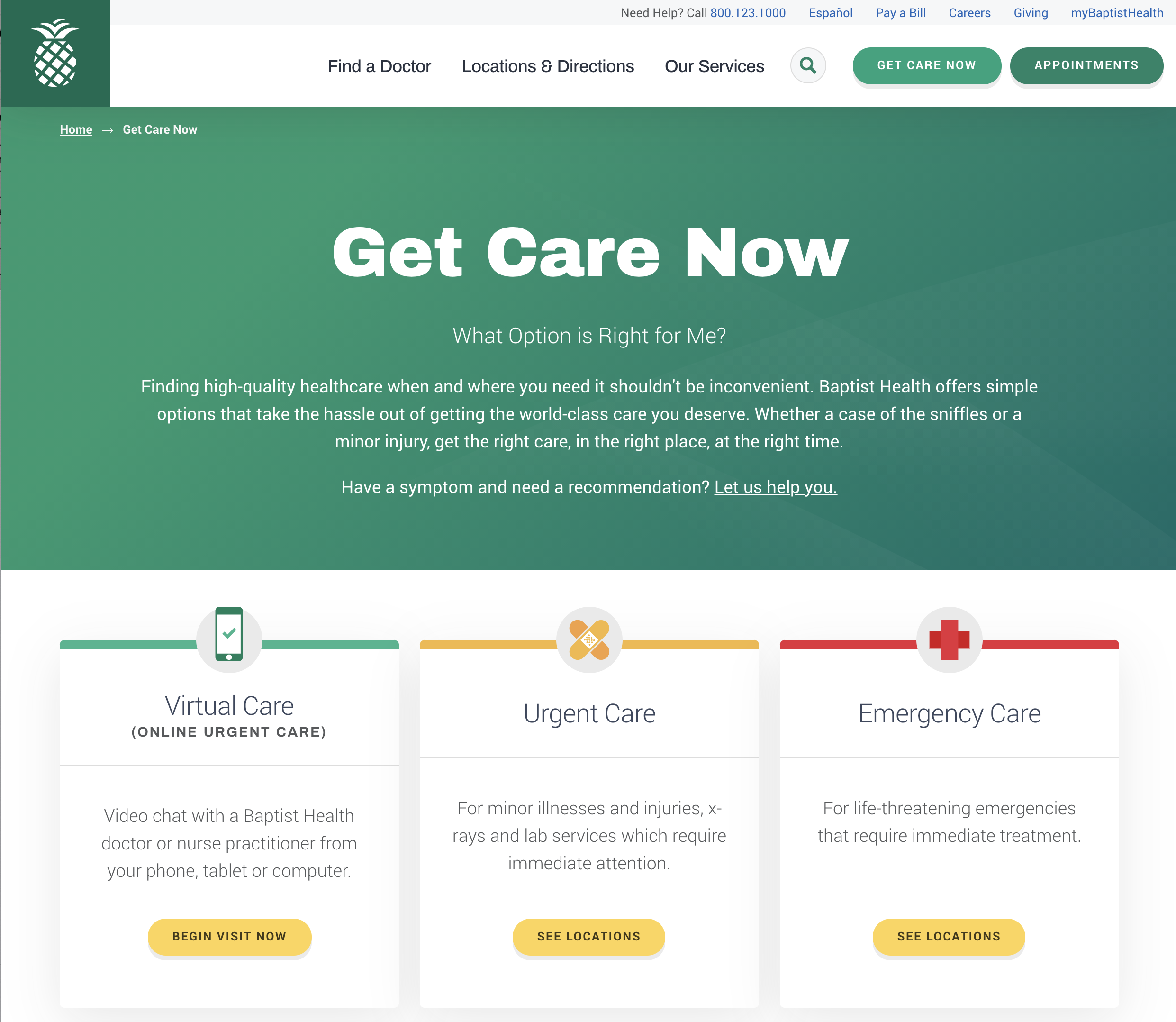 Let's work together.
Have an exceptional idea? Let's talk and see how we can help.