Public Radio International
Reinventing "The World": A Responsive Digital Hub for Public Radio International
Visit Site
Project Highlights
A new Drupal 7 platform that directly integrates with social sharing services to extend content reach.
2014 Webby Award Honoree for "Best Navigation/Structure"
Mobile-first design approach enables visitors to seamlessly access content, regardless of the screen size of their device
Direct integration with social sharing services to extend content reach
Improved discoverability of content through machine recommendations, popularity, and sharing metrics
Our Client
Public Radio International (PRI) is an independent non-profit multi-media organization that produces and distributes award-winning global news and cultural programming for public radio. PRI is in the business of sharing stories that connect, inform, inspire, and engage. With multiple digital platforms and more than 900 public radio affiliates across the U.S. broadcasting their content, PRI reaches millions of people around the globe.
What They Needed
Part of PRI's mission is to not only make their content accessible to all who want it, where and when their audiences want it but also to foster and encourage dialogues borne from that content. As the opportunities to do this had increased for PRI—via Internet, FM and satellite radio; the Web; podcasts; apps; and social media—engagement had become splintered. Consolidation and simplification became a priority in order to create clearer, and therefore richer, paths for engagement. So, PRI set out to do three things: first, to create a "digital hub," a consolidated platform for web-based content ingestion, publication and syndication; second, to develop a visual interface which made engagement easier and more apparent; and third, to create a responsive, mobile-first site which very deliberately put quality of experience on par with quality of content.
How We Helped
Palantir migrated data from multiple PRI properties to a new Drupal 7 platform, combining http://theworld.org and http://pri.org into one content destination. With feed-based content ingestion, PRI is able to pull new content onto the platform from sources such as Studio 360 and Living on Earth. PRI's partnership with social service provider Gigya provided the opportunity to build in seamless account creation, commenting, and tracking of social sharing statistics. Using OpenCalais's machine tagging service all content gets taxonomical data which allows the platform to better recommend related content to readers.
Palantir also helped PRI.org with design features which provided a more Web-friendly brand signature; which enabled a sharper focus on content through bold, open layouts; which encouraged engagement with lucid conversation and sharing features; and which promoted access-from-anywhere through a responsive web design that provided a cohesive cross-device experience.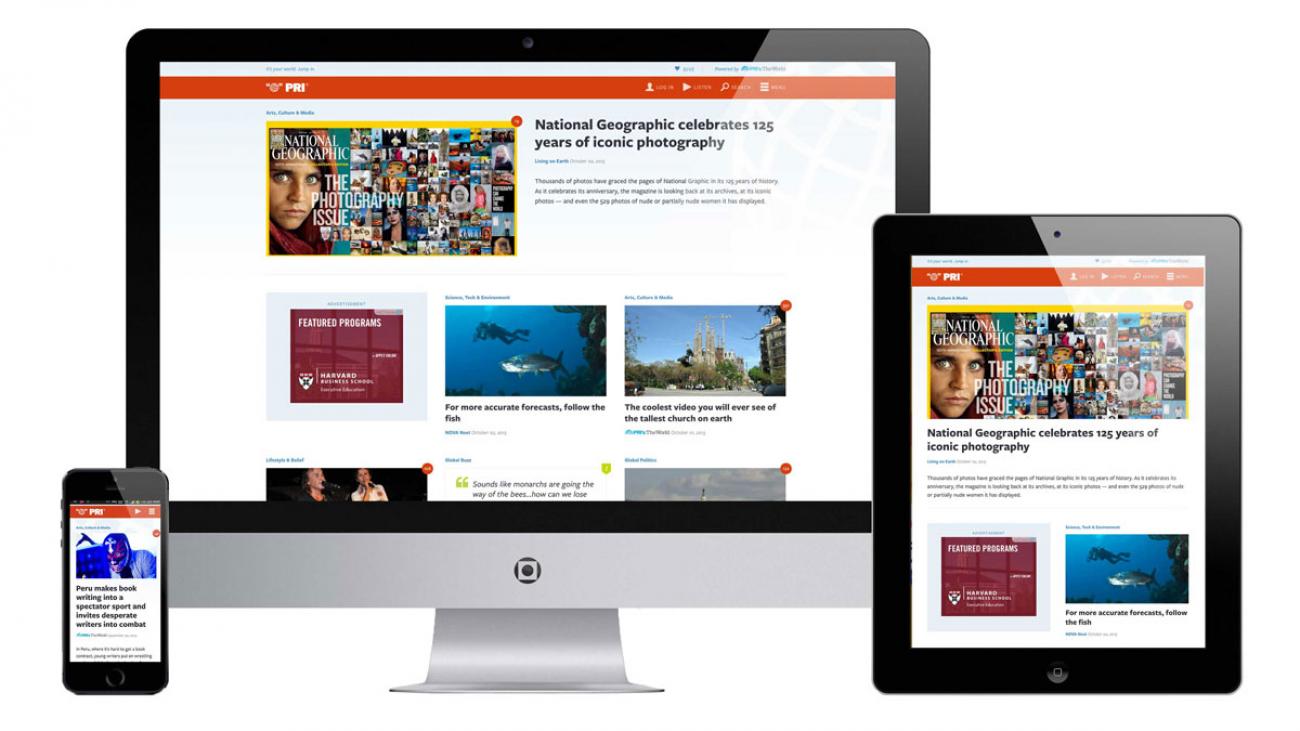 The Upshot
PRI's in-house team was fully engaged from the beginnings of the project. From a discovery process that focused on uncovering all of the nuances of their different data sources to the platform launch, PRI engaged with the project in development sprints and quality assurance. Before the platform even launched PRI was already adding new features to the platform having built in-house expertise throughout the project. And in the first year since the relaunch of its site, PRI.org has more than doubled its digital audience with over 1 million unique monthly visitors.
Image Attribution: "Flower Market" by Konrad Förstner (konradfoerstner) under Creative Commons.
Let's work together.
Have an exceptional idea? Let's talk and see how we can help.