Impacting The Environment Through Thoughtful Architecture and Design
Visit Site
Project Highlights
Thoughtful information architecture paired with web design that reflects our client's core values.
Thoughtful information architecture validated through testing
Web design that truly reflects RFF's core values
Technical training for RFF staff
Our Part
Content Strategy
Information Architecture
Web design
Migration
Usability Testing
Training
While all of the projects on which we work mean a great deal to us, some are particularly compelling because of how they affect the world around us. The website for Resources for the Future (RFF, for short) is one such project.
RFF is an independent, nonpartisan organization that conducts diligent economic research and analysis to help public servants and corporate leaders make better decisions and craft smarter policies about natural resources and the environment. In short, RFF wants to ensure the world and its resources are preserved for present and future generations.
Armed with this background, we worked closely with RFF to articulate a number of high-level goals that were important to them for this end-to-end design and development project:
Ensure the site reflects what makes RFF unique through content strategy, IA and design
Showcase RFF's core principles throughout the site
Allow site visitors to better explore RFF's environmental economics research
Create hubs of information that relate content across the site
Migrate data from the previous SharePoint site and blog
Perform technical training for RFF staff
In comparing RFF's previous site to its new version, it's easy to see a number of issues related to information architecture, design, and overall content strategy. At a high level, the overall website design needed a refresh. This new look needed to be more accessible, both with regard to the overall display of the sections of the site, but how those individual pages were organized and displayed content. It also needed to convey the seriousness and legitimacy of RFF's research.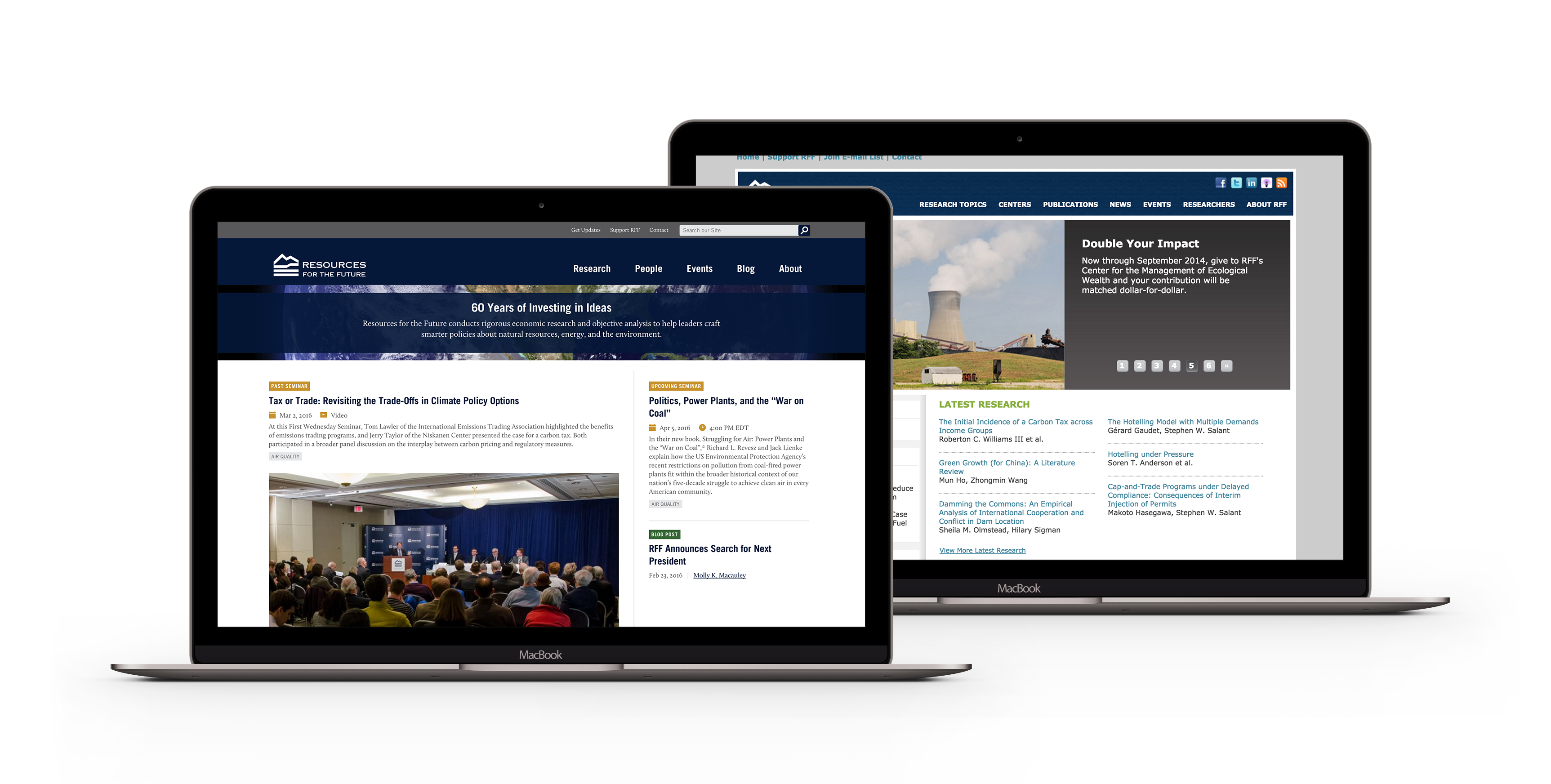 We also worked with our client to identify how best to incorporate various media, especially given that not every article and research paper would have a related image, graphic, or video. In numerous cases, compelling text treatment was the most reliable way to provide visual interest for very text-driven research. This marriage of strategy, IA, and design work implemented through front-end and back-end development manifested itself in multiple ways across the entirety of the RFF site, improving the experience for its audience.
The look, feel, and experience of the site was also enhanced by reworking how related content was surfaced to the site visitor. Because of the nature of the work RFF did, we were able to employ a 'content horizontal' approach by which RFF's audience could easily find related and appropriate content across an area of interest, not to mention content that lives in another related facet of RFF's vast library of research data. Whether documents related to documents, topics related to people, or any combination therein, our work created an ecosystem of content relationships that vastly increase the number of pages a visitor is likely to view.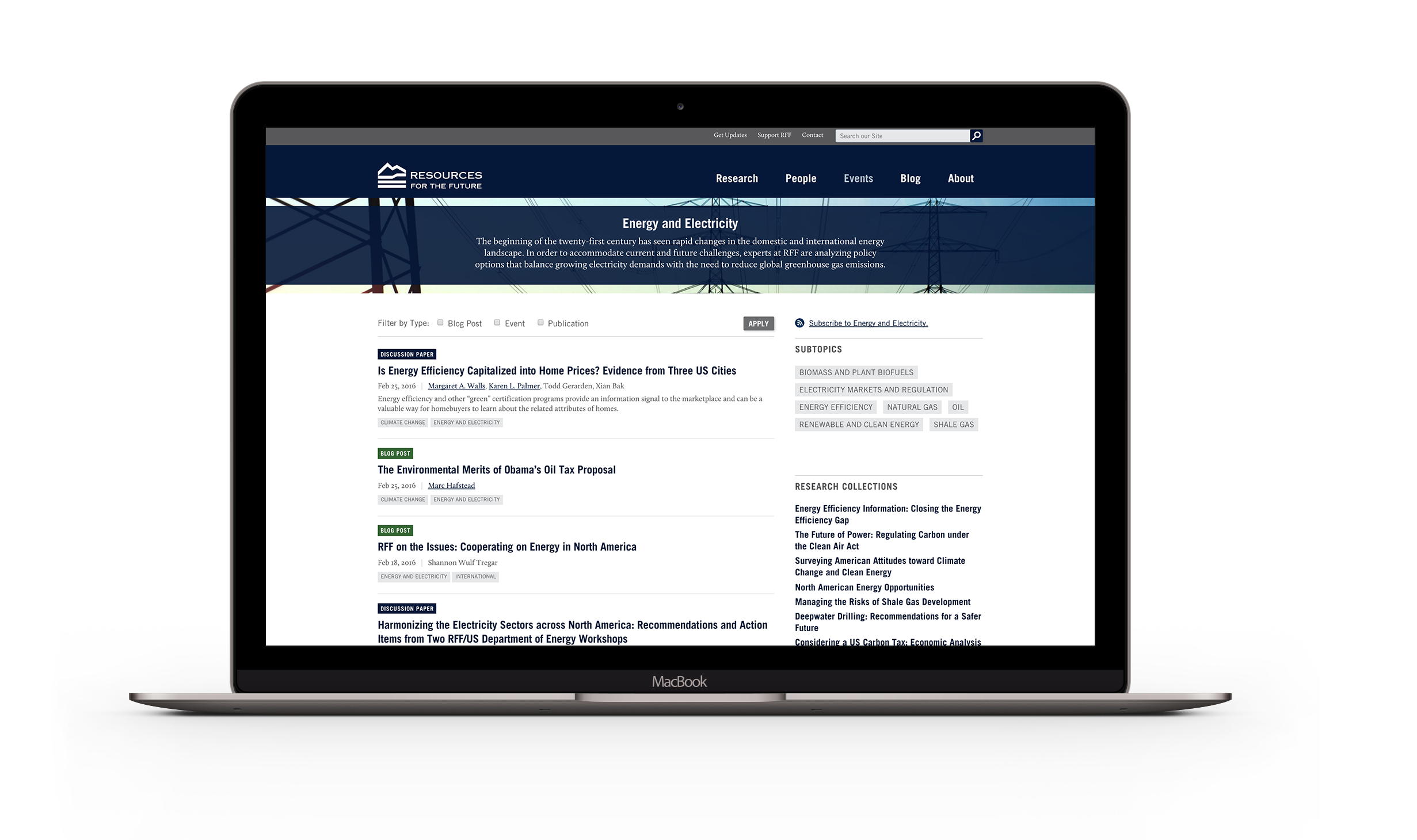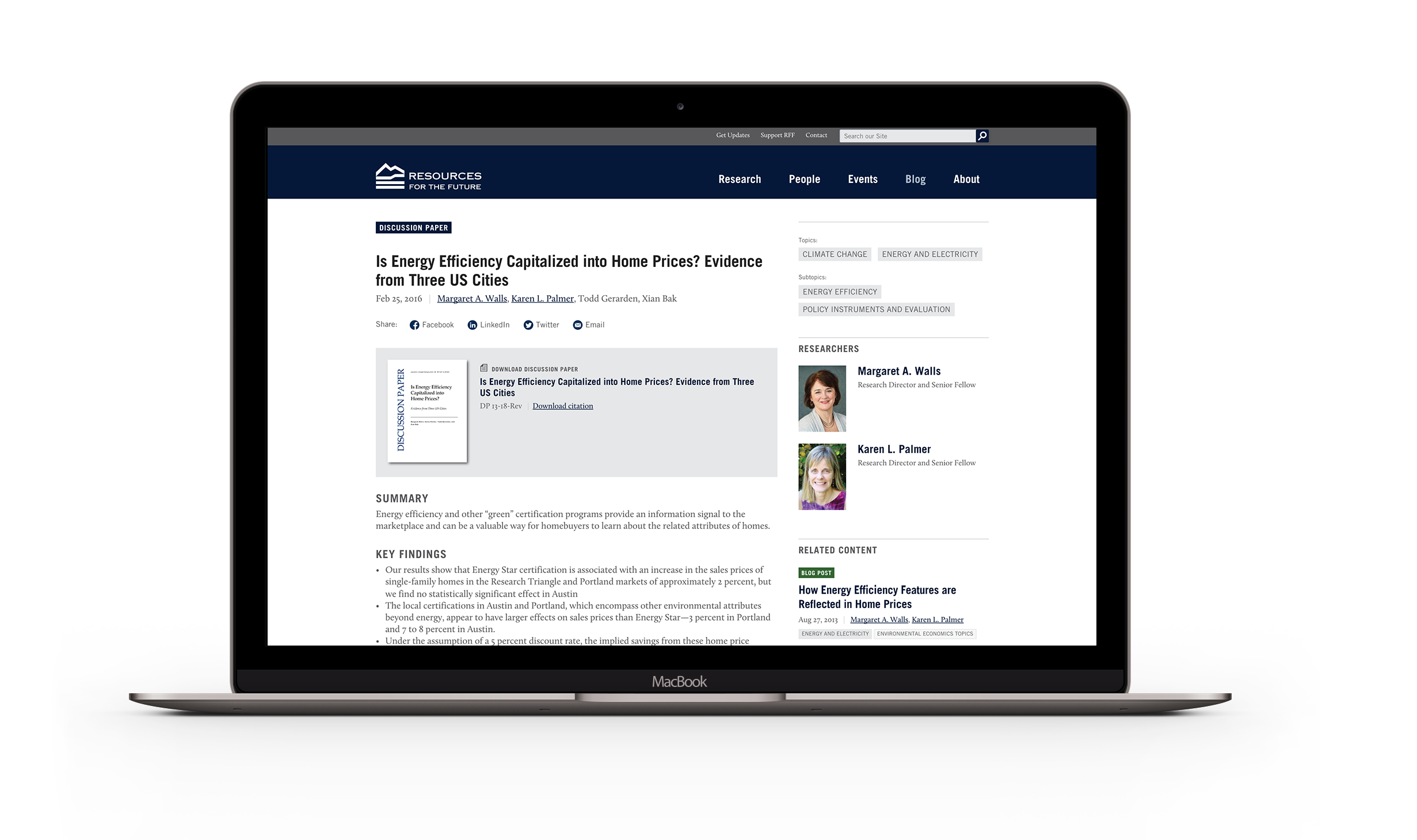 While we never use guesswork as the basis for the work we do, there are many heuristic insights from our years of experience working on the Web that we bring to every project that form a foundation for understanding how people use websites. That being said, given how fast change happens on the Internet, we always want to test our own biases and preconceived notions to ensure we are giving our clients the best possible advice. That's why it's always a best practice to test our work in the real world, with real users, to validate our recommendations.
In this case, we conducted a number of usability tests using Optimal Workshop's Treejack and Chalkmark tools, particularly with regard to the site's navigation and information architecture. The results validated many of our recommendations around IA and page layout, demonstrating that users could understand and find content in the places we expected them to find it.
Where the tests showed users were confused by content organization or labelling, the solutions to those problems were typically clear from the testing data we collected. In nearly all cases, it was nomenclature and wording choices that confused users, often related to organizational terminology that didn't align with the language RFF's visitors used. For example, in one test we asked test participants to contact an RFF expert. Many visitors chose Staff in the navigation which took them to RFF's list of administrators rather than to researchers – or Fellows as they're called by RFF. In the end, simply changing "Fellows" to "Researchers" and listing "Researchers" before "Staff" solved the problem. Visitors thought of the fellows as researchers, not as fellows – it made sense when you thought of it outside the perspective of RFF's internal organization.
Small changes like this based on actual testing results can make a huge impact on an organization's Key Performance Indicators, in this case the most direct and appropriate path a visitor takes to contact a researcher.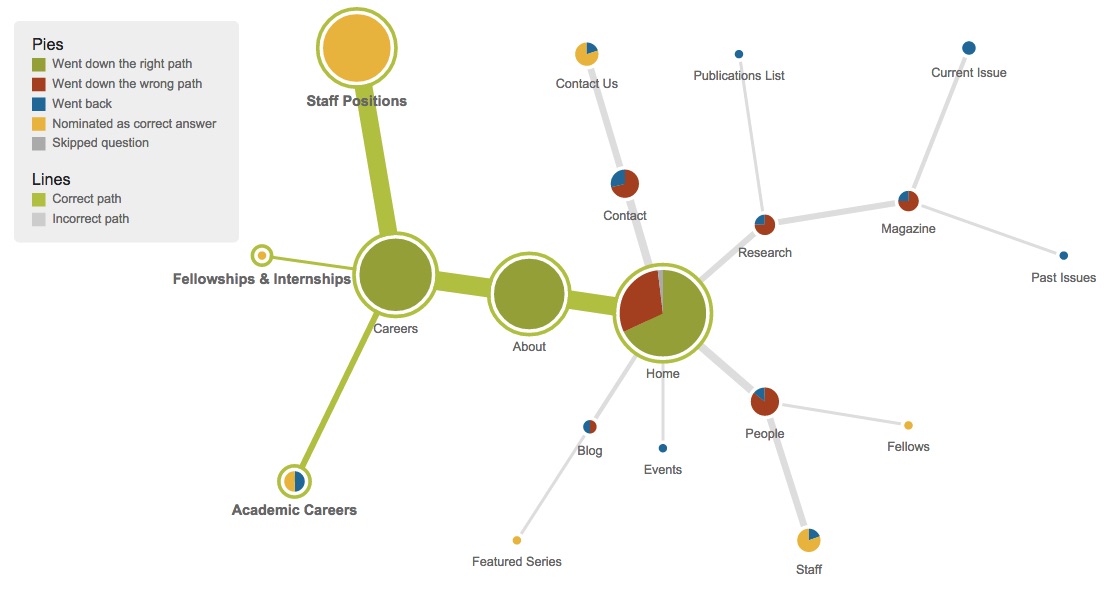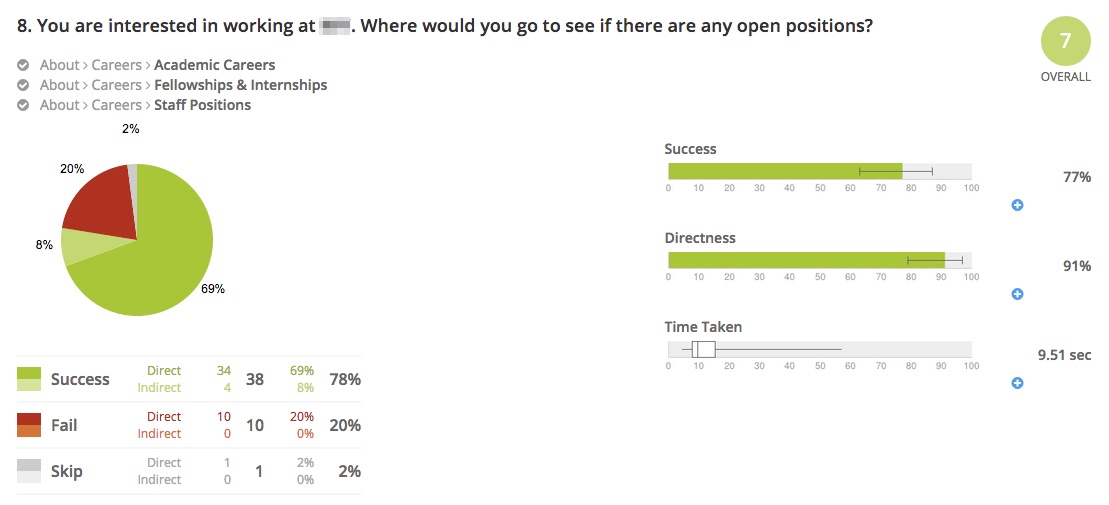 We also had incredible collaboration with our client, who truly grasped their roles in the project as Product Owner and Stakeholders. We happily provided expertise whenever and wherever needed, but the best decisions always seemed to come from the very open, honest and consistent dialog we maintained between client and project team throughout the project in every phase of the work. This collaborative spirit and mutual respect is one of the key contributors to the success of this project, complemented further by the technical training we provided to the RFF staff.
RFF now has a thoughtfully architected, designed, and developed solution that allows all of its content to surface in appropriate—and tested—ways for its audience. This will ensure that the important work they do will be digested and shared widely, ultimately making the world a better place.
Let's start a conversation.