How to Write an RFP to Attract the Best Response
A new year, a new budget cycle, and the possibility of having to write an RFP for an upcoming web project. But how do you create an appealing proposal that will attract the right firm for the job?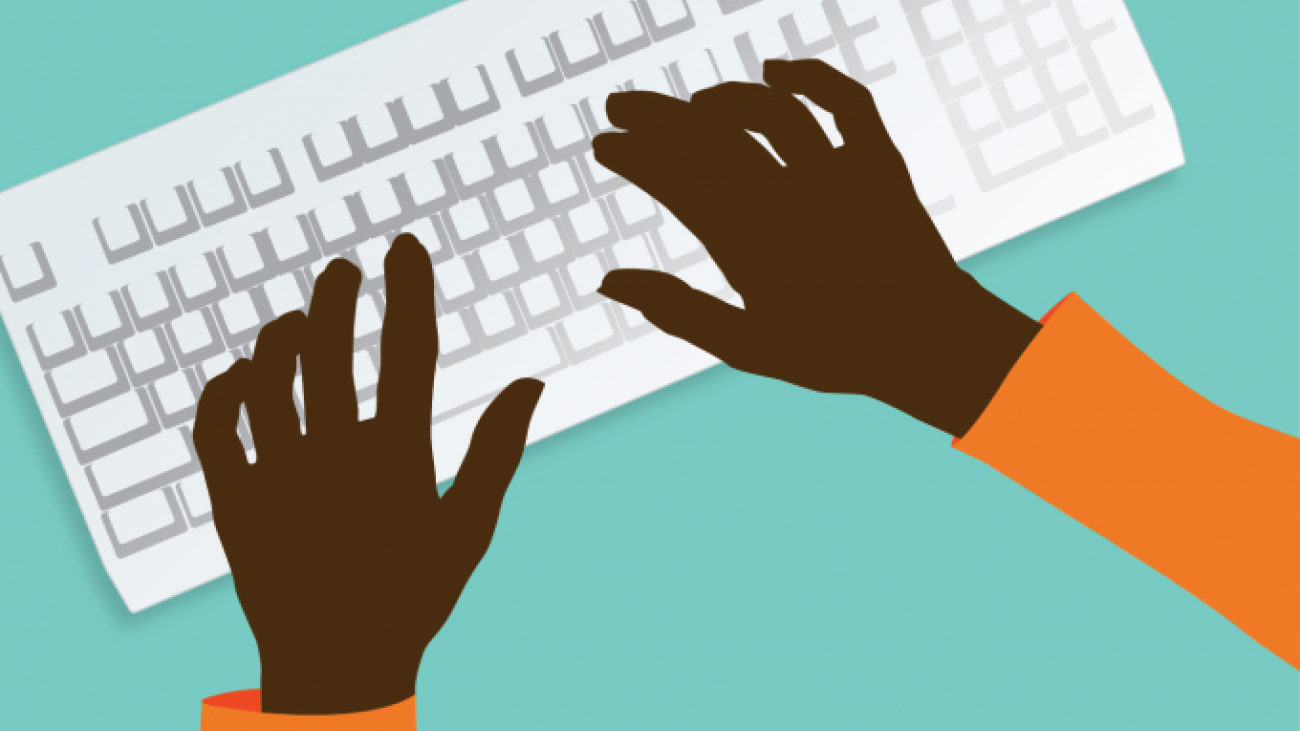 As we end the first quarter of the new year, a new budget cycle arrives for many of our clients. You have built consensus with your stakeholders, gotten clearance on said budget, and have formed a review team. Now you have to write the "Request for Proposal." How do you create an appealing proposal that will attract the right firm for the job?
Over the years we have looked at a lot of RFPs, and have seen the good, the bad and the ugly. We thought it would be helpful to share our experience from the responder's side.
First things first: are you certain you need an RFP? Some firms dislike the mental gymnastics required to answer them as much as you dislike writing them. At Palantir, we are very selective about the RFPs to which we respond, and it's our view that most established firms probably feel the same way. Don't believe it? Simply Google "I hate RFPs" and check out some of those links. Communication Arts magazine published an article by sales guru Cal Harrison called "A Decent Proposal," where he argued that RFPs often fail in choosing the best talent. We agree with the balance of the feedback provided in all those links, so we won't revisit that here.
Of course, going through an RFP process is often either required by your organization or by law, and they can be done well. We've seen some great RFPs! In an effort to make all RFPs great, here are some suggestions on how to write one to get the best results from responding firms.
Be specific about your desired outcomes and goals
When outlining your goals, get as specific as possible. Even if you need just a general upgrade because your site is outdated in both the look and the technology, there must be a reason you're frustrated with the old site: is it now too slow for back-end users to update? Does it need to be mobile-friendly? Do you want traffic to increase for a specific reason or conversion? Why do you want those things? What will they do for you that your current site can't?
Try to avoid generalities such as: "We want a website that incorporates social media," "We want more traffic," and "The site needs to convey our message and mission." Everyone wants those things, and they don't give us enough information. When outlining projects, make sure to tie outcomes back to specific goals.
Give us a budget
From a bidder's perspective, there's probably nothing more frustrating than asking for a budget, only to be told "we don't know."
Let's face it: there's a number in your head. I know this because once I hear the basic parameters of the project, I will respond with a range. And based on your reaction, I can get a sense of budget. I've had a lot of potential clients describe their needs, to which I'll respond, "a similar project we did cost in the low six figures." This is usually followed by a client saying, "oh, we don't have more than mid-five figures to spend."
See, you did have a number in mind! Even if it was your maximum cap.
Don't ask for all the bells and whistles of a Porche-sized project if you know you only have the budget for a Kia. Giving a budget upfront allows each firm bidding to tell you what they can offer you for your money. Then you can compare expertise and the value offered for your budget, gaining a more complete picture of what you're buying.
If you don't know what your budget should be, call us to talk through your needs and we can help you put a budget together.
Be specific about constraints
Are there certain key dates by which you would need your project completed? Are there brand and identity standards to adhere to? How about scheduling conflicts with the busy schedules of internal stakeholders? Giving us parameters helps us focus on what we can deliver.
Let us know the exclusions
What items will the bidders not be responsible for? Will someone else be in charge of original photography and/or content creation? What about hosting and migration? Letting us know what not to bid on will ensure we don't account for it as an unknown in our estimate.
Tell us about any third-party integrations
Do you have an ecommerce module that is critical to your goals? Does your site push contact form leads into Salesforce? Are you pulling product data from an ERP via JSON? Let us know upfront what outside pieces are critical to your goals and how they are currently implemented.
If they are new features for your site, note that, too. For all integrations, try to details why they are critical to your goals, since we may have a better suggestion for how to achieve the same result.
Let us know about your internal resources
Have any staff with a certain expertise who wants to work in tandem with us? Sometimes a potential client wants to integrate closely with the bidder's team. If so, then let us know who will be working with us on the project, by roles, skills, and level of commitment.
Provide insight on the current status of the content
We can build you the most user friendly, visually stunning, well-architected site in the world . . . but do you have content ready to populate it? Here are a few things we'll need to know:
What's your editorial process before publishing online?
Who's migrating the content?
What/how much is moving over?
How do you intend to do the audit to delete/archive old content and refresh new content?
Take a good look at cleaning up your content before you engage in redoing the website in the first place, so when the site is being redone it can be populated with real content in real time. We can help you start your content audit today.
Send it to the right people for the best responses
Which firms do work in your sector, or have similar skills? Ask your colleagues for referrals on who they would recommend. Develop a short list of no more than six firms. Take the time upfront to do your research on the top firms you'd want to work with, then meet with a few of your favorite agencies, ideally face to face.
Conversely, posting an RFP on a general database may cause you to get hundreds of responses. Are you going to have time to review them all? In our less-experienced days, we found out after submitting one RFP that over 100 firms responded. We wonder who on the buyer side had time to review them all, and we certainly didn't like our odds of winning.
Give time for a response
Ten business days at least. Preferably a month. But two to three days to respond to an RFP is unacceptable. You are not going to get well-planned responses with an unreasonable deadline. Many busy (read: in-demand, successful) firms will simply ignore your RFP if they feel too rushed to respond properly.
Allow for conversations between you and the bidders
Ideally you should take the time to meet with bidders individually to be able to answer any questions they may have. This allows you to get a feel for how they think and manage projects, and gives them a chance to ask pointed questions to get specific about your estimate. If that's not feasible, provide a 60 or 90 minute long open Q&A session with all the bidders.
Even better: talk with potential bidders before you've issued the RFP in order to make sure you're including everything you need to. Talking with bidders and getting a sense of their work styles and processes before issuing the RFP can help you eliminate some firms upfront, help clarify your approach for the project, and save time in the long run.
Give a decision matrix
It's helpful for bidders to know how they will be judged. Let us know what the biggest deciding factors are between cost, clarity or originality of response, overall fit, or any other factors by which we may be judged.
Realize you are buying the process, not just the end product
Palantir didn't always work for healthcare clients. It took the trust and vision of our first healthcare client to give us the project to prove that we could. Consider responsive design: prior to 2011, nobody had ever heard of responsive design, let alone built for all devices. But the smart firms all made a smooth transition to responsive.
Don't necessarily discount a firm because they've never done a project exactly like yours. Instead look for proof that they have related experience, are effective problem solvers, and have the creative and/or technical range required to complete your project successfully.
Conversely, the firm that does nothing but your particular project is unlikely to give you a solution much different than the one they produced for your competitor last year. Make sure you are dealing with firms that can effectively translate your message to your audience and not a production house offering cookie-cutter solutions for your unique needs.
Don't ask for spec work
Never ask for examples of solutions as part of the RFP process. For one thing, professionals are paid for their ideas. But more importantly, any quick solutions that a candidate would come up with before doing the proper in-depth research about your organization's culture and goals would simply be ill-informed and incomplete. Having strategic thinking guide your message is a much surer bet than the "throw-it-at-the-wall-and-see-if-it-sticks" approach. Who wants to hope for a happy accident?
Streamline the paperwork
Having too many formatting requirements in your RFP (special or specific page numbering, appendices and attachments to be included, tedious required elements, etc.) is a huge turn-off for many firms. For those who do respond, it takes time away from actually talking about how they'd solve your problem.
Try keep the paperwork as simple as possible for everyone. You want to engage a firm that's good at solving your business problems, not a firm that's good at filling out lots of pointless paperwork.
Provide feedback
This one is often overlooked: after the RFP is rewarded, provide feedback to all candidates who ask. After all, RFPs take time to answer. To those who didn't win the job, please provide feedback on what they could have done better, or where they were deficient for your organization's needs. Providing feedback improves the proposals you have to review the next time you send out an RFP.
Conclusion
Writing a good RFP is not easy. It's tough to get everything you want distilled down to a few pages (and in some cases impossible, since your organization may require many pages of legal attachments that need to be there).
The bottom line: make sure you are clear about what you need and why. Give us some solid parameters from which to work. Tell us what will make the project successful for you. This helps us suggest the best solutions to fit your needs. And leave the possibility open for a conversation with the bidders so they can ask follow up questions in case you missed anything.
And if you need assistance defining your project and writing your RFP, let's talk. We'd be happy to help show you a better way.
We want to make your project a success.
Let's work together.
Have an exceptional idea? Let's talk and see how we can help.