How to Build a Strong Project Foundation with Practical Personas
Effective development and usage of personas gives you and your team a clear understanding of your audience or customer, and creates a rock-solid foundation onto which you can build your project.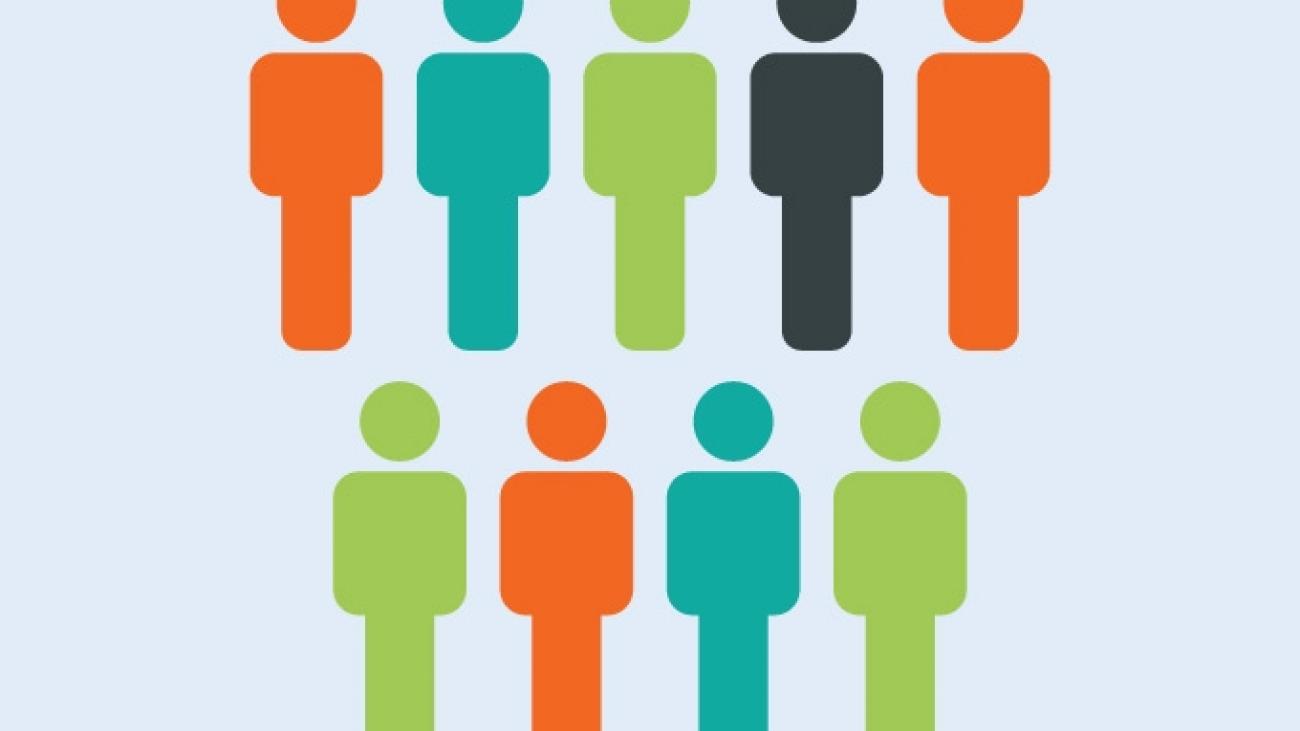 Many web development firms either feel that the development of personas is too expensive to include within a project or that they're simply unnecessary. Likewise, clients may not really understand the concept, or see the value they can provide a project.
At their core, effective development and usage of personas give you and your team a clear understanding of your audience or customer, and create a rock-solid foundation onto which you can build your project. Plus, it's an essential component of strategy and discovery work that allows you to reach your goals much more effectively.
But before we dive too deep, let's define what a persona is precisely.
What is a Persona?
A persona is a fictional representation of a certain target audience for a given website. Since most sites often have a variety of target audiences, it's common to develop several personas for a website. Each persona includes a name, age, gender, occupation, likes and dislikes, motivations, desires, and even a photo. Each has different tasks they need to complete on a website, which makes them invaluable to understanding the kind of content that exists, as well as how the site is architected. Personas can affect navigation, interactions, functionality and even the visual design. In short, personas greatly influence decisions on many facets of a web project.
Developing Your Personas
So where do you start? It's all about research and active listening at the beginning of the project to understand how audiences use your website. We've broken down the process into a handful of easy parts, and then expand on some below the list:
Talk to key stakeholders who manage the site
Listen; don't dominate the conversation
Use open ended questions; you want them to do the majority of the talking
Talk to the customer support department
Conduct direct interviews with users
Use empathy mapping to fill in the gaps about the users of the site
Use online surveys to ask interview questions to the users of the site
Use site analytics to extend and validate your research
How to get in touch with users
A lot of companies will use newsletters to reach their audience to provide news, upcoming events and promote sales. This provides a great opportunity to survey existing users (using a tool like SurveyMonkey) on what's working well on the site, what's not, and what can be improved. It also allows you to reach a large number of users at once.
You can also use a more anonymous approach and target users not on your mailing list by creating an online survey (for example: Forsee) that can be accessed through browsing the site. This allows you to get immediate feedback on their customer experience. All of the questions used in the newsletter could be used here as well.
Simply asking questions in person is another terrific method. Gather a number of users together, both from your direct audiences as well as other stakeholders who interact with the site on a daily basis (such as content editors, communications or IT people). Try to get several from each of your various audiences in order to get their direct feedback on the site. Being able to interact with users one on one may not reach as many people, but does allow you to ask more direct follow-up questions that you wouldn't obtain using online survey tools. Conducting an empathy mapping exercise also helps everyone get into the heads of users quickly to uncover what they think, feel, see, and do on your site.
Empathy mapping is a collaborative exercise teams can employ to develop a clearer and more well-rounded understanding of the needs of their customers. Similar to a persona, an empathy map can ultimately represent a larger group of users, such as an audience or customer segment.
Developing your survey questions
When starting to develop your questions, it's important to write them in a way that allows the user to go into detail with their response. Using open ended questions will be far more informative and telling to what they're thinking, their mood, and how they really feel. You'll also want to make sure your questions are reflective of the goals to the project. Getting answers to questions that can't be conveyed in a persona will do little good.
How to know if your questions are working (and what to do if they're not)
It's important that your questions help validate goals and exceptions set earlier in the project. If there are patterns forming, this means you're on the right path. You may even find some new patterns that you previously didn't account for. If responses seem scattered and multidirectional, you might have to reevaluate your questions. Are your questions formed in such a way to create uniform responses? Are there questions that don't fully relate to the project goals and are meaningful to any given user group? If so, you should consider reworking the questions so the responses can be more consistent and insightful.
Let's Create some Personas!
Now that you have the research completed, it's time to start brainstorming possible personas.
First look for patterns across all of your interviewees and start grouping them. It's important to generalize your personas, but still ensure they feel human.
Next, build out what we call persona cards. It's not easy, but try not to get too detailed. Keep the information relevant to the project.
Finally, consolidate all of this into a handful of personas. Remember: this is about who you want to target, not everyone who comes to your site. There's no need to develop 15-20 different personas. And perhaps this is a given, but try to make this process fun!
The development of personas isn't just a concept. We use it in our projects consistently. In fact, you can see some of this work – and much more – in our case study for Main Line Health. Want to learn more about personas and our strategy work? Let's schedule a time to talk.
Now what?
So you've conducted interviews, labored over analytics and other such research, and created, sorted, and whittled down persona cards. But now what? It's time to start work on your project, always remembering to keep your personas at the forefront of your mind. Whether related to design, development, or some other facet of the work for your project, decisions you make will be more focused and truly user-centric.
Then as you develop user stories, you'll have a very clear idea of what they want and whether or not it meets your acceptance criteria. You can even use the persona's name in the user story sentence. This approach grounds the user story in very concrete terms, ensuring the focus is kept on creating a user-centric experience.
Also keep in mind that while the initial personas you develop for your project are the foundation for interaction and continual learning of your audience, continued use of the personas and further development of additional personas can add even more value as your goals and understanding evolves. The process shouldn't stop when the site is launched.
Personas and how they relate to conversions, KPIs, and ROI
Certainly the development of personas not only has to serve your audience, they also need to be in line with your organizational goals. Establishing a clear link between your personas, desired visitor actions on your website, then linked to Key Performance Indicators (or KPIs for short), will allow you to accurately track your success rate and show a return on your investment. So how do personas relate to such benchmarks?
"If the whole team is moving in the same direction, the end-user will benefit from it."
Some are easy, like newsletter sign-ups, appointment bookings, event registrations, and purchases. But as you develop your personas, the process itself — as it relates to a particular persona — may reveal a metric you hadn't considered before.
In fact, personas often transcend the typical monetary-based KPIs. Take development, for example. If one of your personas suggests the speed and relevance of search results is important to them, then site performance and the speed at which such results appear and the relevance of those results will be a metric you may want to track.
In this way, persona development can take on a more holistic philosophy, and the personas themselves aren't just a singular deliverable for UX and UI designers. In fact, they can be distributed among the entire team. The value is that content strategists, developers, marketers and stakeholders can all benefit by learning their user groups and how they expect to use the site. If the whole team is moving in the same direction, the end-user will benefit from it.
Image credit: people by Wilson Joseph from the Noun Project, edited for blog post purposes.
Stay connected with the latest news on web strategy, design, and development.
Let's work together.
Have an exceptional idea? Let's talk and see how we can help.