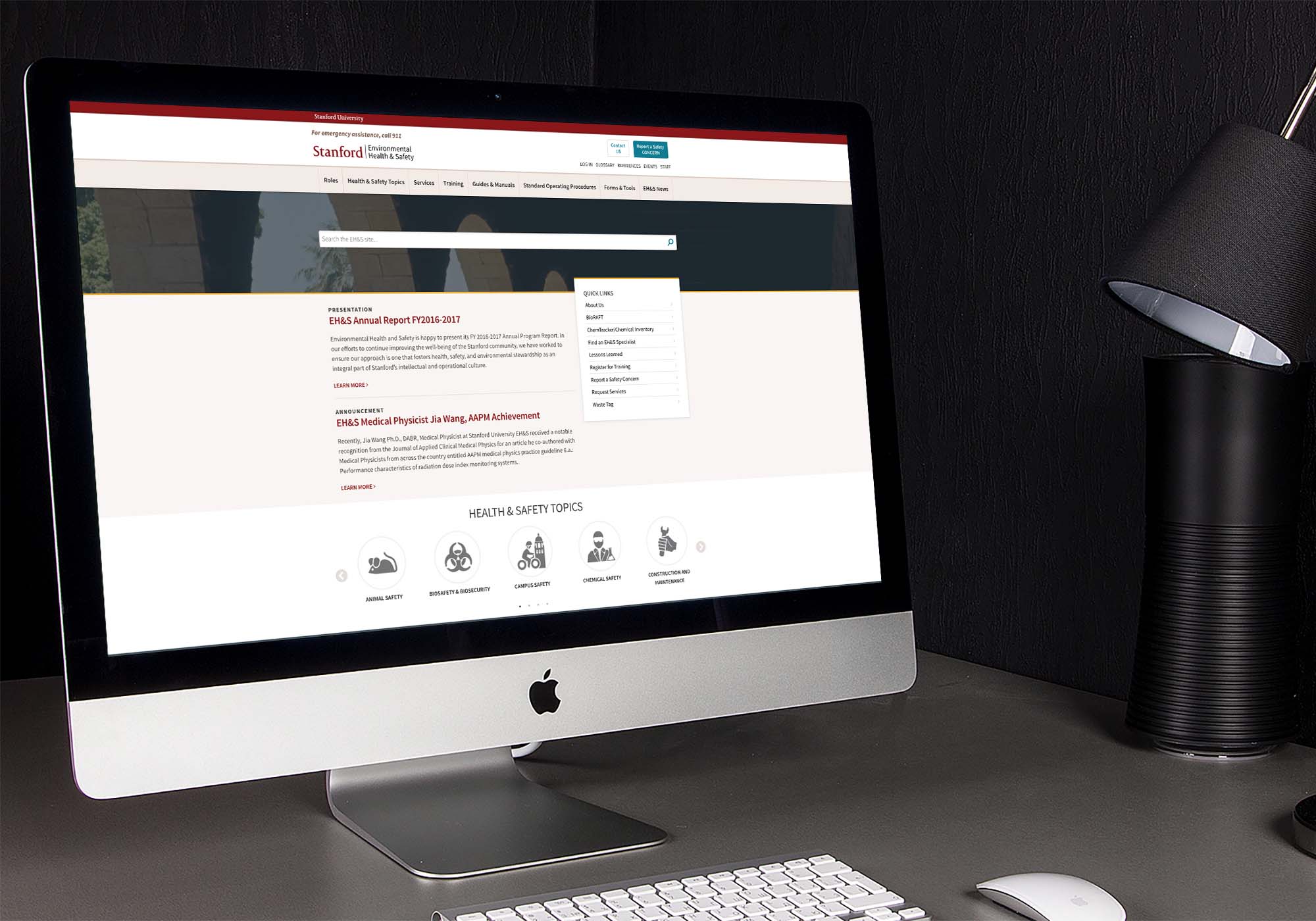 Stanford Environmental Health & Safety
Distilling thousands of pages of critical content into an easy-to-use interface
Keeping the Stanford community safe

Stanford University pursues ground-breaking research in almost every field of human endeavor. Its 2,000 faculty members can found their own laboratory and pursue new directions in medical, scientific, engineering, and humanistic research. These experiments can include class-4 lasers, viruses, chemical, biochemical, and radiological hazards.
Visit the site
Stanford's Environmental Health and Safety department (EH&S) is the principal entity responsible for not only compliance with the law, but ensuring that the Stanford community is safe — an extremely challenging mission given the extent of Stanford's activities.
Despite conscious effort to avoid being viewed as an "enforcement" agency, EH&S is often viewed as an impediment between an individual and their chosen task. Unfortunately reinforcing this perception was their outdated site: it was disorganized, difficult to maintain and update, and not mobile friendly. The site hosts an incredibly large volume of content — everything from safety manuals, PDFs, and critical documentation — that was buried and hard to find. Thus the former online space for EH&S was often an additional barrier for those trying to conduct their work in a safe and compliant manner.
The business goals became the following:
Create a responsive web experience that solves problems for real users, and advances the goals of EH&S to realize a safe and healthy Stanford.
Revamp information architecture (IA) to make it simple to use, match users' expectations for how safety information is organized, and easy for people to find what they needed.
Shift the perception and language of safety away from "compliance" and toward something more progressive and attractive, to persuade unmotivated users to participate more fully.
Eliminate bottlenecks for users who are already motivated to take positive action.
Allow for analytical data to be taken from the site to determine the level of success, and be able to adjust the site as needed in response to the data.
Content strategy and taxonomy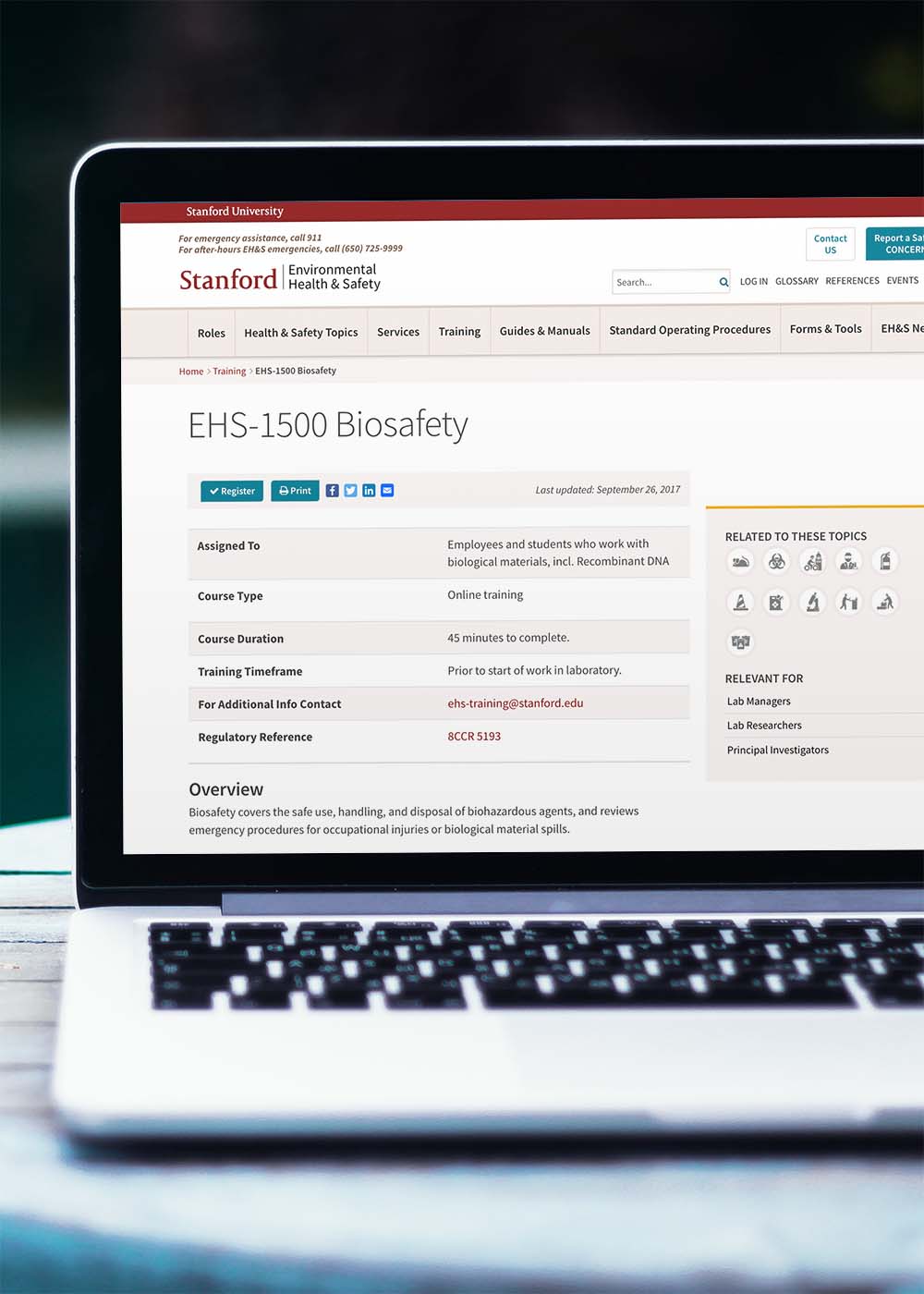 Topics and roles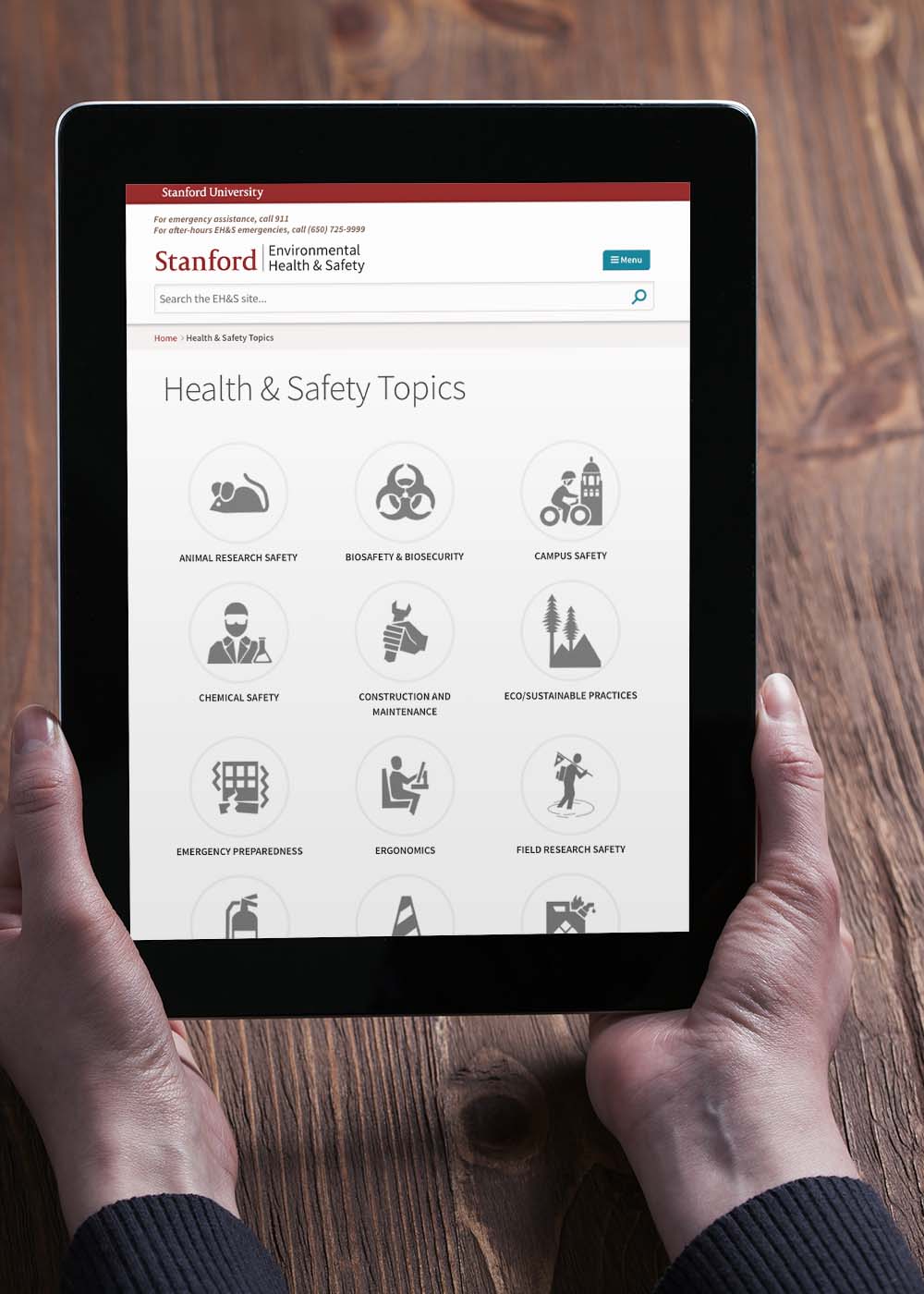 The results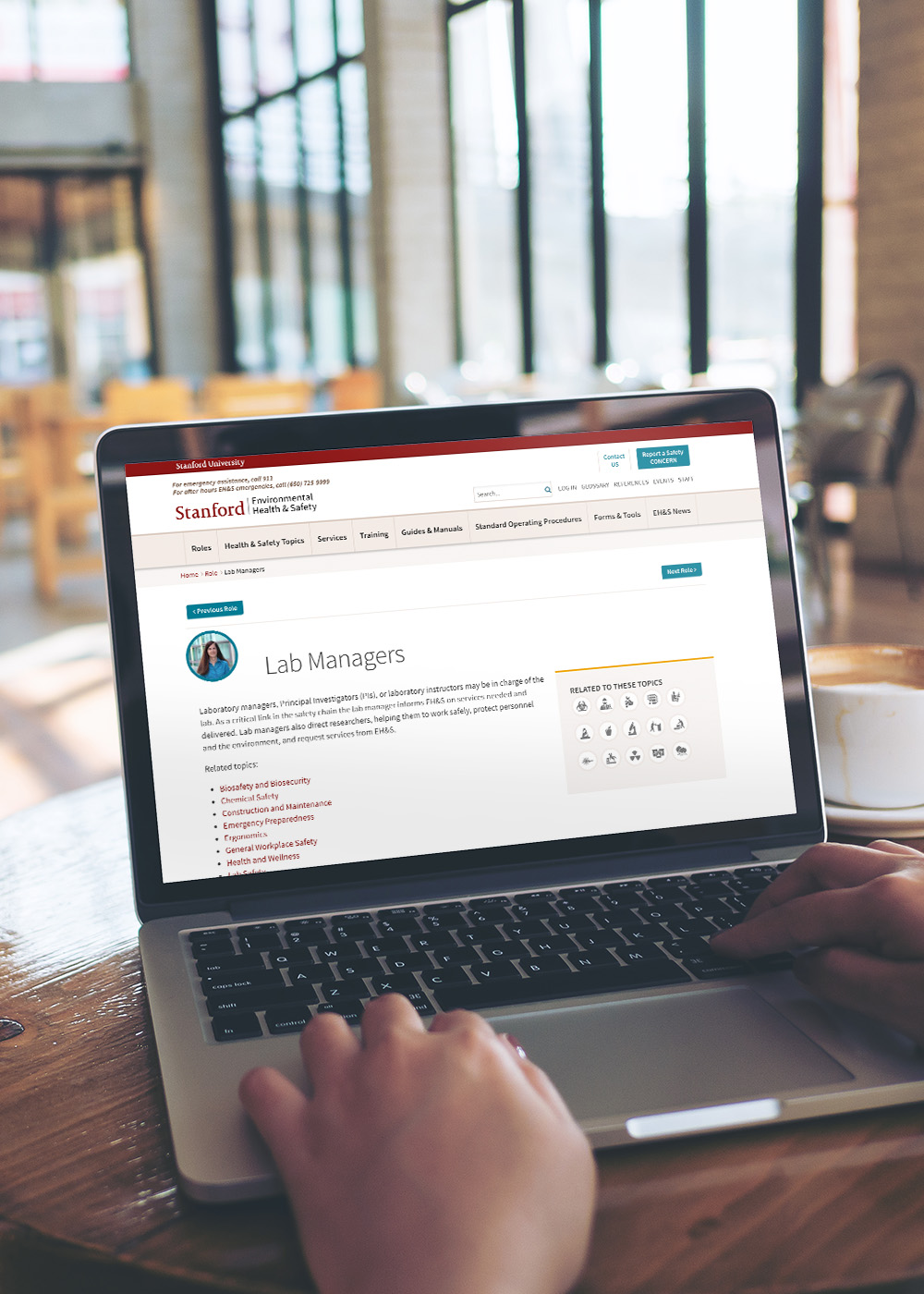 Let's work together.
Have an exceptional idea? Let's talk and see how we can help.