Competitive Analysis on a Budget
User research is a key element in meeting the needs of your audience, but can it be done on a budget? We think so.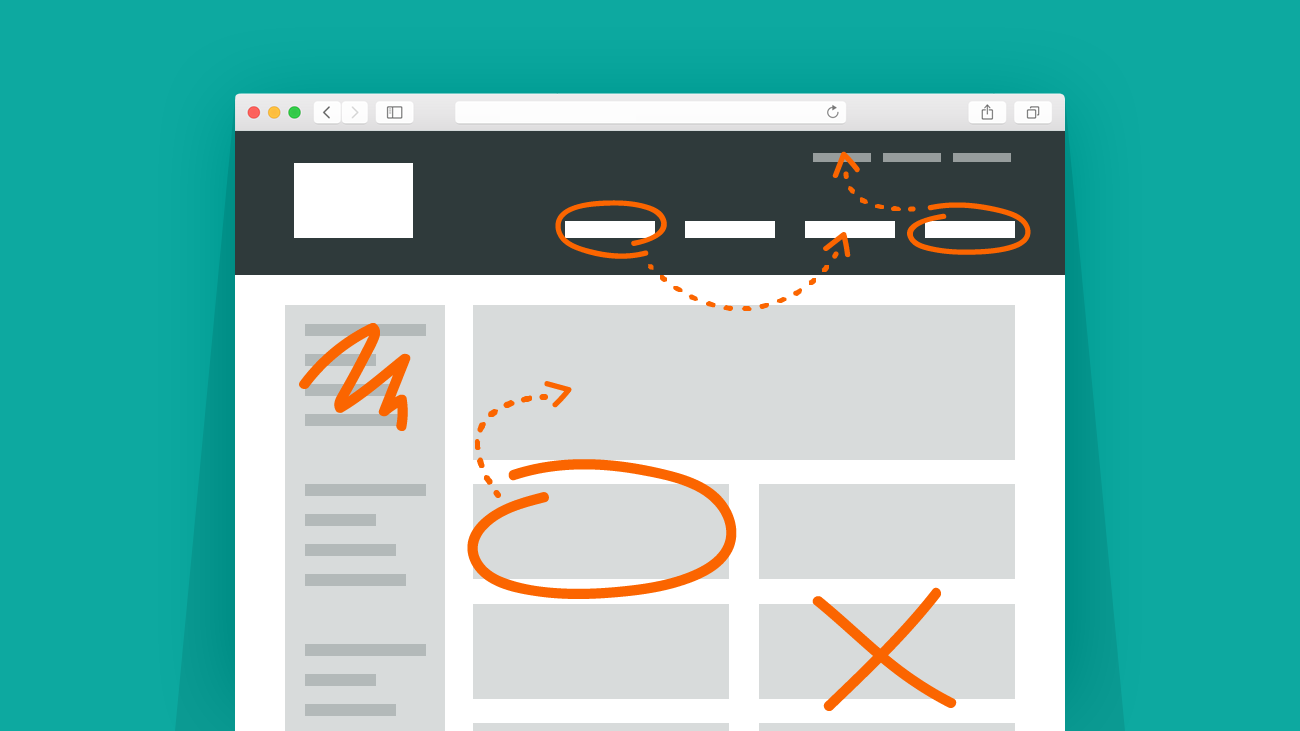 Your budget is tight. Project time constraints won't accommodate extensive user interviews or surveys.
These common project parameters can make it challenging to understand the needs of the audience your website serves. Competitive analysis is an affordable way to evaluate and understand the ways in which competitor sites are succeeding or failing to meet site visitor needs.
By the time you are finished reading this post, you will have the know-how to do a competitive analysis for your organization or company's website and will be able to see how your website measures against the competition.
What is competitive analysis?
Competitive analysis is a user experience research technique that can help you see how your site compares with competitor websites in terms of design and functionality. It can also lead to better decision-making when selecting new design and technical features for your site (e.g. search filter terms or search listing display).
Competitive analysis evaluates competitor sites at a level that goes further than first impressions. It can help you understand if the competition's efforts to meet user needs are working before you invest in and implement new designs and technical features.
Let's imagine you have been tasked with redesigning the Detroit Pistons website and are reviewing and bookmarking some of your competition's websites. Taking a look at direct competitors is the first step.
First, we'll take a look at the Chicago Bulls and the Detroit Pistons - two direct competitors. The two teams are considered direct competitors because both are professional basketball teams that offer the same service and function in the same way. Ticket sales, merchandise, team branding, and game schedules are some of the main priorities of website visitors. Both websites are hosted by the NBA.
Each team uses a different approach when it comes to presenting information in the navigation. Let's consider how the two teams differ in terms of menu labeling and hierarchy. Tickets come first and foremost for both teams. Since tickets generate revenue, prominent placement in the navigation underscores the high priority of this transaction. With the exception of "News," the two teams place the same emphasis on "Team" and "Schedule." At a glance the Chicago Bulls navigation is more effective in their use of menu terms that reflect distinct priorities and desired user actions on the site.

The Detroit Pistons' navigation offers a host of items that may distract the user from completing key priority actions (e.g. buy a ticket, review the schedule, check out the team or buy merchandise), which are clearly prioritized in the Chicago Bulls navigation.  Looking at the Detroit Pistons navigation, it is not clear what different actions the visitor should take on the site using the navigation. "Fan Zone," "Game Night," could be housed under "Community."  Diving into the "Video" navigation item, "Fan Experience," has a similar connotation to Fan Zone which creates a more fragmented experience for visitors navigating the site. "Instagram" is listed under "Video" which may be redundant since there is already a social media icon for Instagram in the main navigation.   


Now that we've done a cursory comparison of how two direct competitor websites use their navigation, let's talk about how competitive analysis can meet user needs without breaking the bank.
Competitive analysis on a dime
Competitive analysis is flexible. This type of research method can be customized to your budget and project needs. Evaluating the navigation for the Detroit Pistons and Chicago Bulls took about 15 - 20 minutes, but the impact (for the Detroit Pistons) of simplifying the navigation could be substantial in improving site visitor experience.
Competitive analysis can run anywhere from a few hours (if you have a tight budget) to several weeks. Research by experts in your industry and publicly available data on user trends, behavior and needs can supplement evaluation and assessment of your site against the competitions' sites.
In addition to evaluating the usability of the features and designs of your site along competitor sites, you can also perform user tests on competitor websites to validate their assumptions about what does or doesn't work for users. We typically implement competitive analysis after conducting a series of interviews with stakeholders. Like our process for developing personas, our competitive analysis methodology is also based on high-level stakeholder input, data produced by clients, and site analytics.
Competitive analysis in action
The competition
Selecting four-to-seven competitor sites to evaluate alongside your site is a critical first step. Depending on time and budget, competitive analysis can focus on direct competitors, or partial, parallel, or even analogous competitors.
Competitor types

Direct - offer the same service/functions in the same way
Indirect - offer the same service/functions in a different way
Partial - compete with some, but not all services/functions
Parallel - offer a similar service/function to a similar audience via a similar channel
Analogous - a non-competitor that might give ideas about how to provide functions in a better way
Let's use the Detroit Pistons as our point of comparison and see how other sports and entertainment offerings in the Chicago area relate to the Detroit-based professional sports team.
The Northwestern Wildcats is an indirect competitor. The Chicago-based basketball team offers the same service as Detroit Pistons, but in a slightly different way. The fan base, or audience, is slightly different and the team competes against other college sports teams in the NCAA. Merchandise associated with the Wildcats primarily focuses on the institution and not the team itself. The team is also based in a different market.
Chicago Blackhawks, while a completely different sport, is a parallel competitor. Both hockey and basketball are spectator sports that offer similar services during the same season, and have a fan base with some overlap. Both the Detroit Pistons and Chicago Blackhawks require that spectators spend time and/or money watching a professional team compete to score against an opposing team. Both teams also sell merchandise.
Comedy theater, The Second City, is a partial competitor. The Second City not only sells tickets for live entertainment, but also has educational offerings for professionals seeking to hone their improvisation technique and relate better to customers. By including educational offerings, Second City's services differ slightly from those offered by the Detroit Pistons.
An analogous competitor is Hamilton Broadway. The musical provides entertainment to spectators, sells merchandise and relies heavily on ticket sales. The show is also seasonal, although the show's duration is shorter than professional and college sports.
Competitive analysis can help establish a baseline for web design in your industry. Choosing competitor sites that capture different segments of your market and have had recent redesigns is key. It can help us understand how user needs are met by competitor websites serving the same or similar audiences. It can also help us evaluate if a competitor's newly minted design and technical features are meeting user needs in a new and improved way. This, in turn, can lead to better and more cost-effective decisions that consider site visitor needs when designing and building your site.
Dimensions
Identifying the criteria for evaluating competitor sites is a crucial second step. Navigation was just one dimension to consider when looking at the Detroit Pistons and the Chicago Bulls. We consult closely with clients when selecting dimensions. Dimensions may include:
Content (e.g. stories featuring specific audiences or influential people)
Design (e.g. organization leader profiles)
Technical features (e.g. use of filters for search functionality)
Specific pages (e.g. Home page)
User support (e.g. FAQ)
During the review and evaluation process, you may add additional dimensions and dimension subcategories if new trends are uncovered when looking at competitor websites.
Dimension - Descriptive content
Subcategory 1 - Homepage
Subcategory 2 - Use of video
So what next?
As a first step, you develop research questions to guide your evaluation of each site.
How does each website help users achieve key tasks?
How is content prioritized on pages where key tasks take place?
What types of descriptive content is featured on the Homepage of each site?
Then you build a competitive analysis matrix featuring competitors (x axis) and dimensions (y axis) in a spreadsheet.
For the Detroit Pistons and its competitor sites, you can list notes about certain features of the current sites. For the navigation, you might review and compare the number of items in the primary navigation, the prioritization of navigation items and/or the type of language (formal/informal) used for navigation terms.
For tickets sales, you might look at how information about tickets and ticket promotions are presented on the homepage. You can compare display of ticket information on the tickets landing page for each site. When looking at the game schedules, you might consider how and if visitors can access the schedule from multiple parts of the website.
Use this simple competitive analysis matrix to see how these sites measure up against each other!

Next, we:
Speak with stakeholders who manage the site
Identify the types of competitors (e.g. direct, indirect, partial, parallel and/or analogous)
Select four-to-seven competitor sites
Create a preliminary list of dimensions
Evaluate competitor sites
Once you've done your research and completed the matrix
Now it's time to tackle competitive analysis.
Identify patterns and similarities across competitors
Highlight competitor site strengths and trends
Handpick design elements, technical features and content that work well
Collaborate with design, technical, and stakeholder experts to validate your findings
Citing your work and providing documentation in the matrix provides a point of reference for clients and team members. It can also help validate conclusions. Presenting your findings, screenshots, and recommendations in a slide deck or report can help design, technical, and stakeholder experts understand and draw inferences about your research for consideration during the design and technical implementation of your site.
In sum
Competitive analysis is an affordable user experience technique. It can establish a baseline for how competitor sites are doing. You can learn from competitor site successes and failures to make cost-effective decisions during the design and build of a site. Lastly, competitive analysis can help us achieve user-centered design and development outcomes while avoiding the web design and technical blunders of the competition.
We feel strongly that competitive analysis and other such strategy work is essential to a project's success. Let's schedule a time to talk so we can share our approach to getting to a place of success for your organization and project.
We want to make your project a success.
Let's work together.
Have an exceptional idea? Let's talk and see how we can help.