Project Kickoffs That Work
How to make the most use of face-to-face time with your client and lay the groundwork for a successful project.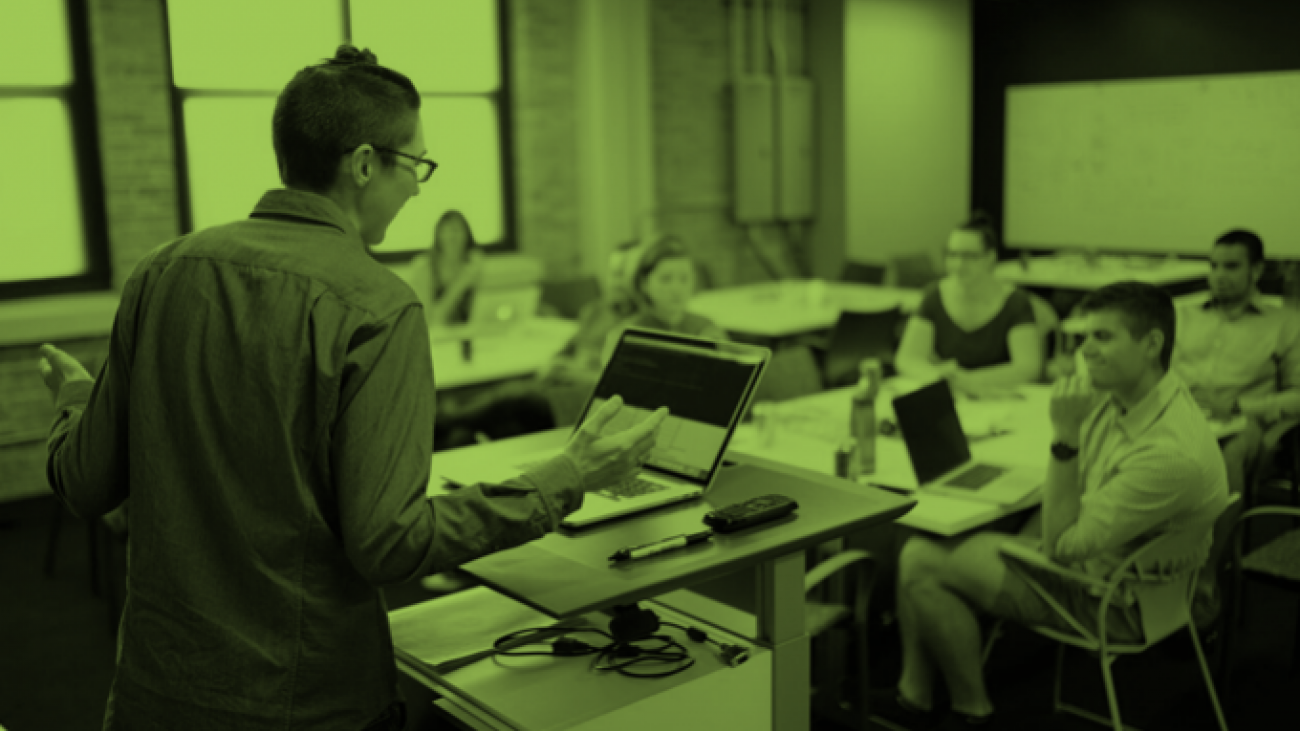 You have a new project for your team. Congratulations!
So now you might be wondering . . . how do I start this project off right?
We've all been in those kickoff meetings at the beginning of a project — a contract has signed, the client is anxious to start the project, and your time with key stakeholders is limited. How do you make the most use of your time face-to-face with your client to ensure a great client experience?
Whether you're an outside firm helping out a client, a division within an organization (like the IT or Communications department), or even if you want your own division to work together, a proper kickoff is critical. Typically a kickoff meeting is actually a series of meetings over the course of a few days with various people who have a say in the outcome of the final project. Ideally it's also done in person, which allows for building tight relationships, as well as a tour of their facilities in order to gain a critical understanding of the client's needs and environment.
But let's back up: what's the purpose of kickoff meetings? Simply put, these meetings help you to:
Build relationships
Define goals
Hear all opinions
Gain consensus
Identify risks
Empower teams
Manage expectations
But most of all . . . TO LISTEN
That last one is key. Absolutely do your homework about the client in advance of meeting them and their stakeholders in person so you're informed as to what their needs are. But keep in mind that you're there to learn at a deep level about those needs, and how they tie back into the goals of the project. So make sure you do a lot of listening while you are there.
Over the years I've led a lot of kickoff meetings. I wanted to offer some of my top things to remember for getting the project launched successfully.
Get Organized
One of the best ways to ensure confidence and to set a positive tone for the team moving forward after the kickoffs have ended is to get your ducks in a row in advance of the meetings.
Start by getting your internal files organized. If you use Google Docs, or a project management tool like JIRA or Basecamp, get the file organization set. Make sure you have the proper email addresses for everyone to get them signed on, properly ramp up the internal team with an overview of the project, and ensure your team is introduced to the client team. The more you can get organized in the beginning, the better.
Once all of those items are completed, it's time to start scheduling the kickoff meeting itself. Talk with your contact on the client side, and learn who the major stakeholders are. Who needs to be in the room and when? What do they need to learn or hear? Also start to solidify any travel plans and communicate cell phone numbers, rental car and hotel info to everyone on the team so the travel goes as smoothly as possible.
Lastly, outline your needs for the room. Usually a conference room with whiteboards, a projector, and movable tables and chairs is sufficient, but the size will vary depending on how many stakeholders will be there. Bring your own cords and dongles as well, in case they aren't available in the room.
Set yourself up for success by getting as many of these logistical tasks worked out in advance.
Create a Clear Agenda
Work with the client contact to make sure your agenda is clear and detailed. Since you're likely to have several meetings over the course of a few days, I'd recommend the initial meeting be an overview with the most important stakeholders to discuss the high-level goals for the project, and then conclude the kickoffs with another meeting with those same stakeholders to be able to summarize what was learned over the few days. The meetings in between can be in any order that makes sense as well as allowing for everyone's different schedules.
Make sure to include a list of attendees for each meeting, as well as outline the goals for each. For example, if you're meeting with the marketing team, you might discuss current branding materials and restrictions, other marketing initiatives happening concurrently with the project, and marketing goals they might have for the project.
Don't forget coffee and snacks. You're going to be there for many hours working, so plan for lunch and coffee breaks between meetings, and be sure to find out any dietary restrictions in advance so everyone stays happy and focused.
Have Productive Meetings
Yes, meetings can be productive And, dare I say it . . . even fun! There are several techniques one can do in order to keep meetings focused and productive, while uncovering the truths you need.
Ask good questions. Asking yes/no questions often doesn't yield a ton of information. In order to get comprehensive answers that give rich information, use open ended or leading questions that require discussion. For example:
"In six months, this project will be successful if…"
"In one word, what is the biggest key to success on the project?"
"What outcomes can you share from usability studies, cost-benefit analysis, etc.?"
You can even use design metaphors. These questions help you understand the tone and perception of what the client wants. One example is "if your school were a restaurant or meal, what kind would it be and why?" This may seem like an odd question, but questions like this can uncover a lot. I once had a healthcare client with multiple offices tell me that he wanted his organization to be perceived like Starbucks: because everywhere you go you can expect the same level of service, quality and experience, no matter where that office is. That says a lot to our team about how to approach the project.
So have fun with those questions. You can even personalize them depending on location. In Detroit? Ask about what kind of car the client would be. Memphis? Ask about music genres.
Do creative exercises. Another way to uncover goals is to use a variety of exercises. One of our favorites here at Palantir is Like/Wish/Wonder, which gets to the heart of the aspirations of the project. We also do a lot of empathy mapping work in order to dig into audience needs and wants. A great resource for exercises is "Gamestorming", which contains exercises for breaking the ice, design, team building and alignment, and more. Note that if you plan to do any of these, be prepared to buy lots of sticky notes and markers.
Lastly, whatever you choose to do, take comprehensive notes during all meetings, and share them with both your team and the client team. It might help to have a designated note taker on your team to make sure all important insights are captured completely.
Wrap It Up
So the kickoff meeting went well? Fantastic! What next?
During your last session together, wrap it up nicely. Meet with the core team of people you'll be working with most closely. Summarize what was discussed, and set some clear goals moving forward so that everyone on the team understands to project roadmap once the initial meetings are over. Also make sure you've all collectively decided upon one central "Product Owner" on the client side, who will be the person making the consolidated and final decisions on the project.
Make sure to summarize the work completed as well. This can be done in a few ways. One can be a Risk Log, which documents any risks to the project uncovered during the discussions, identifying how they could impact the project, and offering mitigations to each risk. Technical documents are also key to outlining potential and desired functionality discussed during the meetings, as well as noting any third-party integrations that need consideration.
Finally, summarize the goals and key performance indicators (KPIs) in an initial strategy report. If budget allows, a comprehensive report can follow later to include follow up work, such as comprehensive persona development, competitor analysis or the final information architecture. But a short summary of the high-level goals and KPIs uncovered during the meetings is a great artifact to give to all attendees so that everyone is on the same page about what was discussed.
Lastly, write thank you notes. It's old fashioned, but it goes a long way to let your clients know that you appreciate their time and are excited to work with them.
Let's work together.
Have an exceptional idea? Let's talk and see how we can help.