Supporting Innovation Through Contribution
Companies, agencies, and organizations that contribute to the Drupal project and community play a key role in supporting and sustaining a culture of innovation.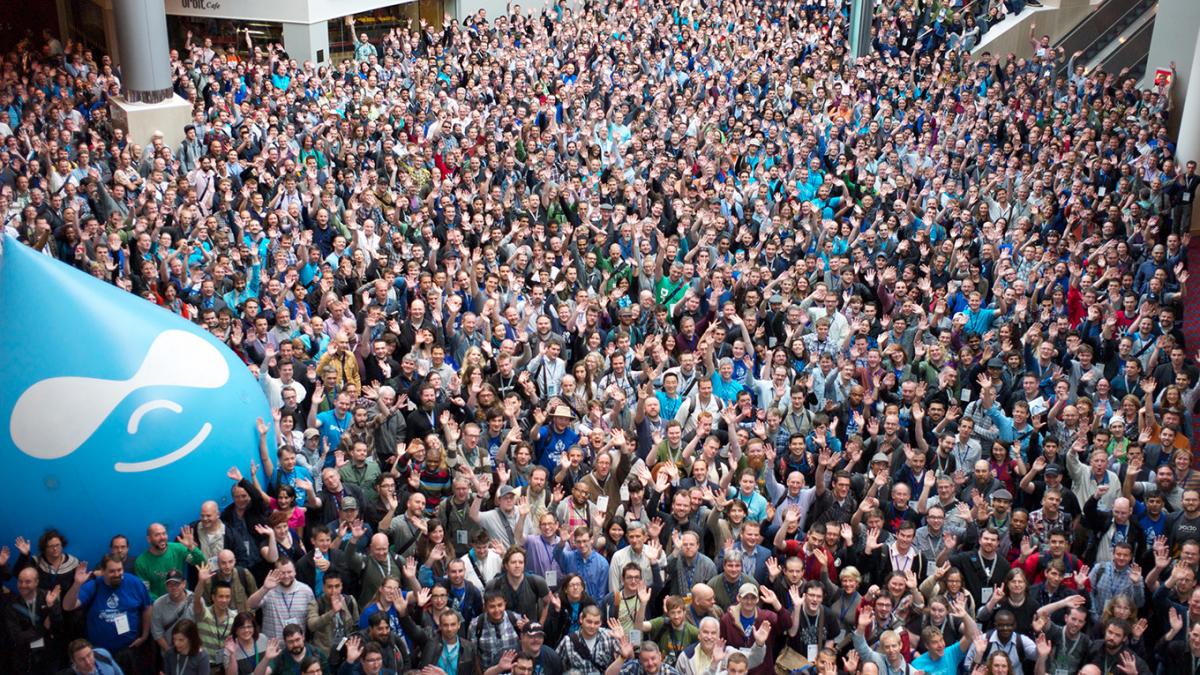 Drupal has a long and rich history of supporting and sparking innovation. Drupal 8 in particular represents a fundamental shift in thinking about how websites and other digital experiences are built. With its modular architecture, improved APIs, configuration management, and native web services support, Drupal 8 is well-positioned to help connect people, technology, and information in ways that have never before been possible.
Companies, agencies, and organizations that contribute to the Drupal project and community play a key role in supporting and sustaining a culture of innovation. This contribution can take on many forms, including setting aside time for employees to contribute to the Drupal project and community, sponsoring people to work exclusively on Drupal, and donating money to sponsor Drupal initiatives and events.
Impact of Contribution on Innovation
An ever-growing body of research into open source ecosystems is shedding light into the ways that different forms of contribution have on innovation for firms who contribute as well as the projects that benefit from those contributions. Firms that contribute to Drupal are generally driven by extrinsic motivators, such as the belief that working with the community will help them develop better products, or provide them with increased visibility and status within the community, which in turn helps drive sales and/or recruit talent.
Jonathan Sims, a professor of strategy at Babson College, has spent years studying how firms in the Drupal ecosystem engage with each other and the project to promote open innovation. In a 2016 paper published in the Oxford Journal of Industrial and Corporate Change, he found that while the impacts of contribution on a firm's productivity are usually marginal, contribution does help expand social ties and can shift strategic posture and promote innovation.
While contributing code is associated with stronger social ties and more incremental innovations, providing help or support to others in the community is associated with a more conservative strategic posture, but more radical innovations. Firms that primarily contribute code to projects like Drupal are more likely to be building on top of someone else's work and/or collaborating with someone else to solve a shared problem. Providing help on the other hand, is much more context-dependent and is more likely to lead to new questions and possible new insights, thus providing more opportunities for radical innovation within a given domain.
The Virtuous Cycle
Regardless of what form contribution takes, participating in an open source ecosystem like Drupal requires that firms be open and willing to share their knowledge and intellectual property with others. Drupal project lead Dries Buytaert has discussed how companies and organizations like Pfizer and Hubert Burda Media are not only sharing Drupal contributions with their competitors, but also challenging those competitors to contribute back as well. He argues that by working together, these organizations not only gain a competitive edge, but also reap the benefits of accelerated innovation:
"Those that contribute to open source are engaging in a virtuous cycle that benefits their own projects. It is a tide that raises all boats; a model that allows progress to accelerate due to wider exposure and public input."
We've seen this virtuous cycle play out countless times at Palantir. One example is from several years ago, when we found that out that on many of the projects that we worked on, clients often had a specific set of expectations around content workflow and editorial access based on their experience with other platforms, and that all too often, Drupal didn't meet those expectations out of the box. In response to this business need, we created and released a suite of modules called Workbench that provided a unified interface and tools to enable authors and editors to focus on managing their content.
While Palantir team members did the initial heavy lifting on the code development for Workbench, over time, other firms (including some of our competitors) started using and extending the system, building on top what we had released. Thanks to the efforts of those involved in the Drupal Workflow Initiative, the moderation functionality of Workbench was added to Drupal core as the Content Moderation module, making the software better for everyone. This in turn makes Drupal a more attractive choice than competing platforms and expands the market for the firms that work with it.
Extrinsic and Intrinsic Motivation
In contrast to the external incentives that drive most firms to contribute to open source projects like Drupal, individuals are more likely to be driven by intrinsic motivators to contribute. Not only do they get to feel like they're part of something bigger than themselves, but participating in the Drupal community is also a good way to form social ties with other like-minded people who want to see their contributions make a difference in the world.
Despite the large number of individual contributors to the Drupal project, a very small number do the majority of the work. Contribution data on Drupal.org reveals that nearly half of the people who contributed code to the project got just one credit, while the top .4% of all contributors (30 people) accounted for over 17% of the total credits.
One likely reason for this imbalance is Drupal's reputation for having a steep learning curve. User research conducted by Whitney Hess and the Drupal Association in 2014 found that while the project is good at onboarding people at the entry level of engagement, the transition to higher levels is much more challenging and is where many people end up dropping out of the project.
Providing resources and support to help more people move up the contribution ladder helps spread the burden across more shoulders, introducing new perspectives and reducing burnout, particularly within the core developer community. Having more engaged community members also helps mitigate one of the historical hurdles to Drupal adoption, which is the shortage of skilled developer talent.
Firms that work in the Drupal ecosystem can both address the talent shortage problem and support innovation within their own organizations by supporting professional development opportunities that help their employees "level up" existing skills and pass on knowledge to less experienced team members. For many organizations, this is also a much more economical and sustainable way to build and grow a Drupal team than relying exclusively on hiring from a limited and increasingly in-demand pool of existing "rockstar" talent.
Removing Barriers to Contribution
It is vitally important for any open source project to remove barriers to contribution, whether real or perceived, because they undermine both the intrinsic motivations of individual contributors and the extrinsic motivations of companies, agencies, and other organizations. Likewise, it's important for projects not to place too much emphasis on extrinsic motivators, as that can also undermine intrinsic motivation. In this way, recognizing different kinds of contribution can be a delicate balancing act.
Over the last few years, the Drupal Association and others have worked to help track and acknowledge more forms of contribution on Drupal.org by improvements to user and organizational profile pages, adding the ability for organizations to receive credit for work on projects and issues, and tying case studies directly to organizations as well as individual contributors. Along with paid sponsorships, these improvements enable companies and organizations who contribute to the project and community to receive greater visibility on Drupal.org, which benefits both sales and recruiting efforts.
Other forms of contribution, such as local event and user group sponsorship and organization, writing documentation, and providing mentorship are less easy to measure, but also critically important to the health of the project. In a paper presented at DrupalCon Barcelona in 2015, David Rozas, a sociologist and computer scientist who studies the technical and social aspects of technology, argued that these kinds of "community-oriented" contributions are actually more important to a project's long-term sustainability than code contributions because they are emotional experiences that serve to strengthen the project's sense of community.
Firms that are not in a position to contribute code to Drupal can contribute time and/or money toward efforts that help promote the project and community, such as local and regional events or Drupal Association partnership programs and special initiatives. These kinds of contributions can often have a greater impact on innovation than code alone.
Thank You for Your Support!
Drupal boasts one of the largest and most diverse communities of any open source project, which along with a culture that supports and values contribution, has enabled it to become a leading platform for digital innovation. With the support of the companies, organizations, and individuals that use and contribute back to it every day, Drupal is poised to inspire innovation for many years to come.
Let's work together.
Have an exceptional idea? Let's talk and see how we can help.