Top Remote Tools to Stay Connected
Palantir uses a variety of tools that help keep our projects flowing smoothly.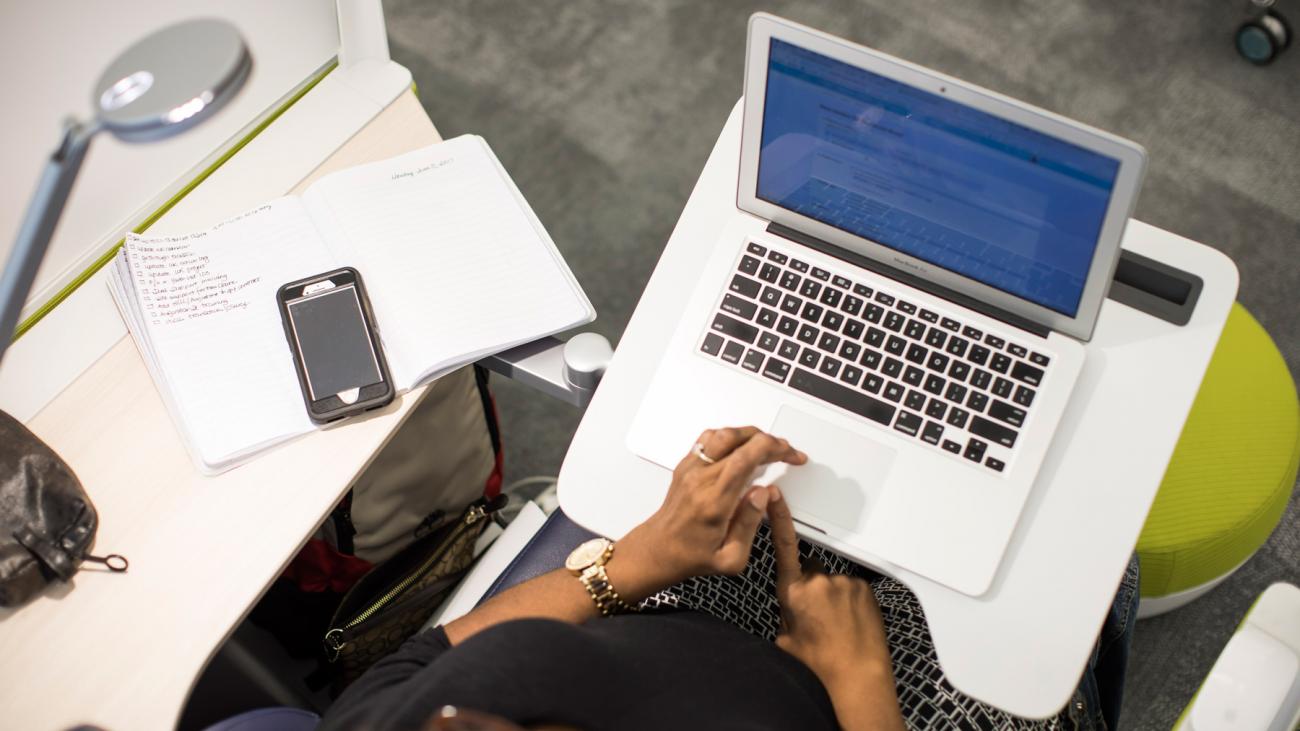 Remote work is becoming more and more common in digital agencies. Palantir tries to hire the best candidates for our team, no matter their location, which is why we like to think of ourselves as a "remote-first" company. And even though we might be spread out across the country, we all work diligently to stay closely connected with our teammates.
From time-tracking apps to digital lists to chat rooms and beyond, there is no shortage in options when it comes to finding different remote tools for keeping your company connected. We use a variety of tools that help keep our projects flowing smoothly and all of the Palantiri in tune with each other's progress (with a healthy dose of recipes and gifs on the side, of course).
We took a poll to see what remote tool or app our team cannot live without, and here you have it: the Palantiri's* list of favorite remote tools for staying connected.
Github is a development platform for hosting and reviewing code. It enables our production team to collaborate when submitting lines of code and provides a place for team feedback.
Michellanne Li, Web Designer based in Chicago, IL: "Github makes it easy to collaborate with a team on a large-scale project because:

It tracks changes to your repository so you know what everyone else is doing.
It provides a comments section for each pull request, which is good for broad conversations or design feedback. There is also an option to comment on individual lines of code, which is handy when you need to very specific and technical.
It provides a record of your work that you can share with clients or colleagues."
Slack is another chat service that has a plethora of integrations with other products you might already be using. One of its handy features is that it creates a searchable archive of all of your conversations, in case you ever forget what your team decided on last week.
Avi Schwab, Senior Engineer based in Chicago, IL: "Slack connects (almost) all of my teams in one clean, easy-to-use interface. The API allows us to connect GitHub, our CI tools, Scrum-bots, JIRA, and more, so that I can really ignore my emails completely**."
JIRA is a project management tool focused on teams that follow Agile methodology (like us!)
Joe Allen-Black, Senior Project Manager and Web Strategist based in Jacksonville, FL: "I've tested dozens of PM tools and JIRA provides the most flexibility to make sure there is visibility into work being done and gives reports of what is done."
Ashley Cyborski, Senior Designer based in Chicago, IL: "With Jira you can track what needs to be done in a very clear way with everyone on the project (including clients). It keeps you updated on the team's progress. It acts as a central location for answering all questions and documenting decisions without getting lost in the back of your inbox. It helps you estimate what can be done and what won't fit into the budget/schedule for a project, and it helps you track new requests so that pieces don't get forgotten."

...and our most important tool for effective collaboration?
The G Suite is the shiny diamond in our bag of tricks. We're counting it as one remote tool, even though technically it's multiple apps rolled into one neat package. It encompasses so many things that are useful for a remote team, including document collaboration, group video chats, and shared calendars.
Luke Wertz, Solution Architect based in Cincinnati, OH: "Anything that enables collaboration is great; Google does it particularly well."
Patrick Weston, Senior Front-End Designer based in Chicago, IL: "I like being able to communicate about things in real-time via comments. I appreciate Hangouts in particular because I think facial cues and non-verbal communication is really important."
*A special shout-out to the Palantiri who responded to yet ANOTHER one of my surveys. Michelle, Lori, Ken, Matt, Megh, Ashley, George, Avi, Amy, Annie, Tiffany, Miche, Ryan, Cynthia, Patrick, Andrea, Luke, Joe — you da real MVPs!
**We do not recommend ignoring emails for extended periods of time, for your own well-being.
Stay connected with the latest news on web strategy, design, and development.
Let's work together.
Have an exceptional idea? Let's talk and see how we can help.