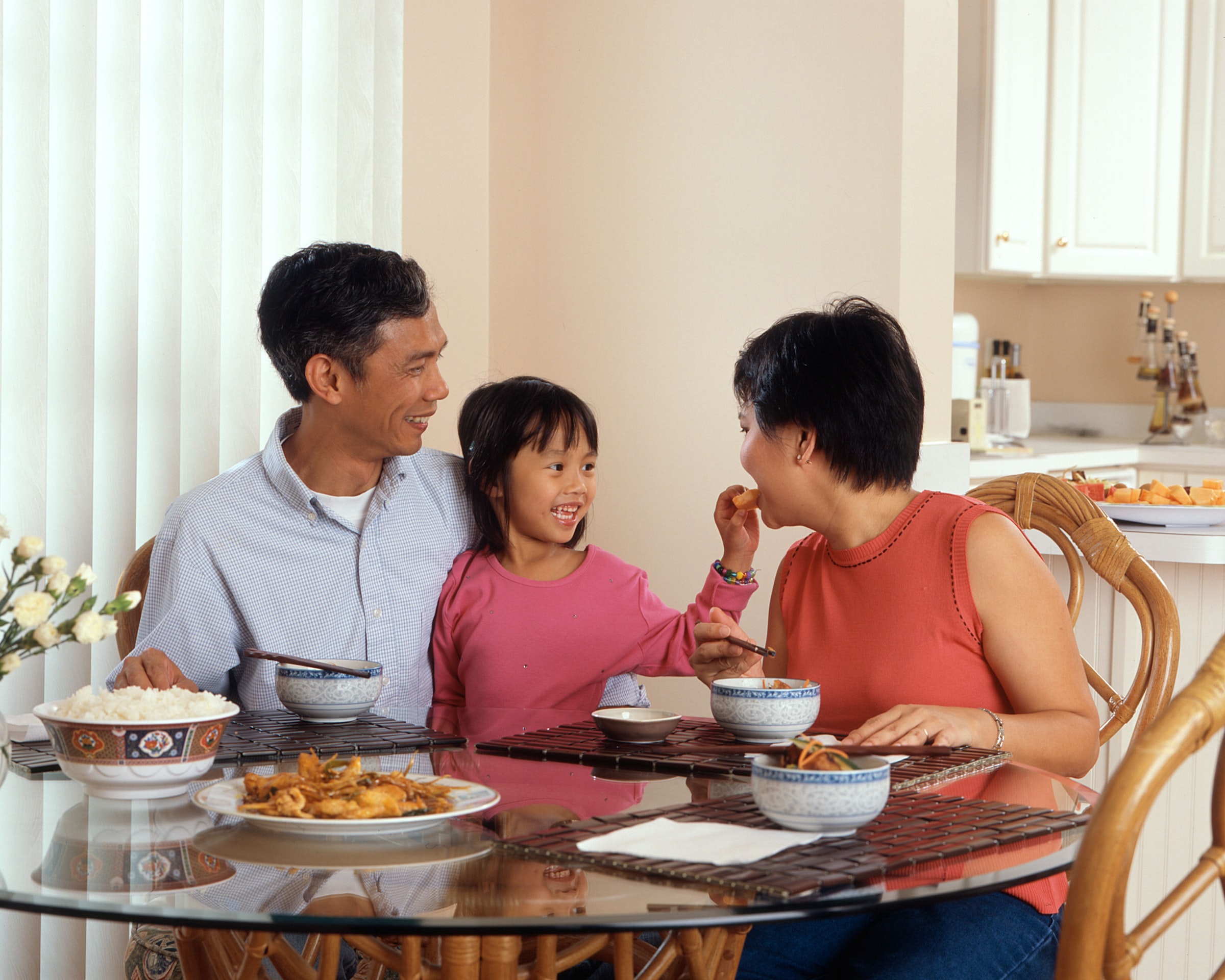 Gastro Health
Helping Patients Make Informed Choices
A Digital Platform to Support Growth

Gastro Health is a medical group specializing in the treatment of gastrointestinal disorders, nutrition, and digestive health. Their physicians are involved in clinical research and medical education, and they have office locations, endoscopy centers, and affiliations with premier hospitals.
gastrohealth.com
The Situation 
Gastro Health is a specialty medical group that started in Florida and is rapidly building a national presence through partnerships. They needed a new digital platform that could seamlessly and rapidly integrate new practices as they grow.
The Solution
Gastro Health assembled a team: Martek, to coordinate their digital transformation; Palantir.net, to elevate the brand, design the user experience, and build a scalable design system; and Merge, to implement the platform in Sitecore.
Establishing a Brand for Healthcare Shoppers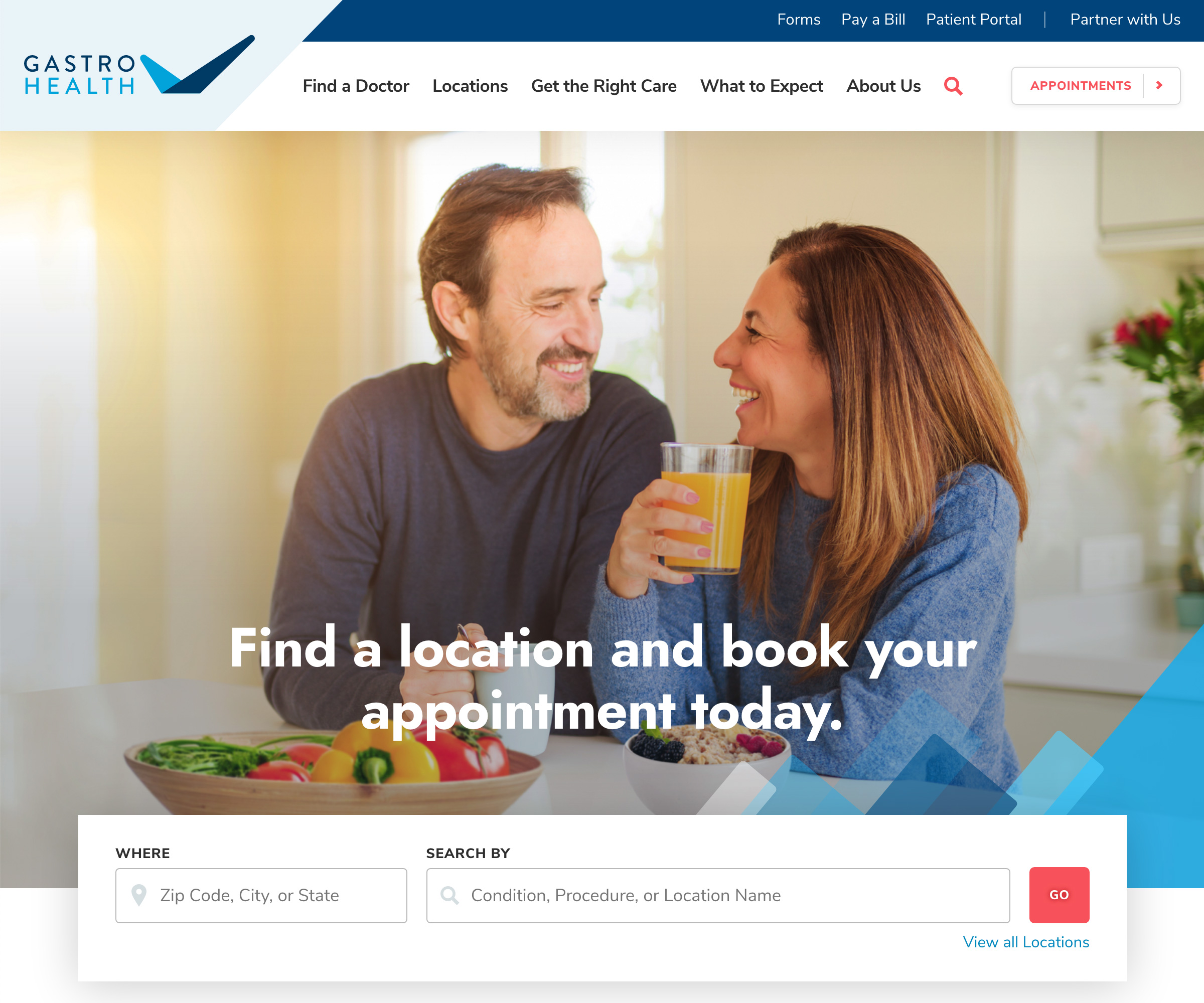 Design for the Patient's Location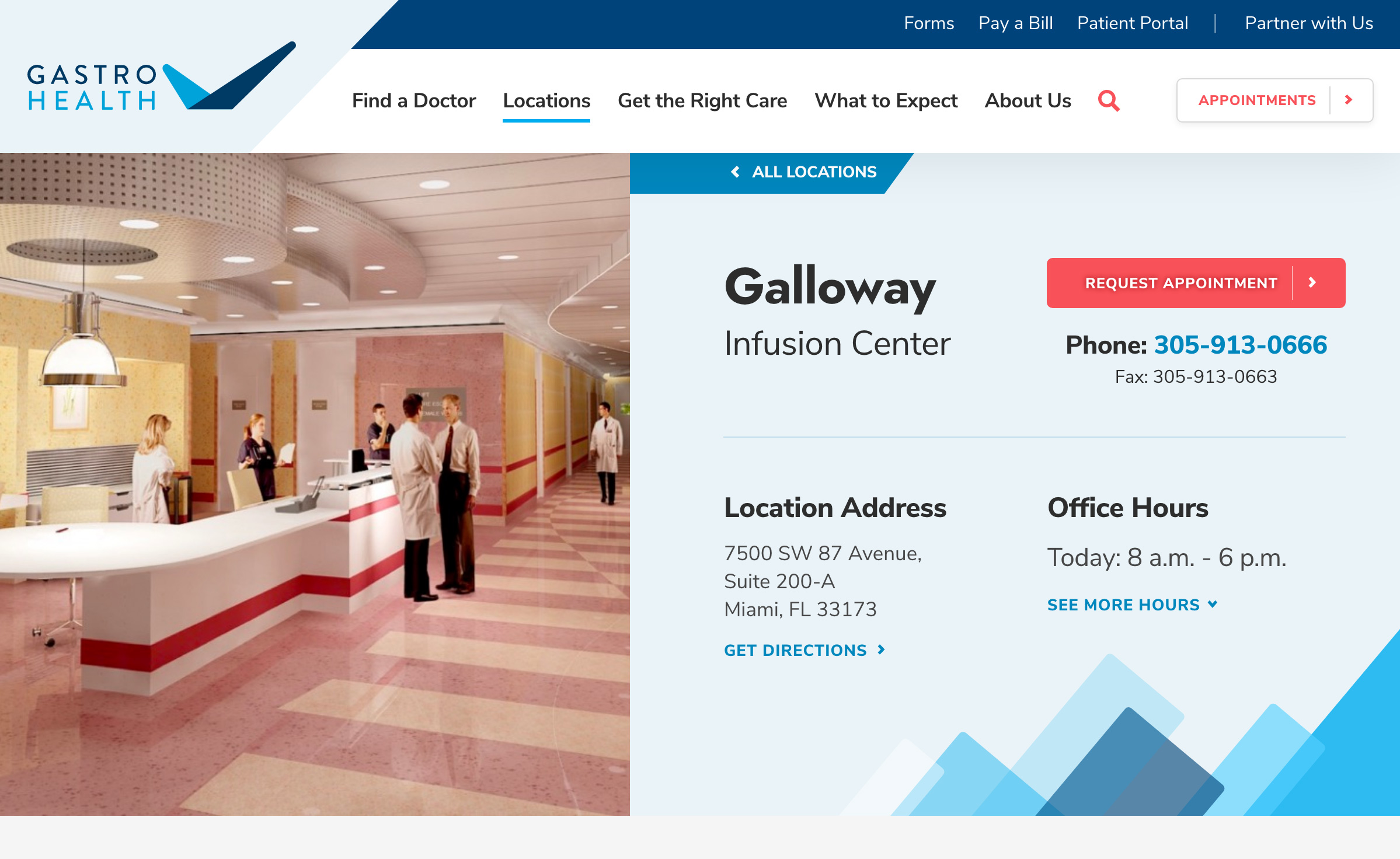 Let's work together.
Have an exceptional idea? Let's talk and see how we can help.