Creating a More Equitable and Agile Hiring Process
How we're evolving the way we screen and interview applicants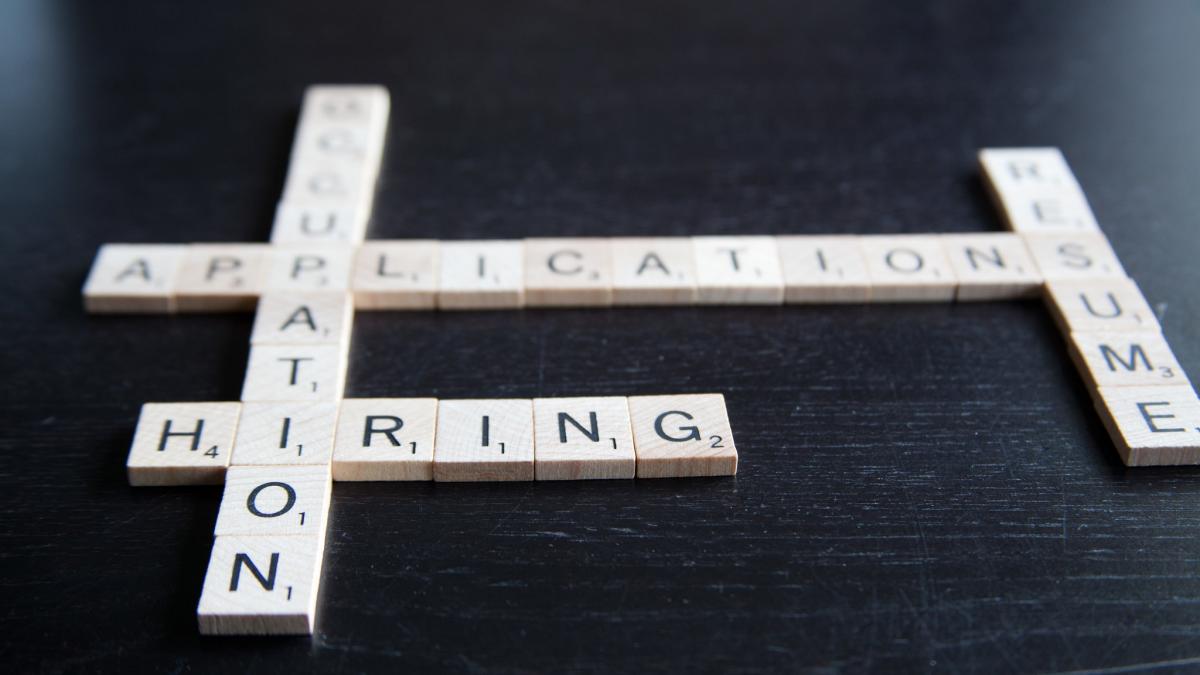 As a company that believes that the best outcomes are achieved when people are able to create and collaborate in open, diverse, and inclusive environments, we've spent the last few years strengthening Palantir's commitment to being an equitable and just organization. We have evolved our compensation, performance, and reporting structures in an attempt to proactively identify and remove systemic barriers to equality, becoming less hierarchical and more agile. To date, these efforts have included:
Establishing an equitable compensation structure with defined salary levels that provide equal pay for equal responsibilities.
Instead of reporting to a manager, each person now has a P.O.D. (Professional and Organizational Development) team that provides facilitation and coaching in performance, growth, and development.
Creating a career grid that's supported with a role-based structure that demonstrates what opportunities exist for advancement and articulates the skills and expectations for each level so that individuals and P.O.D.s are orienting learning and growth conversations around a standard for promotions and opportunities.
We know, based on our experience with the Drupal open source community, that diverse teams drive innovation and improve quality. As Drupal's Values and Principles state, "the people who work on the Drupal project should reflect the diversity of people who use and work with the software." We agree. And while Palantir is already one of the more diverse and representative teams in our industry, we are not yet where we want to be. We are committed to doing the work necessary to build a team that incorporates diverse experiences and strengths where everyone can bring their best selves to their work and make space for others to do so as well.  
Ironically, the tumultuous pandemic year brought tremendous stability to the Palantir team itself. Our internal commitment (which we nicknamed CODENAME Armadillo) ensured that there were no layoffs or salary reductions in 2020, which gave us individually and collectively the space to focus on what we needed to be healthy. We invested in our existing team's ability to build the resolve and resilience we would need to reimagine and redesign what we wanted our next normal to be. 
Now as we re-emerge, we have begun adding to the Palantir team, allowing us to examine what has and hasn't worked for us in our hiring process. Adding several positions in succession has given us the chance to experiment with this process as we seek to redesign a more effective, equitable and agile process. 
The Challenges: 
Workplace inequality often has its roots in hiring processes that prioritize privilege and connections over potential. Qualified candidates can be passed over if they don't fit into patterns of what the company or those in a position to hire might have seen work previously.
How might we create opportunities for truly interested candidates to demonstrate how they would be "culture adds", rather than just looking for "culture fits"? 
In the past, Palantir's hiring process was most successful if a candidate was already familiar with the company (and was even better if the candidate knew one of us well).  
How might we create a scalable, equitable environment that allows everyone to experience the advantages of insider access to a Palantiri?
Palantir's hiring process could be long, with three rounds of interviews (screener, team and CEO) all conducted by in-house team members with other primary responsibilities. That long duration created an unintentional slant toward those who already had jobs (as those who didn't often took other positions while our process was still unfolding). 
How might we accelerate the process, without compromising our ability to manage hiring in-house and involve the team?
Thinking about these questions, we have spent the last few months conducting a series of experiments designed to reduce bias in our hiring process. Here are some of the approaches we have found most successful in addressing the questions above in the initial gates of the process: the application and the initial screening conversation.
Anonymous Applications
Our efforts begin with the application stage. Our job postings include a salary range and are reviewed for gendered or biased language. When we receive resumes and cover letters, a team member who isn't involved in the hiring decision anonymizes them, removing names, addresses, and education information that shouldn't influence our hiring decisions. (There is software that will do this automatically for larger firms, but it doesn't seem available to small firms and our HRIS system doesn't yet offer this feature.)
Knowing that our process (and indeed our company!) works a little different and can ask a lot of our applications, we want to make sure that we're making the process informative and valuable for them as well. To that end, we record a webinar that's shared with all qualified candidates. During this webinar, they have the opportunity to learn more about Palantir and the position and are invited to anonymously ask questions, the answers to which are shared with all applicants. Our hope is that this is a very safe and welcoming environment where they can begin to see what it might be like to work at Palantir.
A Conversation, not a Challenge
After the webinar, if a candidate chooses to continue pursuing the open position and Palantir chooses to invite them, they are invited to a video interview with our Employee Experience Manager and another team member. Prior to that interview, candidates are asked to share something that demonstrates a required skill for the position. 
For technical positions, they are provided with some sample code from a variety of languages and frameworks. The code samples we use are drawn from public code repositories and aren't written by one of our team members. 
During the technical interview, the candidates are asked to choose one of the code samples and share any observations, experiences, or thoughts they may have about it. Unlike in a coding challenge, we don't ask candidates to author code on a whiteboard, and there are no planted bugs or tricky logic to uncover in the samples we provide. The questions are scripted in advance and asked in the same order and same way for each candidate. 
The point of this exercise is to demonstrate the candidate's ability to abstract from the code level to talk about functionality, purpose, and risks. As consultants, we often need to talk about our work with both technical and non-technical audiences. 
For non-engineering candidates, we ask that they record a presentation on a topic about which they are knowledgeable and passionate, or that the candidate write, draw, or record a video about which Palantir value resonates for them. As we continue to hire people for additional roles, we will find ways for them to demonstrate their unique skills and point-of-view. 
During the first interview, the candidate can also ask questions and learn more about Palantir. If the candidate and Palantir both choose to move forward, the next interview is a team interview, followed by an interview with one of our CEOs prior to an offer being made. (Those interviews are largely unchanged from the previous hiring process.)
Preliminary Results
Our focus in this round of iteration has been on those candidate gating decision points where we are able to leverage antiracist, bias interruption research. As we engage in this process, we solicit feedback from the candidates about their experience and monitor the data at each stage (how many applications advance, are dropped or self-select out at each stage, etc.). Following each hiring cycle, we get together as a team to reflect on what we've learned and what experiments we might try in the next hiring cycle. 
So far, we have increased the number of applicants who were previously unknown to us (and vice versa). At each stage in the process, we have ended up with just about the expected number of candidates and overall candidate quality has been very high. The feedback we've received is that it is certainly an unusual process, but one that gives applicants (especially those unfamiliar with Palantir) a much better sense of us and our culture. 
Image "Scrabble - Resume" by Flazingo Photos licensed under CC BY-SA 2.0.
Let's work together.
Have an exceptional idea? Let's talk and see how we can help.