Scaling a Digital Platform to Meet New Needs in a Crisis
How Baptist Health communicates vital information about COVID-19 quickly and easily by focusing on structure, speed, and scalability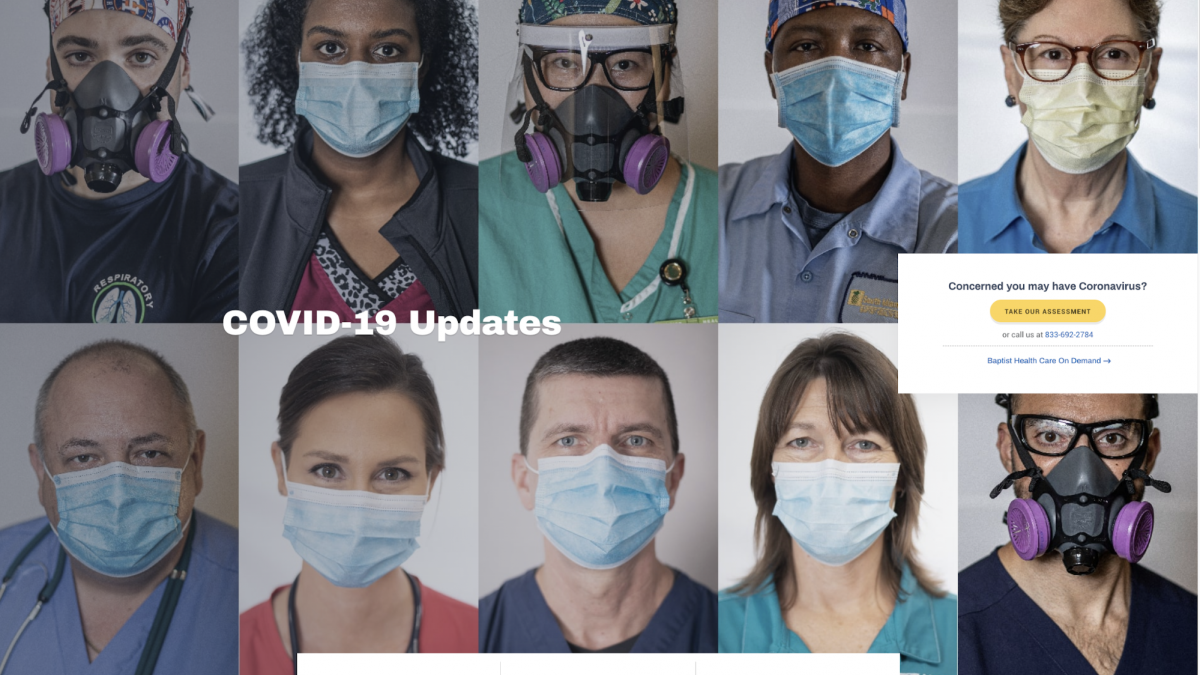 As one of Florida's leading health care providers, Baptist Health South Florida is at the forefront of the COVID-19 crisis. Their COVID-19 resources portal provides a single, comprehensive channel for communicating timely, vital information across their entire system of hospitals and dozens of physician practices and outpatient facilities.;
Baptist Health was able to launch this site quickly using in-house resources thanks in part to a scalable, structured, and speedy digital platform that we helped design as part of their ongoing digital transformation project. 
Scalability
When we say a platform is scalable, what we mean is that it can support new needs as they arise. When we completed the design system for Baptist in the summer of 2019, COVID-19 had not yet emerged. When the crisis hit our design system easily supported the content required to communicate critical information clearly and simply, even though it had not been designed with a pandemic specifically in mind. That's because we put a lot of thought into the needs of the Baptist Health System's growth trajectory, and structured the design system to support best practices for delivering health care information.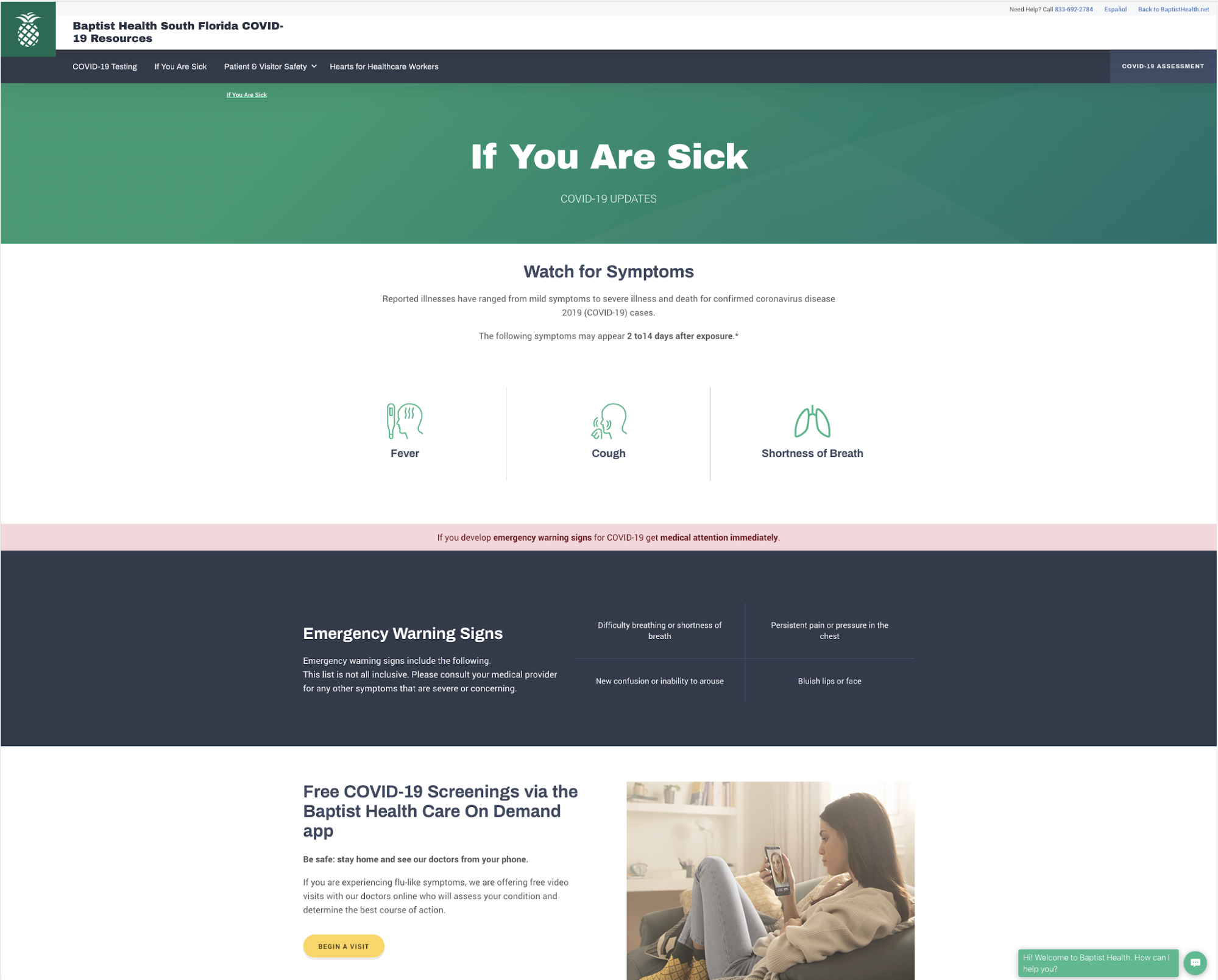 Structure
While COVID-19 and all the content is all new, best practice content strategy for organizing health information is not. Our guiding principle for the design system was to make it easy for visitors to find the medical information they need in moments of high stress: clear labels, clean layouts, and user-centered information flows. We also always include a set of page templates to make it easy for the site owners to build , consistent, easy-to-use pages in moments of high stress or on short notice.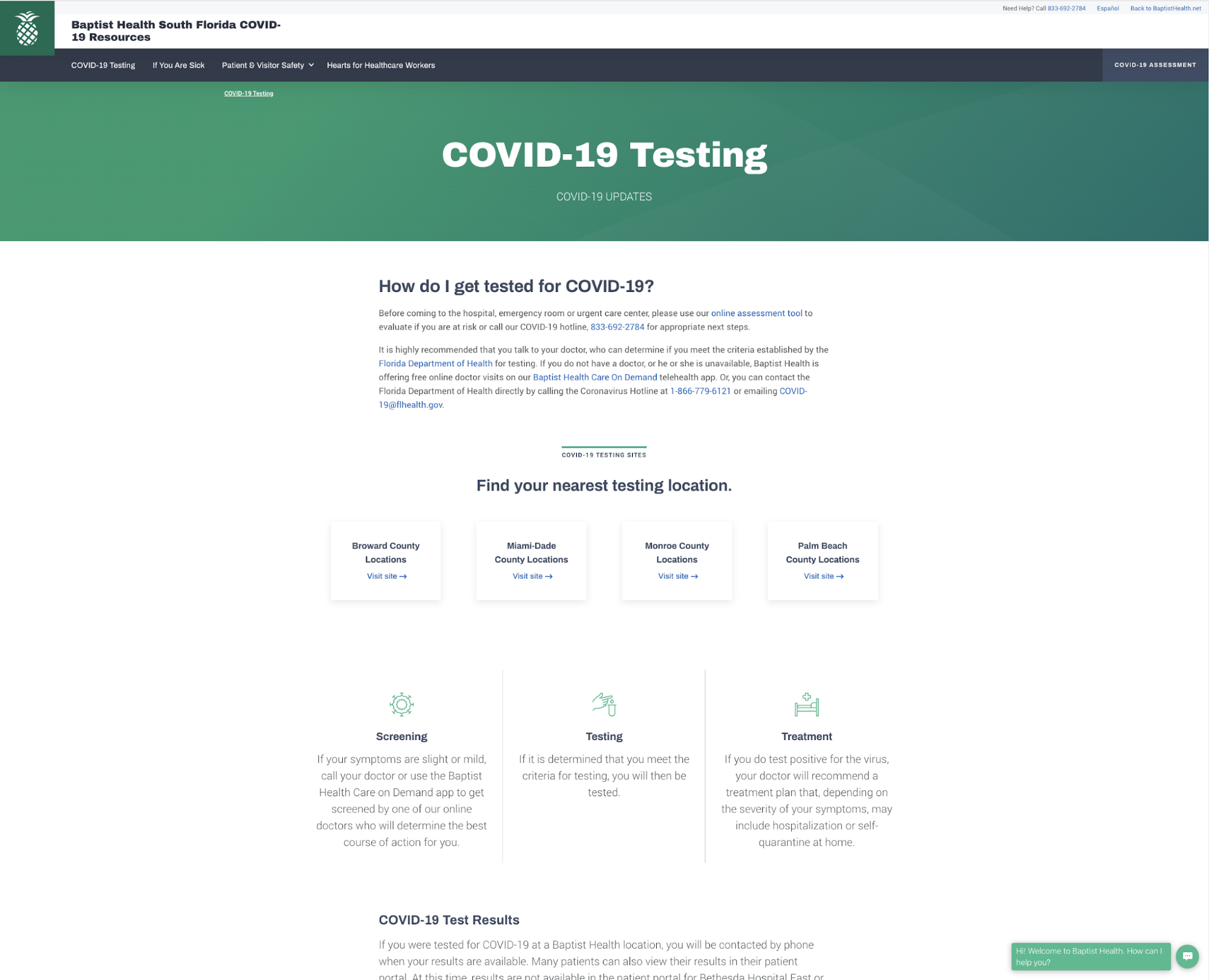 Speed
Baptist Health's new platform has not yet fully launched, in large part because of the pandemic. However, they decided to build the new COVID-19 site using the platform because that was the fastest and easiest way to build and launch a brand new site. The Baptist team had everything they needed: a visual design and UX that supported the new content and a CMS that was easy to populate and launch. There was no need to bring in additional designers or developers; they could just roll up their sleeves and get the information created and published as quickly as possible.

In fact, we didn't even know about this new site until after it launched, and that's how it should be: clients should own their own platform and be able to extend it with or without our support.
Baptist Health's COVID-19 site is a perfect case study of the value in having a digital platform that brings together design, content, integrated services, apps, and systems in a scalable, sustainable way to support urgent and unforeseen needs at a moment's notice.
Let's work together.
Have an exceptional idea? Let's talk and see how we can help.